#review I received a JORD wood watch to facilitate this review. All thoughts and opinions are my own.
Now that Thanksgiving is over, I'm thinking about my Christmas shopping list. Every year, I try to give everyone a unique gift. I love to purchase items that are unexpected and a little different from the norm.
I recently came across JORD wood watches. These timepieces will change the way you think about watches. They are not your typical leather or metal timepieces.
JORD watches are made out of wood. As a result, they bring a new dimension to a classic gift idea.
A watch is always a great gift option for any occasion. A wood watch, however, makes an amazing gift because it is so unique and unexpected.
Not only does a JORD wood watch make a fashion statement, it is sustainable, efficient and simple. Each JORD wood watch features a design that highlights the main material: wood.
The company behind this amazing type of watch is anything but ordinary. It is a collective of artists, designers and experienced watchsmiths.
JORD Wood Watch Review
For this review, I received the JORD Sully black and maple model. For starters, the watch is very light. I love that it is a bigger looking watch that doesn't feel heavy on my wrist.
I love the design of this watch. I also like that it features light and dark wood, which makes it easy to pair with pretty much any outfit or accessory.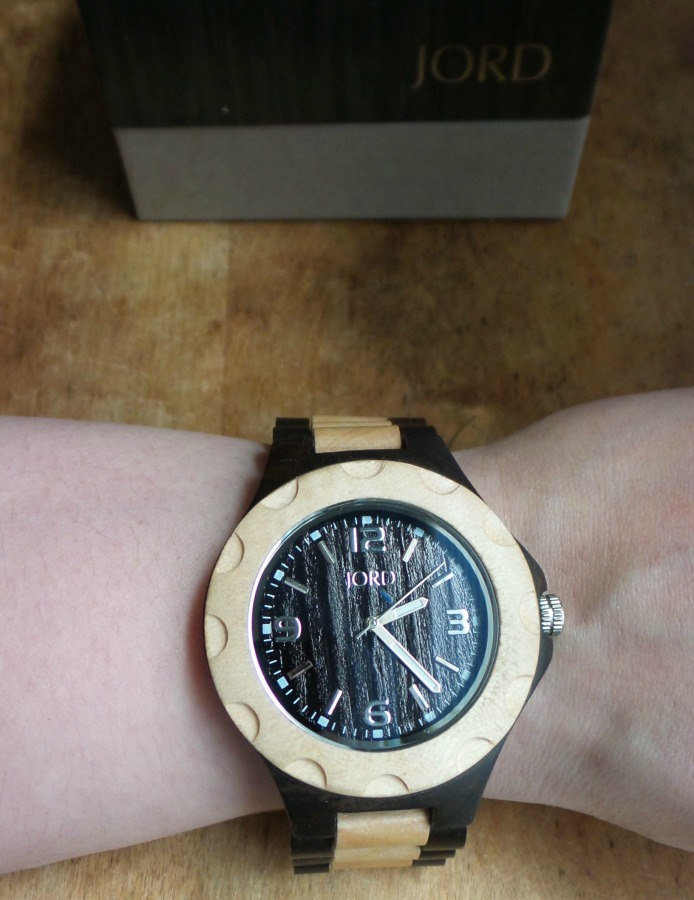 Styling The JORD Wood Watch
I love to accessorize my watches. While this watch looks great by itself, I found that you can add different accessories to accentuate the features of the watch.
I first paired the watch with a black and white beaded multi strand bracelet. I think it really dresses up the watch, without taking away from the look of the timepiece.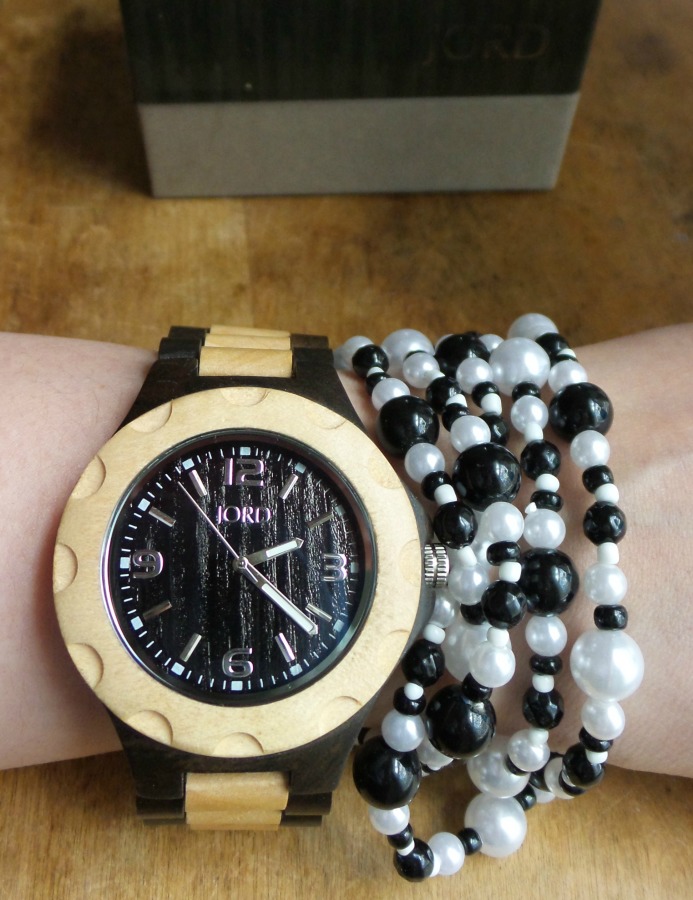 I love to wear silver bracelets. I pretty much wear one every day. I think this watch looks amazing paired with silver.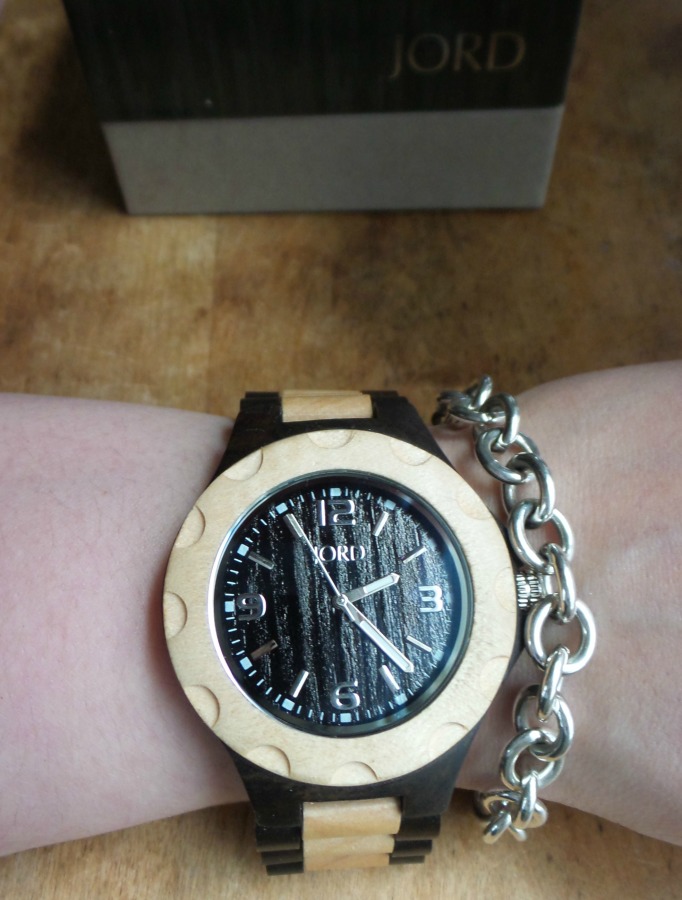 My favorite accessory paired with the watch is this gold leather braided bracelet. I love the way the leather looks paired with the watch. I think this really brings out the light and dark colors featured on the timepiece.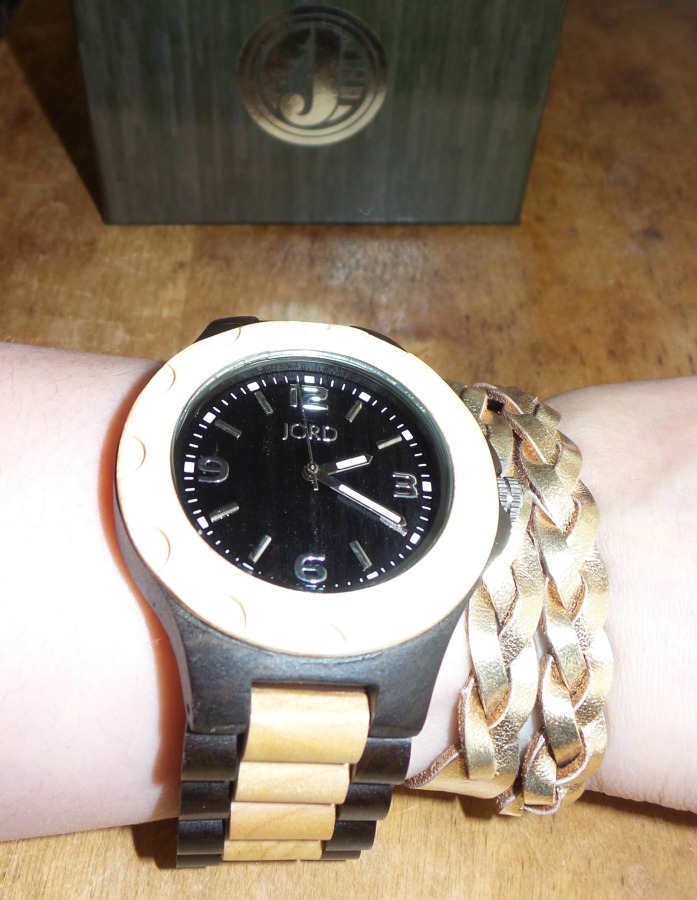 I think the JORD wood watch is an amazing timepiece. One of these watches would be a memorable gift for anyone on your Christmas list.
For more information, visit woodwatches.com.
JORD Wood Watch Giveaway
I am so excited to announce that JORD is going to give one Family Fun Journal reader a gift certificate in the amount of $139 and free shipping.
Please see the rafflecopter below to enter the giveaway.