Disclosure: I received Jasper: Journey to the End of the World to facilitate this review. All thoughts and opinions are my own.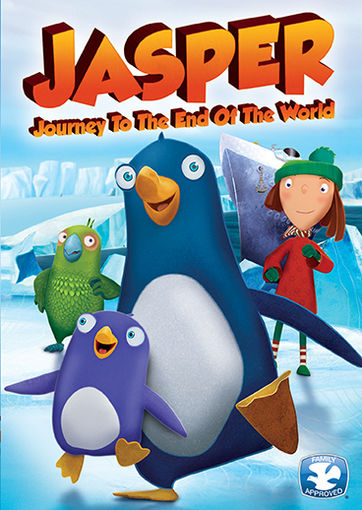 Jasper: Journey to the End of the World is a critically acclaimed animated adventure. Director Eckart Fingberg brings a unique tale to life that is full of memorable characters, positive messaging and universal appeal.
On March 10, Shout! Factory encourages families to join in the voyage as Jasper: Journey to the End of the World debuts on DVD.
This fun-filled movie is sure to become a family favorite as it delivers wholesome entertainment.
This film centers around Jasper, a curious penguin. He lives with his family at the icy South Pole. Their lives are pretty happy and peaceful. However, Jasper believes that there is a greater world right beyond his community.
He soon finds himself on an ocean liner in the company of a very rare bird, Kakapo. When Kakapo gets scared, she blows up like a balloon.
Along with the captains daughter, Emma, Jasper finds himself on a rescue mission to save the Kakapo's eggs from the menacing Dr. Block and his sidekick Rolf.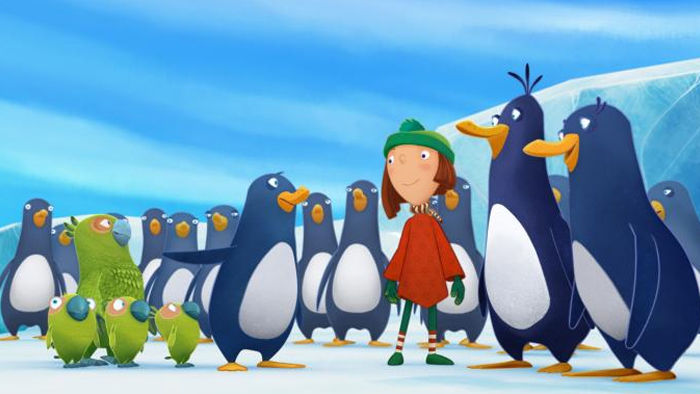 This bright, colorful animated tale is full of fun and adventure. It is the perfect film to enjoy with your children.
We enjoyed watching this movie. The penguins have really funny voices. My daughter loved the characters and bright scenery. It was a really cute movie.