I received this product to facilitate this review. All thoughts and opinions are my own. 
As parents, we always want to encourage our kids to do their best. Thanks to National Geographic Kids, there are two new books that fit the bill!
As always, National Geographic Kids thinks of everything. Instead of publishing one book about heroes, they published two! One book features heroines and the other features heroes. These two books are so much more than engaging educational resources. They would make great keepsakes! Not only are they hardbound, the stories featured within the pages are timeless. For future inspiration, these books can be read over and over again.
The Book Of Heroines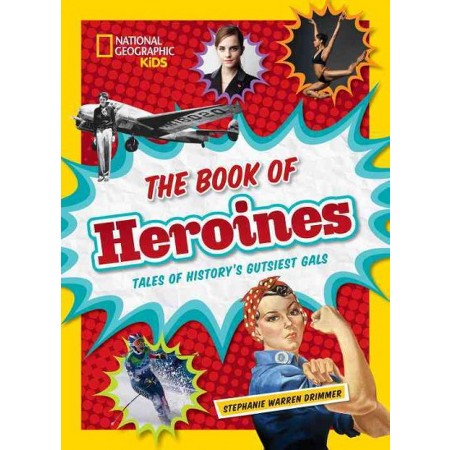 Geared toward ages 8-12, The Book of Heroines has everything you could ever want to learn about heroines. This hardcover book, by Stephanie Warren Drimmer, features 176 pages of women (and a few men) who made a mark on the world.
The pages are filled with countless true stories of all kinds of heroes. From world leaders to ordinary women, you will inspire your children with this book. Not only are these heroines truly remarkable, their tales will inspire your children. From Sacagawea to Annie Oakley, these heroes have very diverse stories. However, there is one commonality among all of these figures, their bravery made a positive impact on the world.
The Book Of Heroes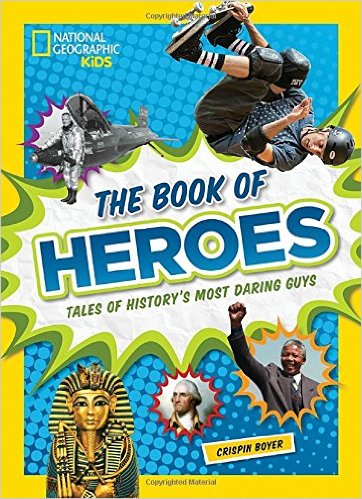 Instead of focusing on fictional superhero characters, The Book of Heroes is filled with real-life examples! These pages tell story after story of actual role models who made a big difference in the world. From world leaders to sports legends, your child will be able to read about real life heroism.
This inspirational hardcover book, by Crispin Boyer, contains 176 pages and features 300 illustrations.
I love that these superheroes exhibited intelligence, bravery and initiative to make their marks. This super engaging book is very relatable to children. It is has a fun design, colorful graphics, kid-friendly text and amazing photographs.
Although these books are geared toward children, I thoroughly enjoyed reading them with my daughter. Even as an adult, I found them to be extremely inspirational. I think they would make a great graduation gift for people of all ages.