During the Social Media Moms Celebration, we got to hear from Jonas Rivera, the producer of the upcoming Disney Pixar movie Inside Out.
He talked about the process that goes into making an animated film of this magnitude. It was so amazing to learn about the incredible work that goes on behind the scenes.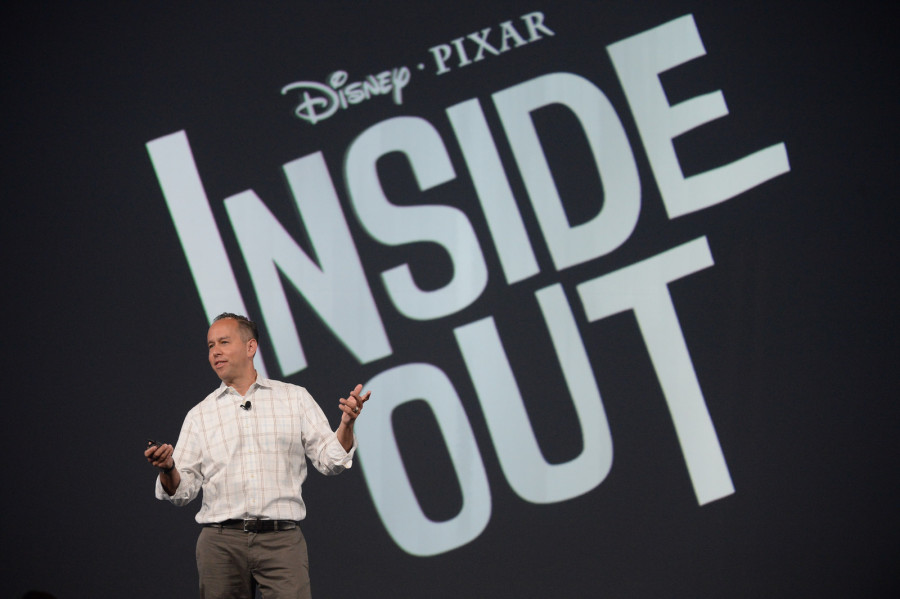 We were really thrilled to learn that he arranged for us to watch the working version of the film!
Let me tell you, it was great. It was funny. It was so right about everything parents have to deal with when raising kids.
I cannot wait to see the full version of the film. Leave it to Disney to create an animated film that parents and children will enjoy watching together.
Here is a rundown about the film:
Inside Out opens on June 19. The film centers around Riley, a girl who has learn to manage her all of her emotions.
Each one of Riley's emotions is portrayed by a different character. They each have very unique personalities.
As Riley grows up, she learns to adapt to her emotions. However, life gets a difficult when Riley's father gets a new job in San Francisco. This big change forces Riley to deal with her emotions on a new level.
Riley is guided by her emotions, which are played by different actors. Joy is Amy Poehler, Fear is Bill Hader, Anger is Lewis Black, Disgust is Mindy Kaling and Sadness is Phyllis Smith.
Inside Out Recipes
Here are five fun recipes based on each Inside Out emotion. They all look really delicious. I bet your kids would love to help make and eat these fun recipes. To access a printable PDF file of each recipe, just click on the corresponding image.