If you are a fan of the Heroes of the City series, there is now an app specifically designed for your youngest children. The Heroes of the City Baby App is geared toward very young children up to age two. I have to add that my older daughter enjoyed using this app.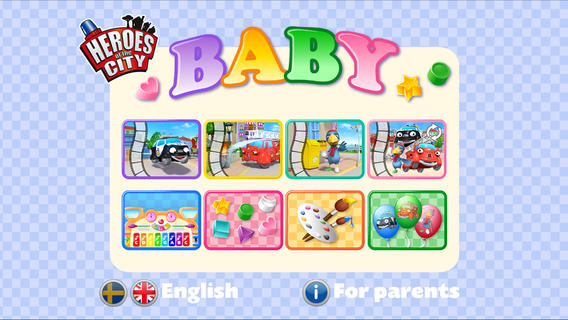 If you arent familiar with Heroes of the City, let me fill you in. It is a television cartoon series about rescue vehicles in a small town. The shows are centered around the idea that anyone can be a hero. The adorable characters include Pauli Police Car, Fiona Fire Engine and the unlucky Calamity Crow.
The series follows the adventures of these characters while they solve mysteries, fight crime and help one another.
Even though this app is for very young children, it still features the favorite Heroes of the City characters.
The Heroes of the City Baby App includes:
Three animated short movies
Music panel with two different themes
Color and shape games
Magic coloring game
Balloon games
My daughter loved the magic coloring game. She enjoyed playing with this app. Now that it is summer, this app is a great way to provide an entertaining learning experience for your kids.
The app is completely free for download. It doesn't feature advertising or in app purchases. As a mom, I always worry about my daughter accidentally selecting an ad or making an in app purchase. I am thrilled that this app was designed with very young users in mind.
The app is super easy to use. My daughter was able to navigate through the activities very easily.  As a mom, I love that the app features educational lessons in an entertaining format.
Here are several fun Heroes of the City clips:
It is available for download from iTunes and in the Google Play Store.