This shop has been compensated by Collective Bias, Inc. and its advertiser. All opinions are mine alone. #Hefty4BoxTops #CollectiveBias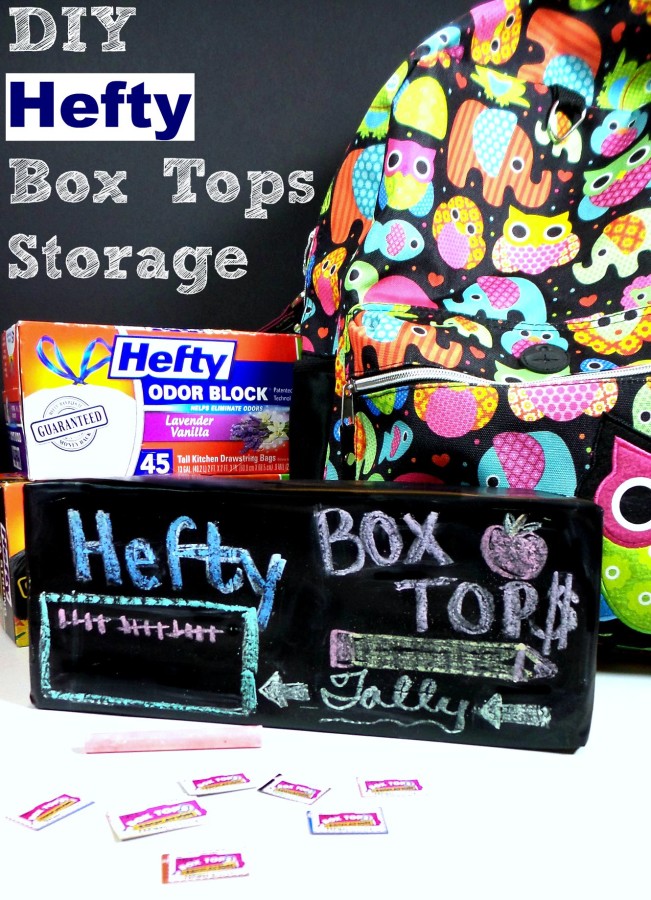 We are getting into back to school mode, which means we are starting to ramp up our Box Tops for Education collection efforts.
Box Tops are a big deal at my daughter's school. It is an easy way to raise extra funds. Did you know that each Box Top is worth 10 cents? With everyone in our school participating, we are able to raise serious funds.
During our last trip to Walmart, we decided to pick up items that contain Box Tops. Since I know certain Hefty products have Box Tops, I headed to the aisle containing trash bags.
The aisle was really easy to locate thanks to a sign hanging above it.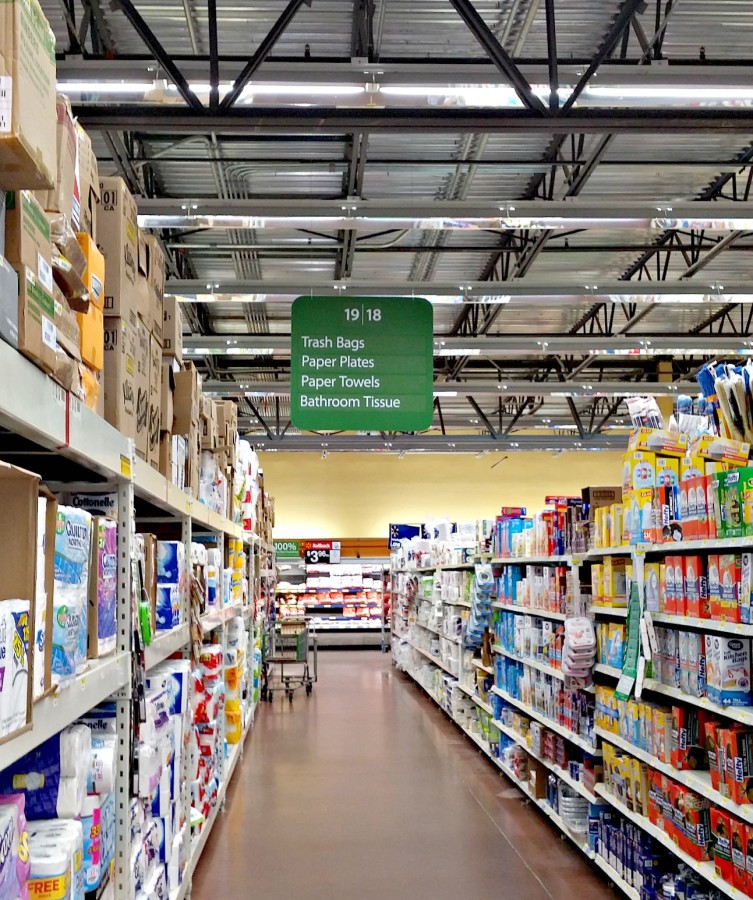 As I searched the shelves, I was surprised by the wide variety of Hefty trash bags. Since my daughter was with me, she helped me look for a package of Hefty kitchen trash bags that contained Box Tops.
She excitedly pointed out the Hefty Odor Block® Scented Trash Bags in Clean Citrus and Lavender Vanilla. Why? Because, they include four Box Tops! It is so great that Hefty is offering a back to school limited run of four bonus Box Tops.
This is an amazing deal because one Hefty product offers 40 cents worth of Box Tops. Most products only contain a single Box Top.
When we got home, I started searching for a storage container to hold our Box Tops. As I was searching, the Hefty box grabbed my attention. It was at that moment I realized…I already had a perfect storage container sitting on my counter.
I decided to turn the Hefty box into a chalkboard Box Tops storage container. This way, my daughter can keep track of her Box Tops collection efforts.
Hefty Box Tops Storage Tutorial
Supplies:
One Hefty box
Roll of sticky chalkboard paper
Scissors
Chalk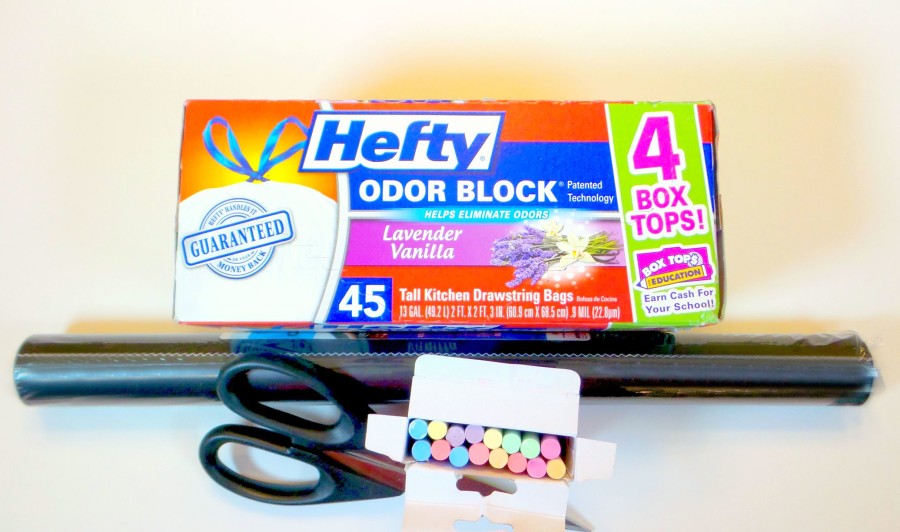 Instructions:
Remove the garbage bags from the Hefty box or start with an empty one. (It is OK if the top is missing from your box.)
Take the backing off of the sticky paper.
Place it down on a table sticky side up.
Place the seam on the bottom of the box.
Fold the paper over the box. (Think about this step like wrapping a present.)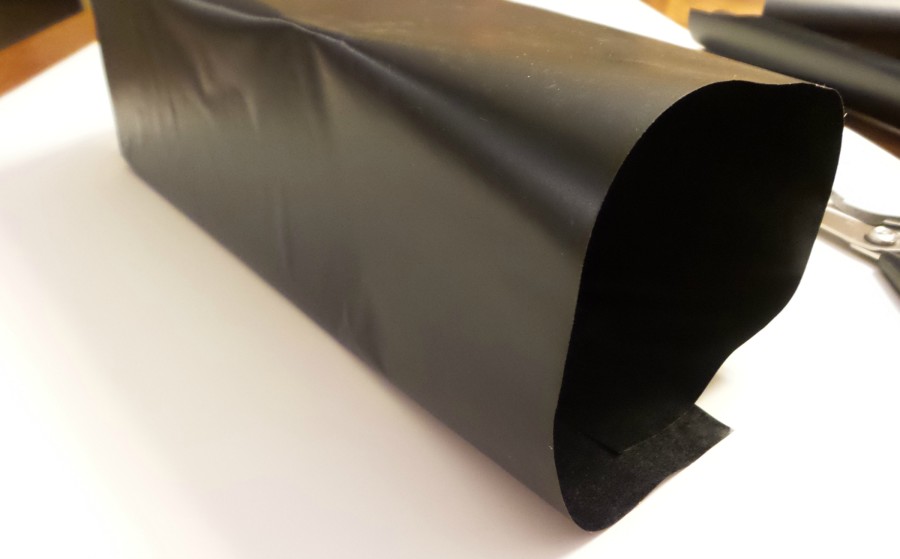 At each end, cut through the four corners to create four flaps of sticky paper.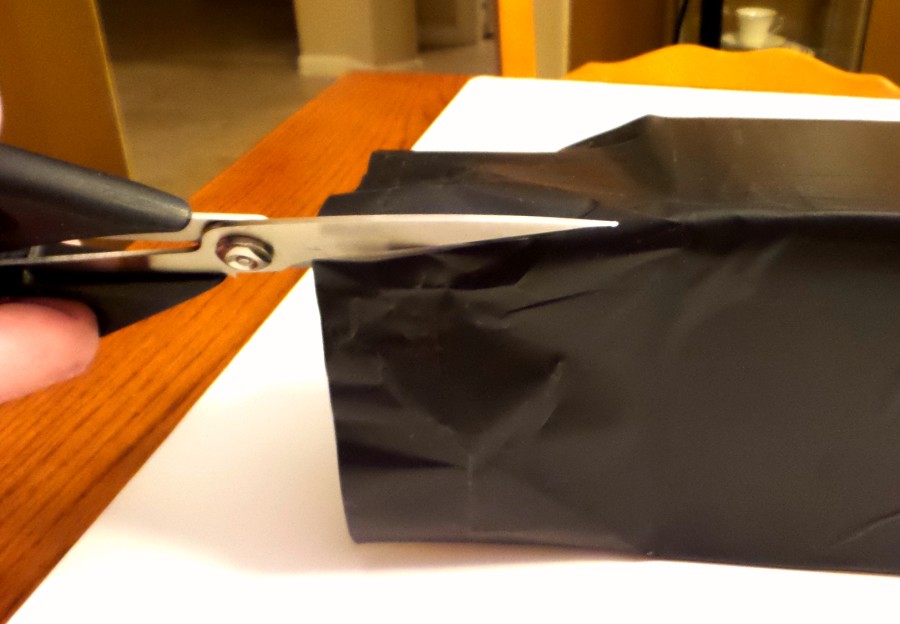 Alternate by folding one on top of another.
Cut a small opening in the top of the box.
Decorate with chalk.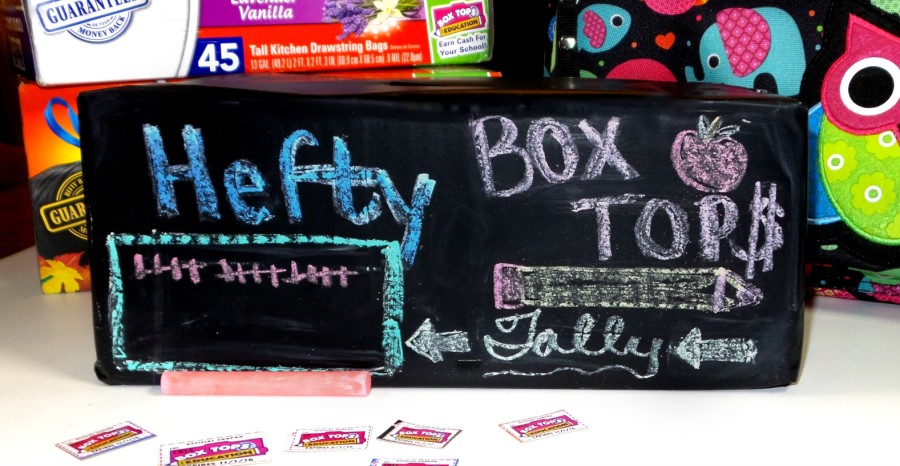 Not only is this box really cute, your kids can use the chalk to decorate their own storage boxes! Plus, with Hefty, you will be off to a great start with four Box Tops and a storage container!
Did you know that Hefty is the only trash bag that supports Box Tops for Education? The company has donated more than $3 million in contributions to schools by partnering with Box Tops for Education. Isn't that amazing?
Do you collect Box Tops for your school? Make sure you grab a few Hefty boxes with the limited run back to school Box Tops to get a head start on your collection.