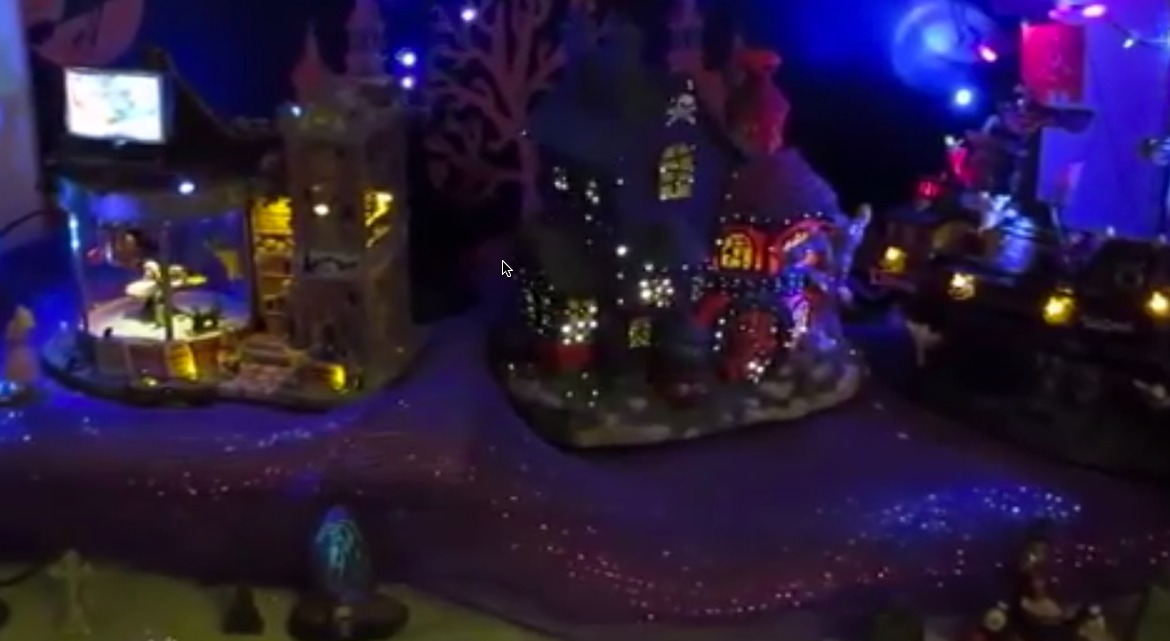 Check out this video of my Halloween village. I've been collecting the village pieces for several years.
The background of the village is composed of four Halloween placemats (all of the plugs are hidden behind the placemats. We used pieces of wood to create various elevations. By doing this, the pieces in back aren't hidden from view. I layered Halloween mesh material on the table and placed the village and accessories on top of it.
I hope you enjoy it!