These Spooky Spider Treats are so easy and fun to make with your kids. They are the perfect last minute Halloween treat.
This is a very kid-friendly recipe. Your kids can pretty much do the entire thing without much assistance. My daughter is four and made these pretty much by herself. I only melted the chocolate, attached the legs and made the hourglass shape with icing. We had a great time making these Halloween treats.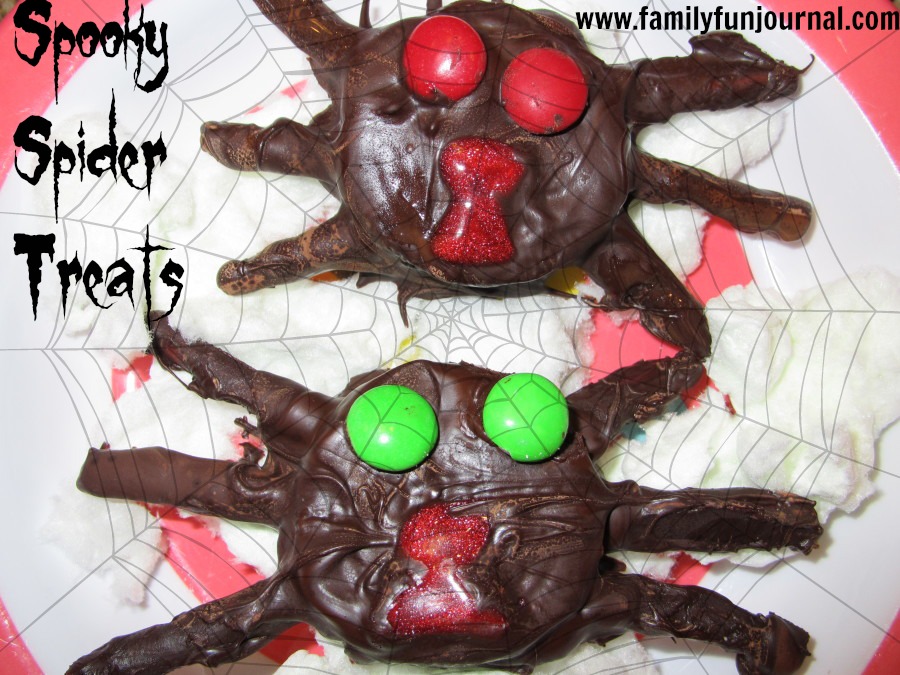 [print_this]
Spooky Spider Treats
Double Stuf Oreos
Melting chocolate
Red icing
M&M's
Thin pretzel rods
Cotton candy
Melt chocolate in the microwave or on the stove.
Break pretzel rods in half. Insert three into each side of a Double Stuf Oreo.
Dip the "spider" in the chocolate. Use a spoon to completely coat it.
Set on a piece of wax paper.
Pick two matching M&M's and place each one on top of the spider for eyes.
Allow the chocolate to set.
Once the chocolate has hardened, use the red icing to form an hour glass shape on each spider.
Place the spiders on a bed of cotton candy.
[/print_this]