I used a few simple supplies to create this fun Halloween spider web wreath. This creative decoration also serves as a fun kid-friendly Halloween craft project.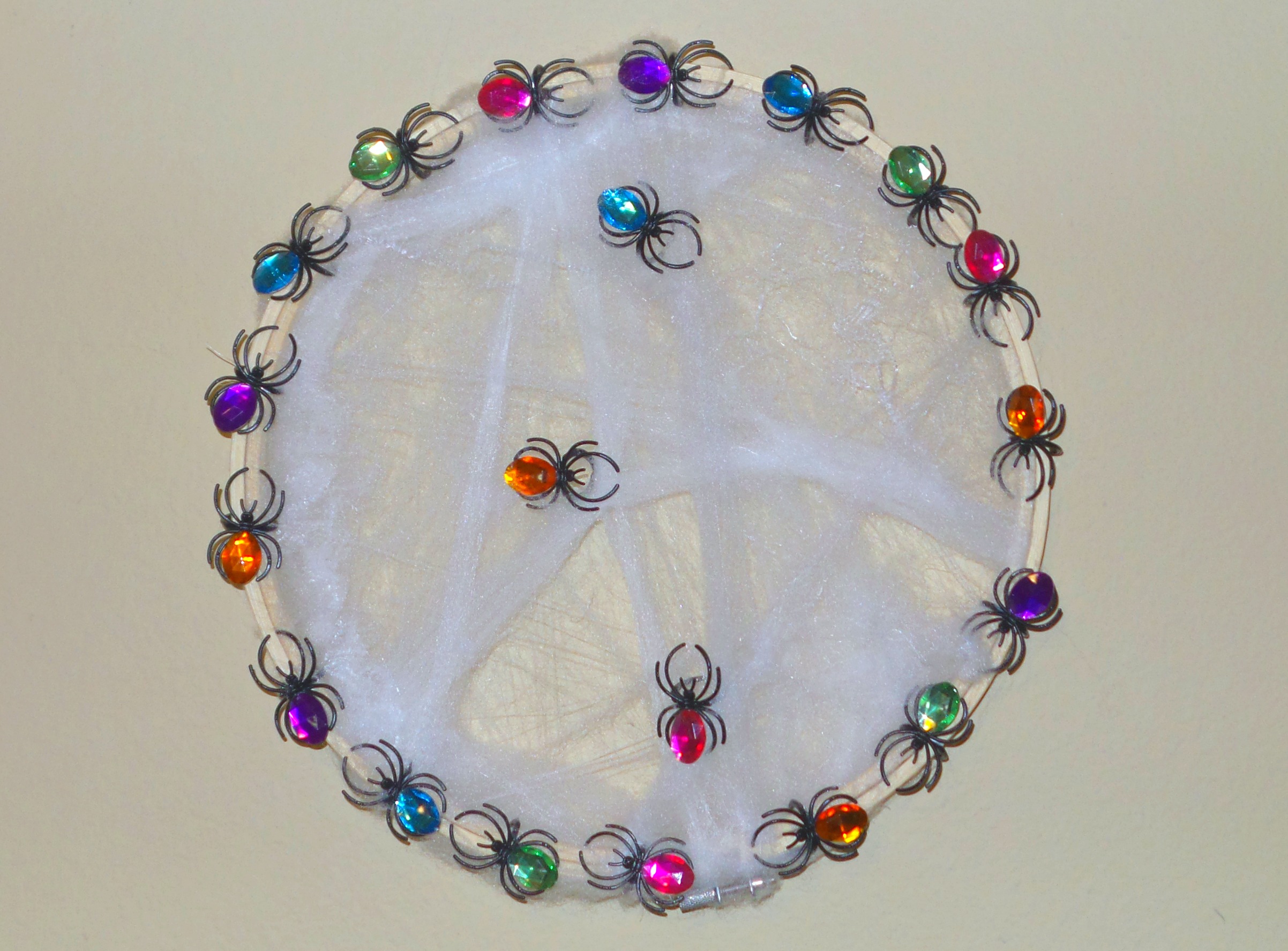 With Halloween just around the corner, we are in full decorating mode. I love to plaster the front and inside of my home with decorations. While I do use a lot of store bought decorations, I also like to create my own. I think it adds to the excitement of the approaching holiday.
It is a lot of fun to put your own spin on decorations for special occasions and holidays. I especially like to transform unexpected items into decorations.
This Halloween, I turned an embroidery hoop in a spider web wreath.
Halloween Spider Web Wreath
Supplies:
Embroidery hoop
Spider Web
Spiders (I used gemstone spider rings)
Instructions:
Separate the embroidery hoop circles.
Pull apart the spider web material until it is separated and you can see the strands.
Wrap the smaller embroidery hoop in the spider web.
Once the smaller hoop is wrapped, place it back inside the larger one.
Take the spider rings and use them to cover the edges of the hoop. They should sit right on top of the embroidery hoop.
Take a few additional spiders and place them in the center of the web. (They stay put on their own.)
This simple project produces a great spider web wreath that you can hang on your front door or inside your home.
Not only is this a great Halloween decoration, it is the perfect kid-friendly craft. Your kids could easily complete this project. I love that it doesn't require any special tools or glue. It is an easy and relatively mess free activity.
I hope you enjoy this Halloween spider web wreath. If you like this project, check out my scary Halloween wreaths.