If you read this site, you know that I love to decorate light fixtures. I think they are a great space to showcase holiday ornaments and any other kind of decoration. Here are two ideas for creating Halloween themed light fixtures.
Use candy corn garland to drape around the light fixture, like my Mom did at her house.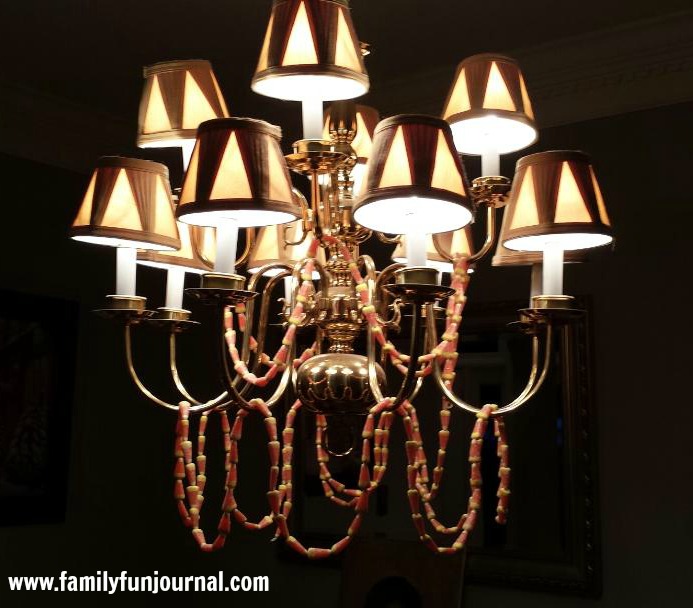 In my house, I twisted bat garland around my dining room light fixture. I also purchased an inexpensive pack of plastic ghosts. These ghosts are usually hung outside from tree branches. Instead, I decided to hang them from my light fixture.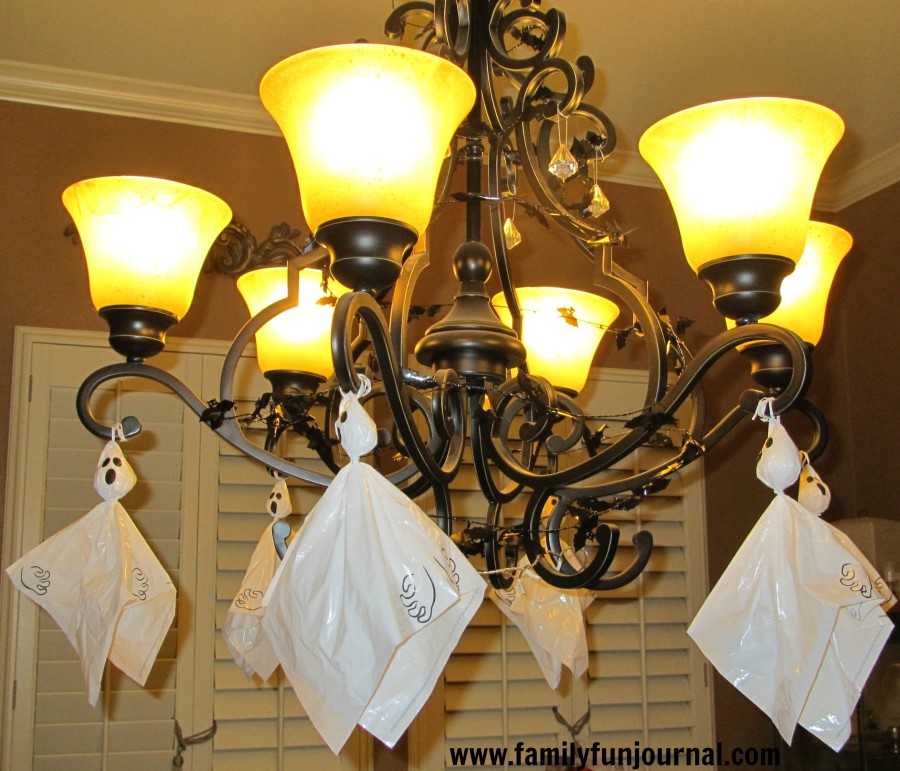 Here are some other ways I've decorated light fixtures: