The weather is pretty horrible in Houston right now. We will still try to have fun trick or treating in the rain. My daughter is very lucky this year. She is able to wear two Halloween costumes for 2013. The first costume is for The All Saint's Day Parade at her school. She went as Saint Helena. Her costume is the combination of a fairy costume from Target and an awesome cape I bought from Amazon. I purchased the crown from Michaels.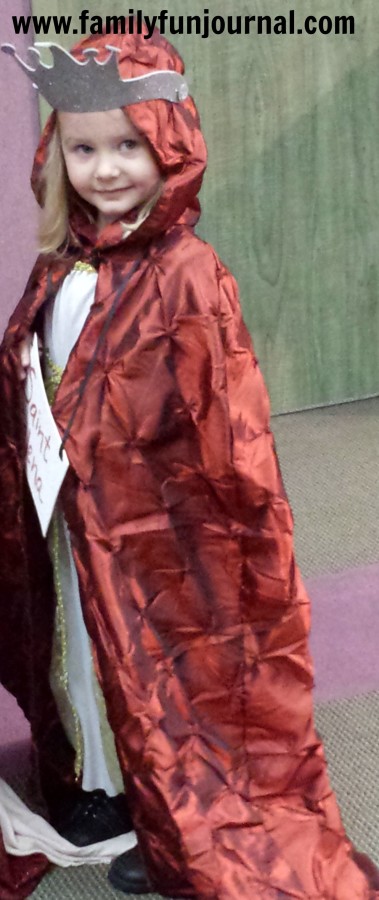 Her Halloween costume, Cinderella, is from the Disney  Store. I think the Disney Store sells the best princess costumes. While they are a little on the pricey side, I know my daughter will get a lot of use out of it. She already wore it to dance class and out shopping. She really did receive royal treatment while wearing this dress.
I'm also super excited that I have a special addition to this costume. I found Cinderella Stride Rite sneakers at Zappos. They are scheduled to arrive this evening. I cant wait to surprise her with the awesome sneakers! I hope you have a fun and safe Halloween!