This shop has been compensated by Collective Bias and its advertiser. All opinions are mine alone. #TrickOrSweet #CollectiveBias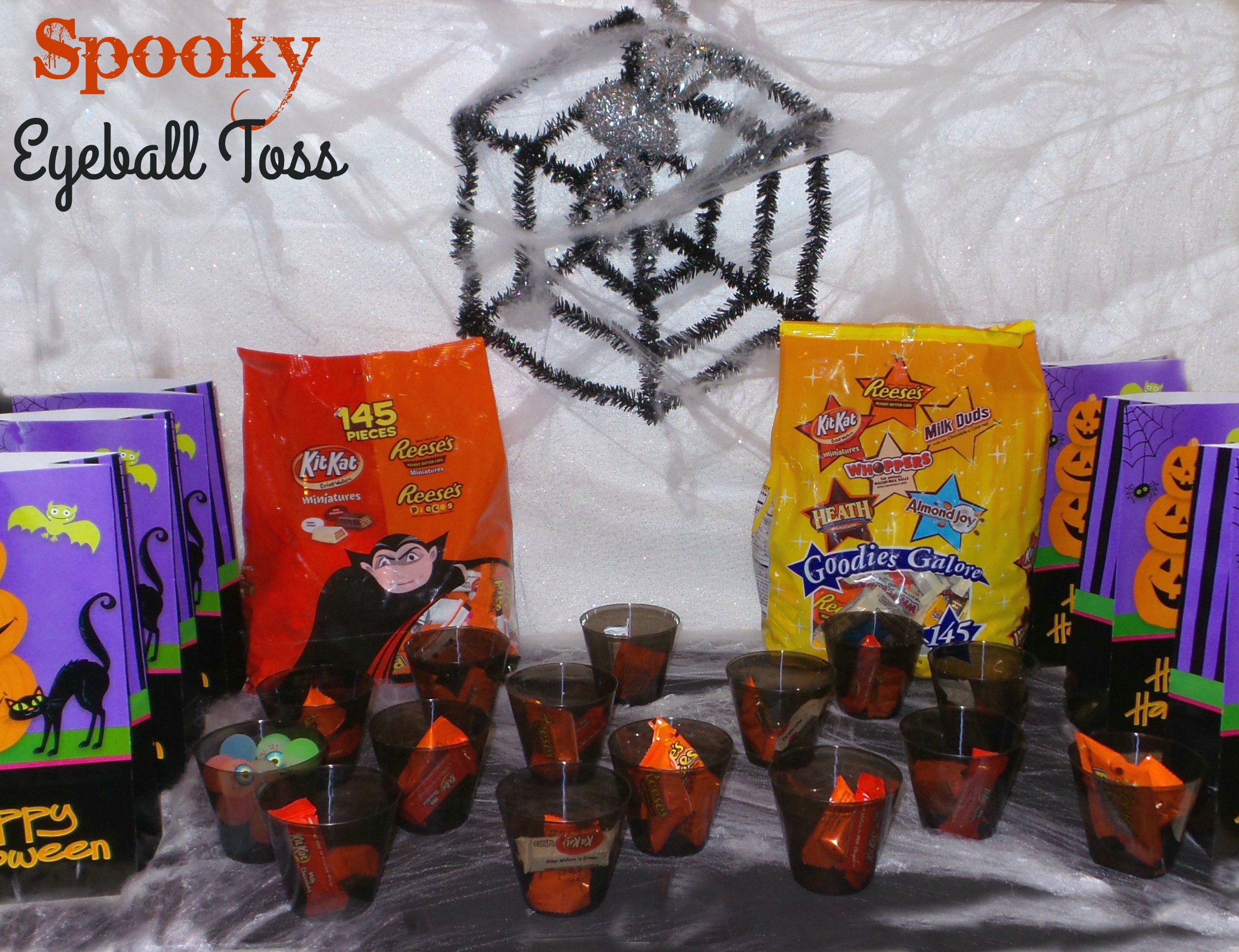 Can you think of anything more fun than eating Hershey's candy? How about playing with it?
I came up with two super easy, fun and kid-friendly games that involve candy. It is Halloween after all, and candy always has to take a prominent role in my celebrations.
To get all of the supplies for my fun games, I headed to my local Walmart. It was so easy to locate the candy in the Halloween section. Of course, my daughter knew exactly where to go in the store.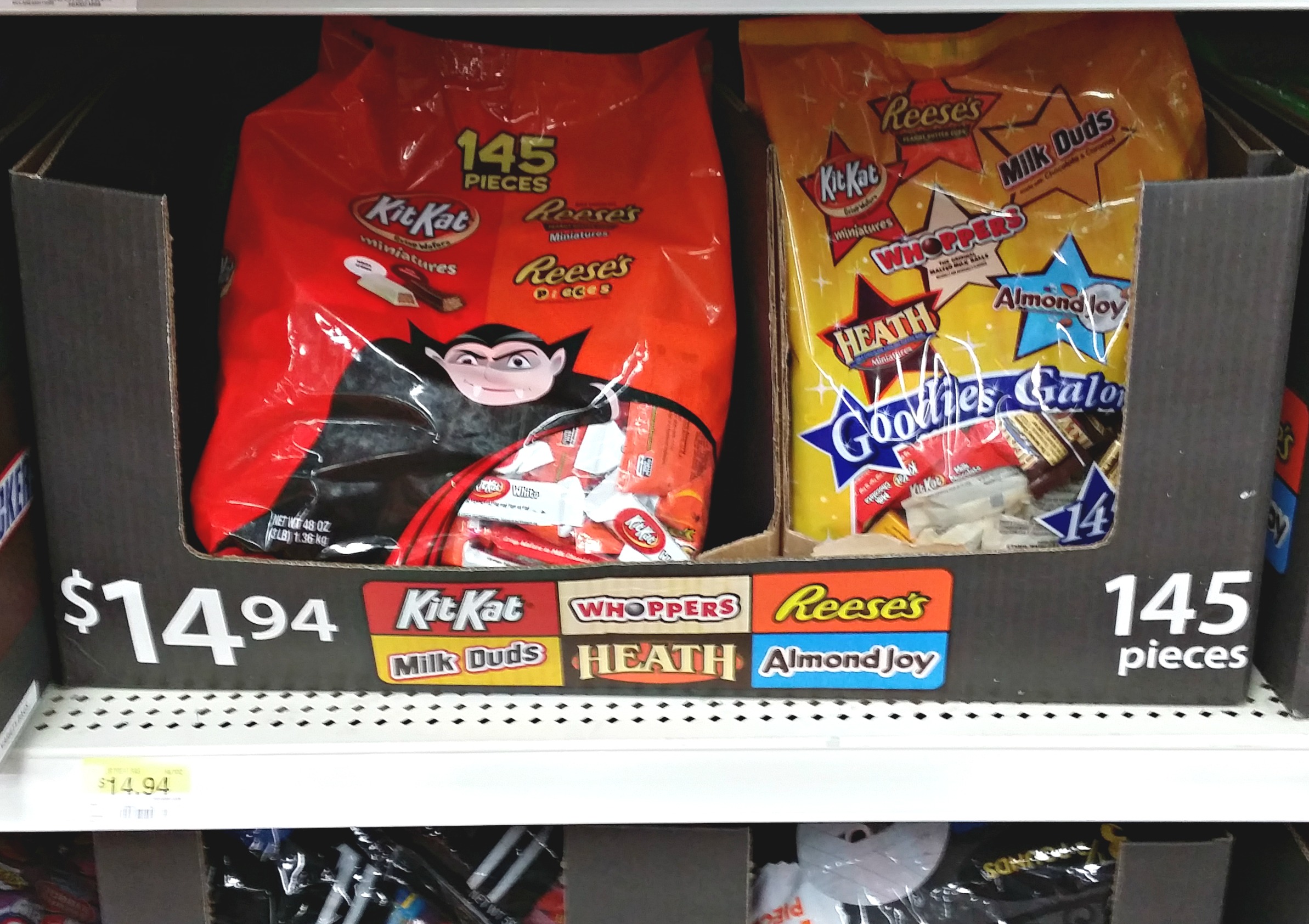 I love the large size of these Hershey's bags of candy. They will definitely feed a big crowd.
After picking up all of our Halloween supplies and candy, we headed home to put our fun games together.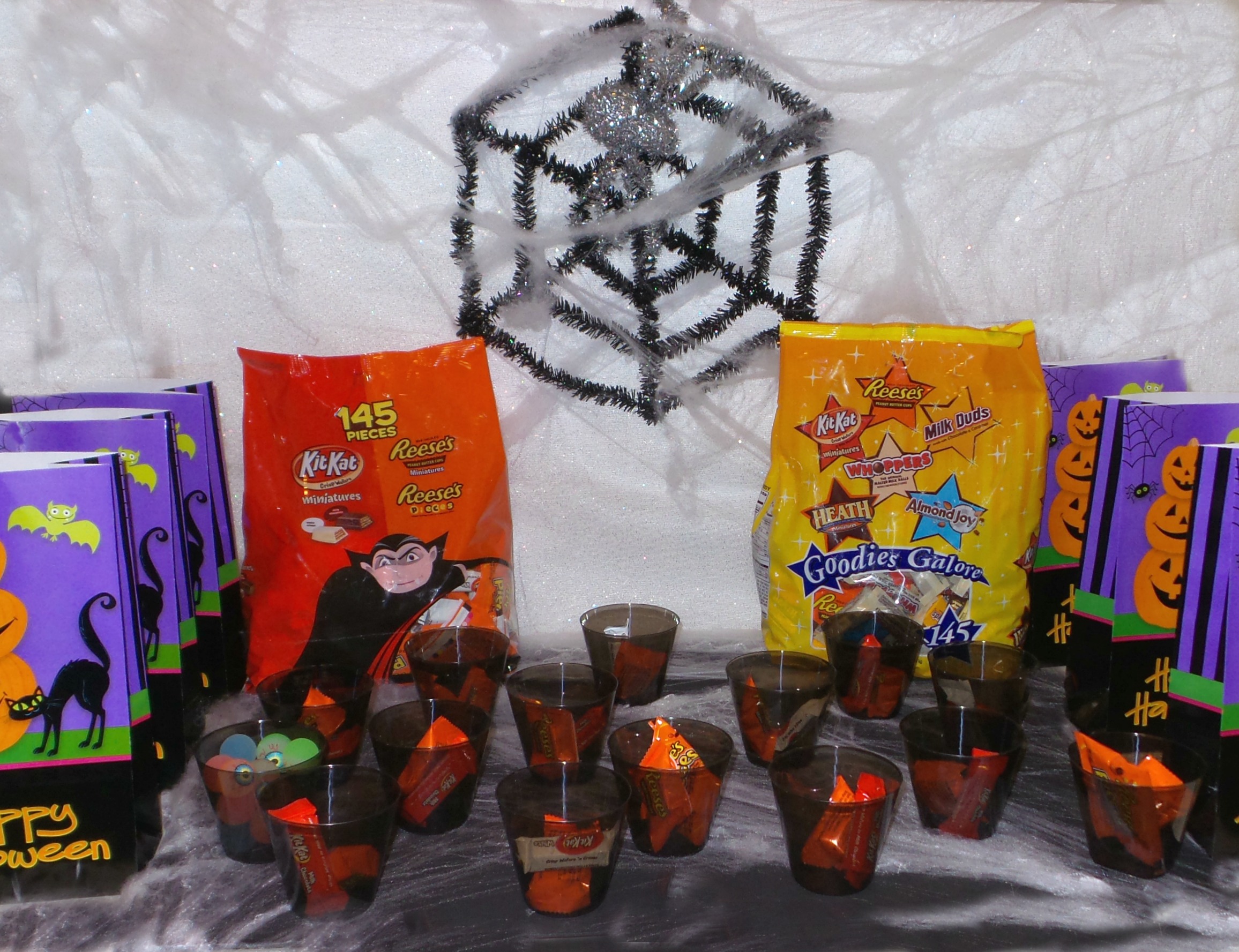 Eyeball Toss Tutorial
Supplies:
Plastic cups

Hershey's candy
Eyeballs
Treat bags
Instructions:
For the bottom, cover a black poster board with spider webs.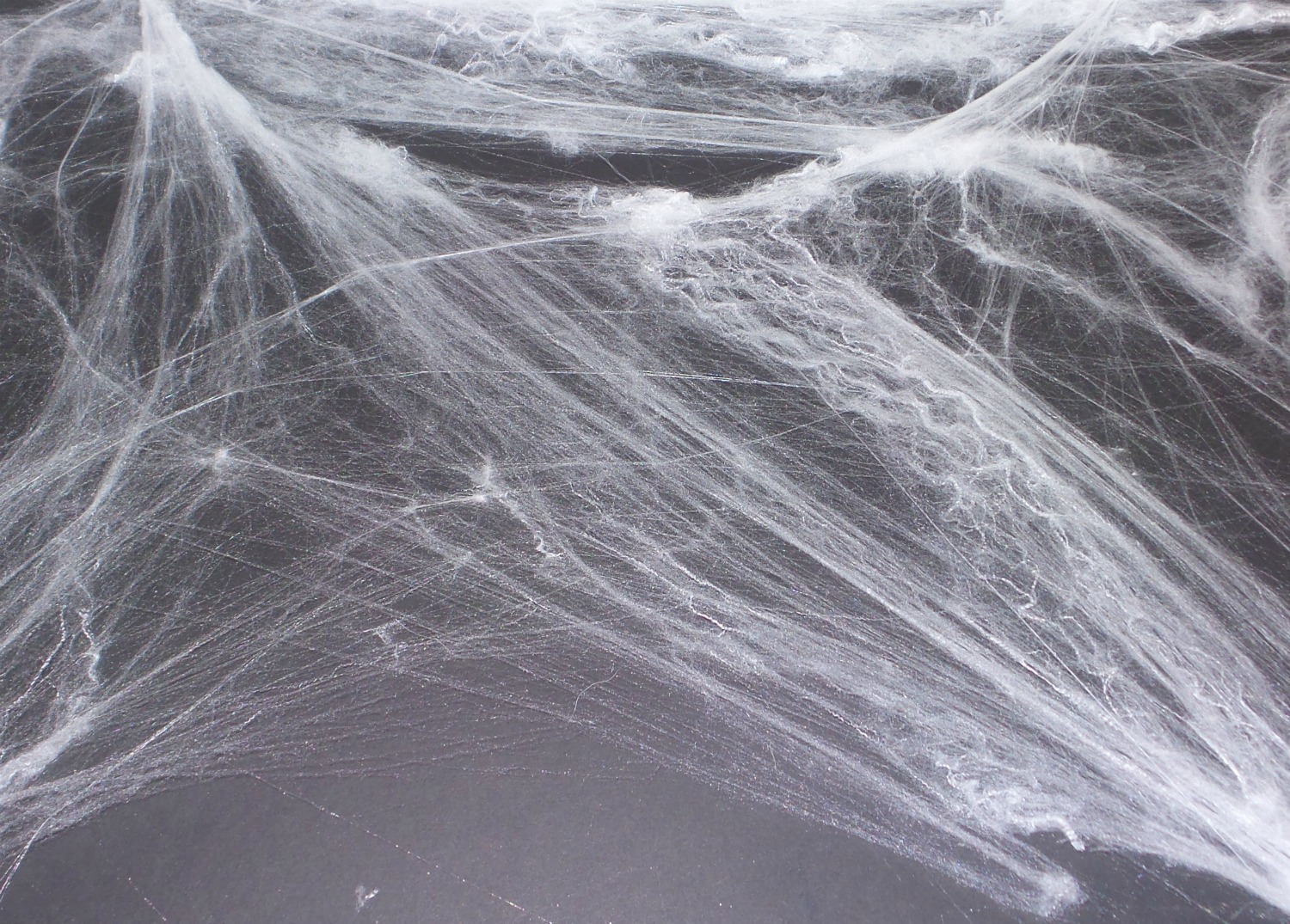 For the background of the game, cover a white poster with sparkly tulle and spider webs. I also added a giant spider web Halloween decoration.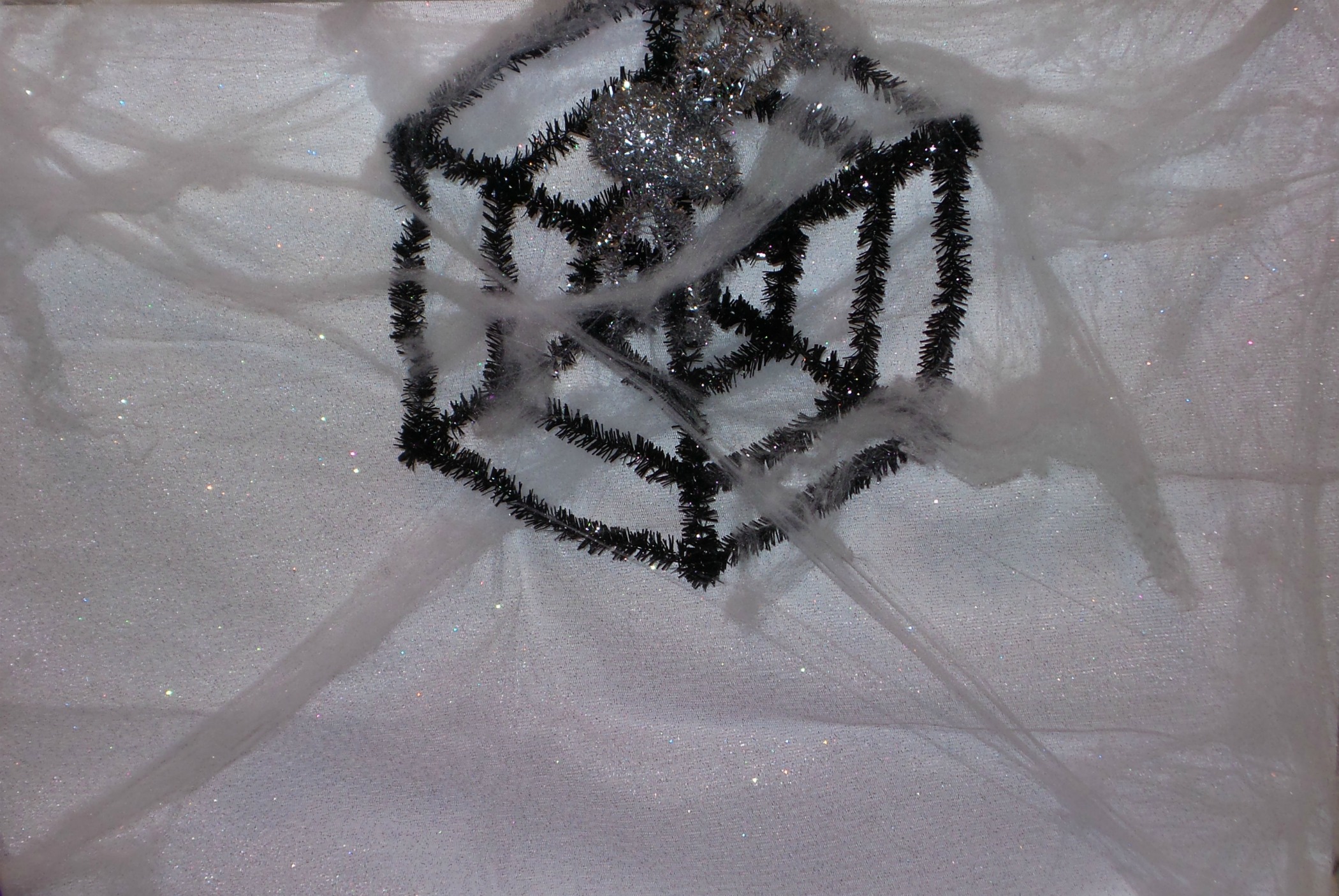 Arrange the cups in several rows and fill with candy.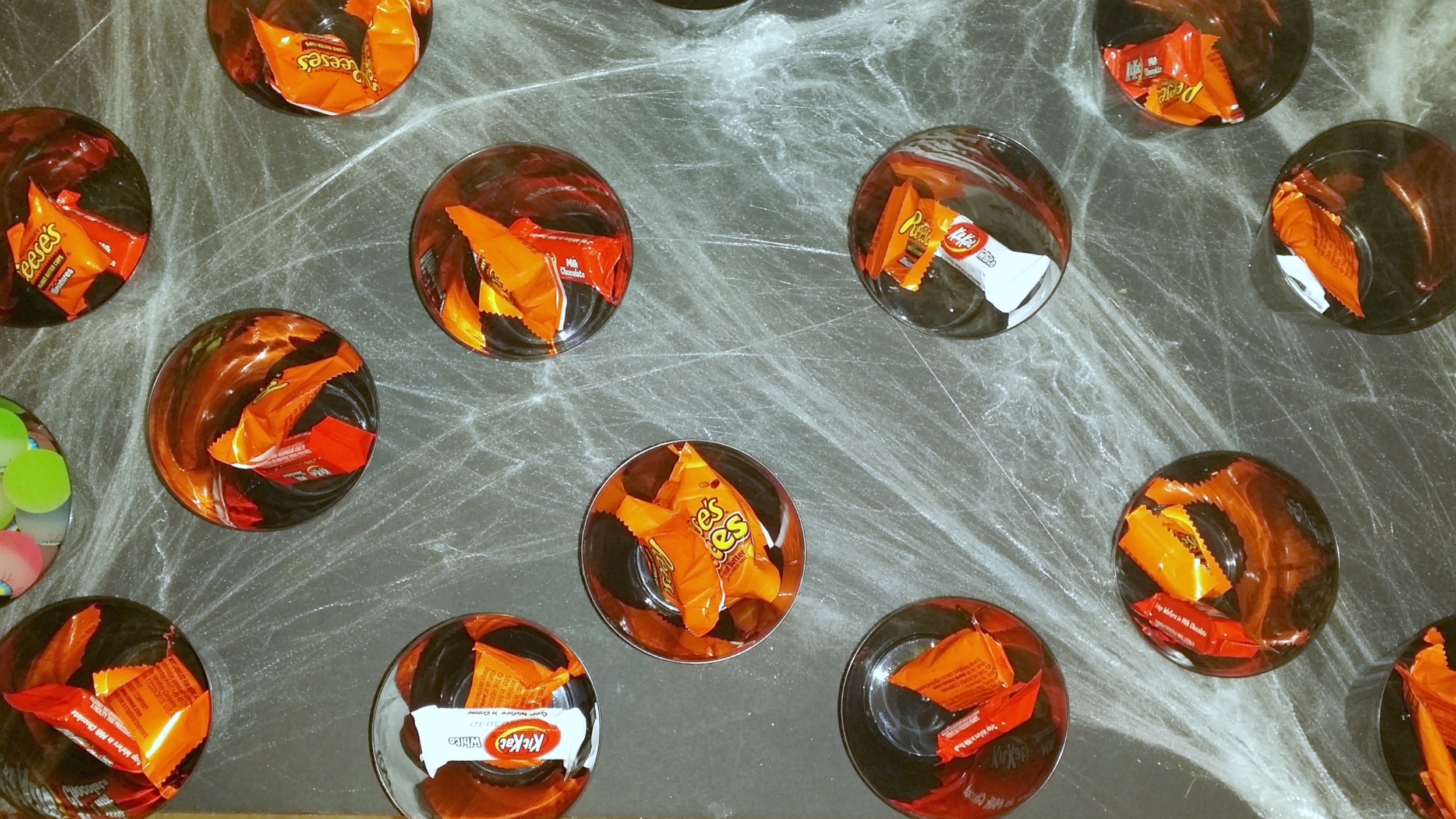 Fill one cup with the eyeballs.
Have your guests stand about 2 feet away and try to toss eyeballs into the cups.
Whoever gets an eyeball into a cup, wins that candy.
Provide treat bags for the winners.
This game is so much fun. Your guests will love trying to get the eyeballs into the cups of candy. Another super simple game is a trick or treat candy toss.
Trick or Treat Toss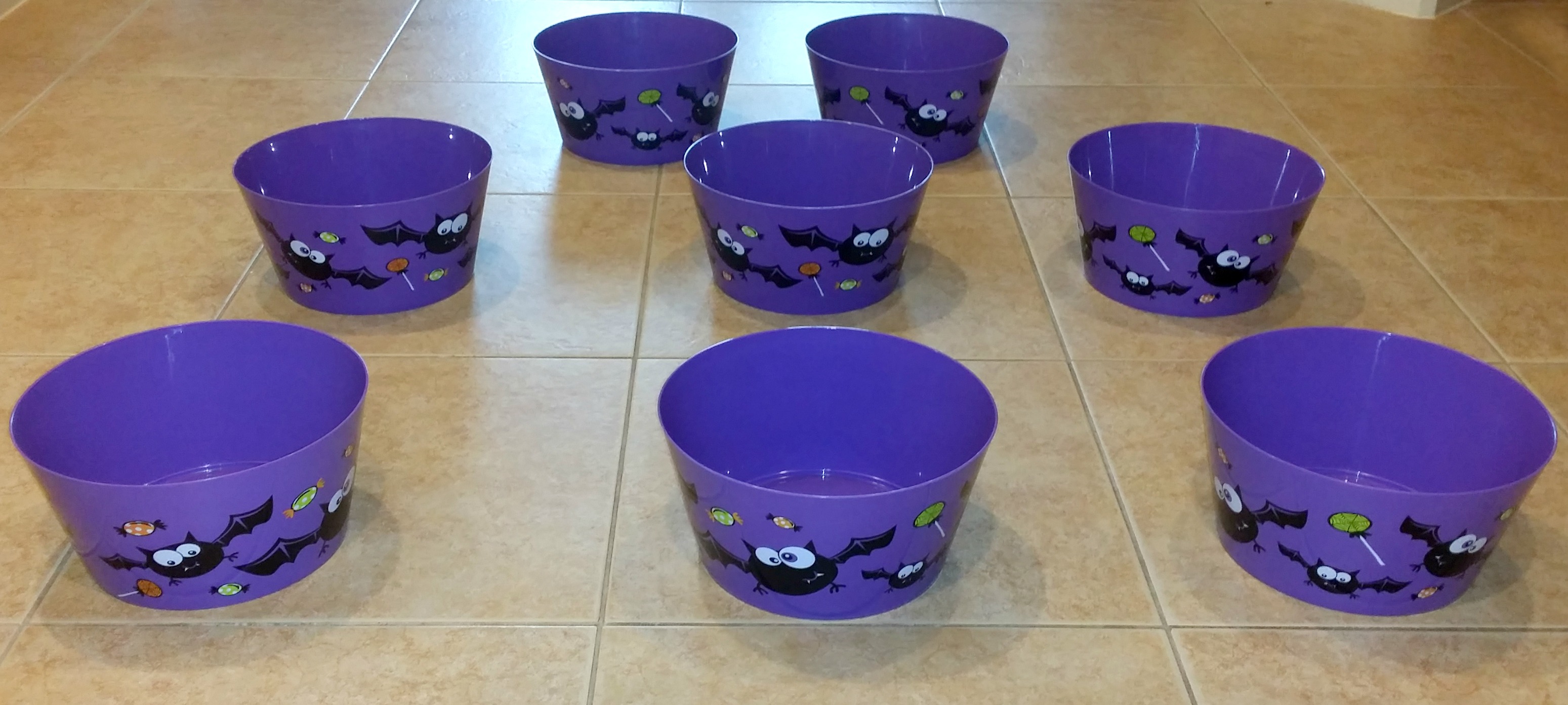 Supplies:
Trick or treat buckets
Hershey's candy
Tray for the candy
Treat bags
Instructions:
Arrange the buckets in rows.
In the first row, place three buckets.
In the second row, place three buckets.
In the first row, place one bucket.
Empty a bag of candy onto the tray.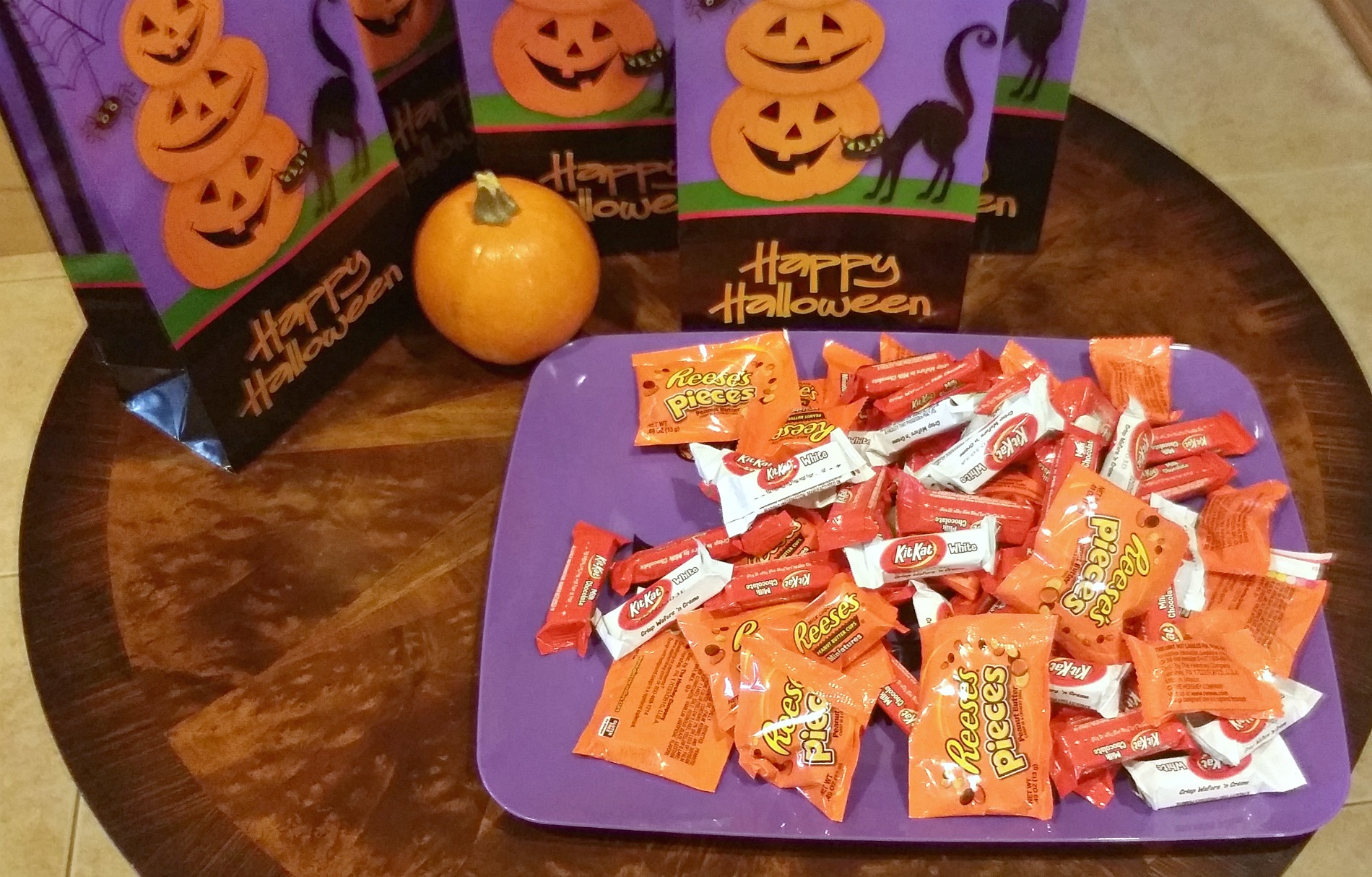 From about two feet away, let each participant toss a piece of candy into the buckets.
Whoever gets the candy in the buckets, wins a prize—even more candy!
For the first row, they get one piece of candy. For the second row, they get three pieces of candy. For the third row, they get five pieces of candy.
I think these games add a lot of fun to Halloween. Don't you?
For this year's trick or treating night, you should check out the Hershey's Halloween Candy at Walmart. Tell me about your favorite Halloween candy.