I was given the opportunity to sample the Grub Burger Bar menu. All thoughts and opinions are my own.
The Grub Burger Bar in Houston is so fun and delicious. I cant even begin to tell you how much my family enjoyed the food and dining experience.
My favorite things about Grub Burger Bar:
They bake their hamburger buns from scratch every hour.
They grind the meat every morning.
They offer a great menu for kids.
Fun, upbeat restaurant environment.
Quick and friendly service.
The atmosphere of this restaurant is very upbeat. You can easily take your family to this location and not worry about your kids being too loud. As the mom of a very active and social four-year-old, I was able to relax at this casual restaurant.
When you walk into the restaurant, you place your order at the counter. The staff is very friendly and eager to offer suggestions about meal options. The restaurant even offers gluten free and vegetarian options. Since we are burger fans, we decided to order one of the certified Angus burgers.
We really liked the Lockhart Legend. This burger features Applewood smoked bacon, cheddar, Dr. Pepper BBQ sauce, pickles and two onion rings. The fries were also really delicious. They were crispy and cooked to perfection.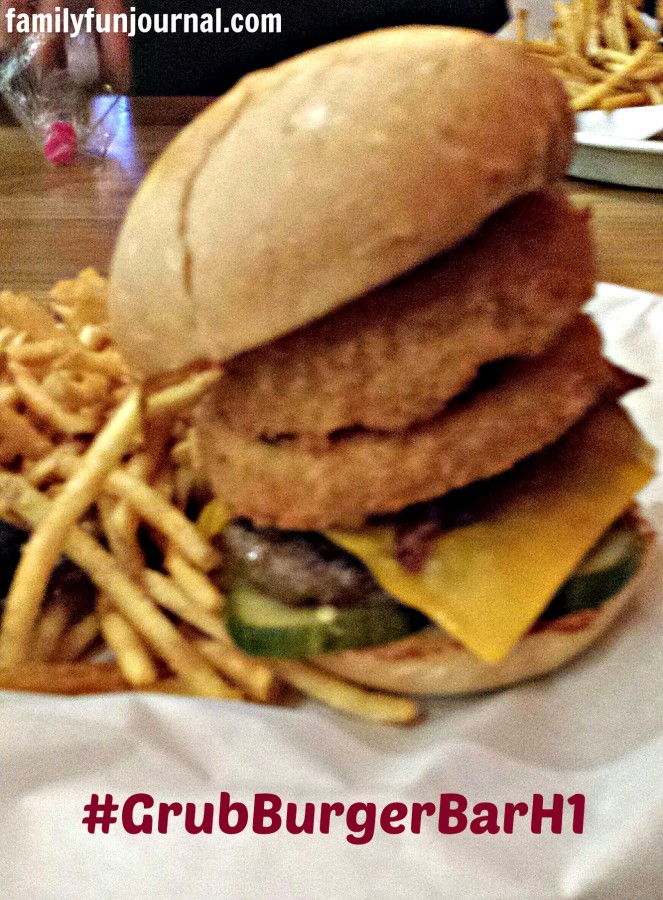 The Grub Burger Bar offers several meal options for kids. My daughter enjoyed the peanut butter and jelly sandwich. It is her favorite meal. She is very particular about her peanut butter and jelly and she really liked the Grub Burger Bar version.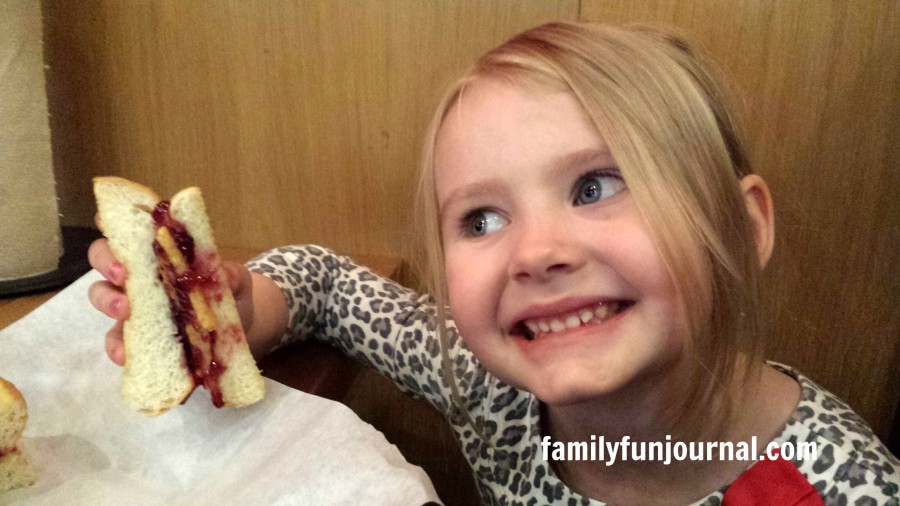 A meal wouldn't be complete without an amazing hand spun milk shake. Grub Burger Bar offers a wide variety of shake flavors. We really enjoyed the chocolate, espresso hazelnut and salted caramel. They were all delicious. Our favorite shake was the salted caramel. It was one of the best milkshakes I've ever tasted.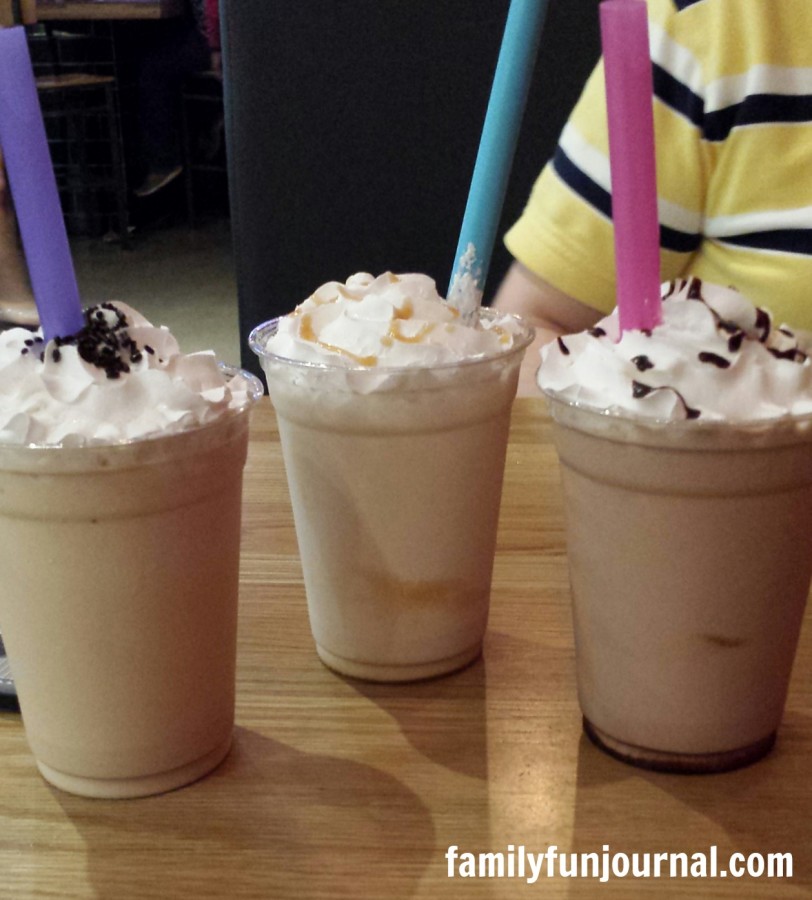 For more information, visit the Grub Burger Bar Web site.