Nutella is really good. Nutella served with strawberries is even better. Combine the two into a sandwich and you have an amazing breakfast.
I came up with this sandwich when I got bored with the normal breakfast selections.
I searched through my pantry and refrigerator and was uninspired. When I saw the Nutella and the container of strawberries, I decided to make something unique for my family.
It was amazingly good. Like really, really, really good. You will thank me for this one, or maybe not…because it isn't exactly the healthiest breakfast option. But, sometimes, it is nice to eat something really decadent.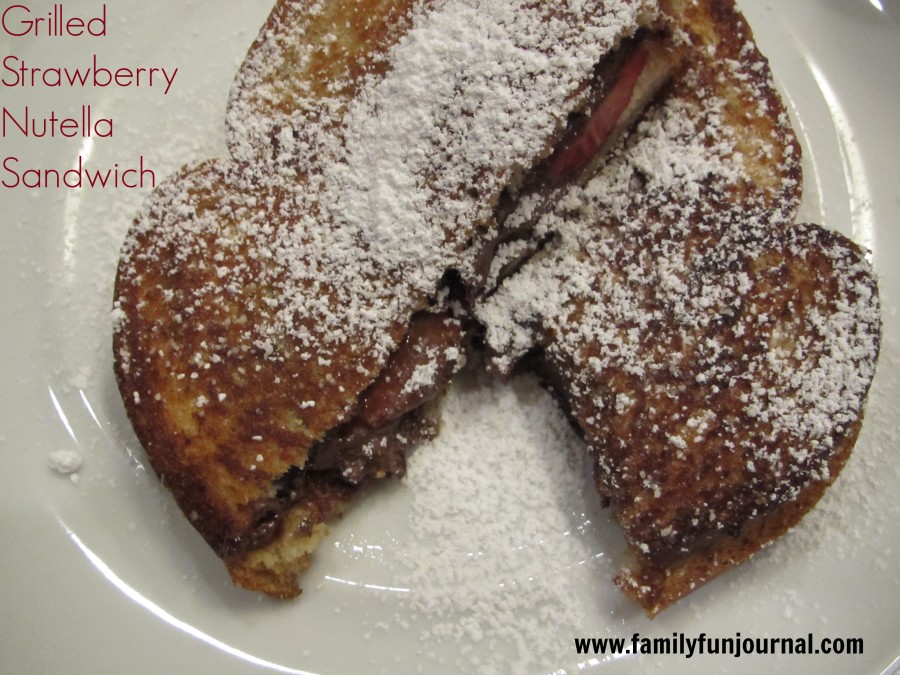 The Most Amazing Nutella Sandwich Recipe
Ingredients:
2 slices of bread
Butter
4 fresh strawberries (sliced thin)
Nutella
Powdered sugar
Instructions:
Melt butter in a pan over medium heat
Butter one side of each piece of bread (like you would for a grilled cheese)
Spread Nutella on the non-buttered side of each piece of bread
Layer strawberries over the Nutella
Close the sandwich
Cook in the pan for 3-5 minutes on each side or until golden brown
Dust with powdered sugar
Serve immediately
You could easily substitute other types of fruit. I think cherries would taste amazing when paired with the Nutella. You could also leave out the fruit and make the sandwich with only Nutella. I know this also tastes amazing.
I hope your family loves this incredible sandwich.
Nutella Sandwich Printable Recipe
The Most Amazing Nutella Sandwich
Ingredients
2 slices of bread
Butter
4 fresh strawberries (sliced thin)
Nutella
Powdered sugar
Instructions
Melt butter in a pan over medium heat
Butter one side of each piece of bread (like you would for a grilled cheese)
Spread Nutella on the non-buttered side of each piece of bread
Layer strawberries over the Nutella
Close the sandwich
Cook in the pan for 3-5 minutes on each side or until golden brown
Dust with powdered sugar
Serve immediately