This delicious pasta recipe produces a light and flavorful meal that your family will enjoy in under 10 minutes.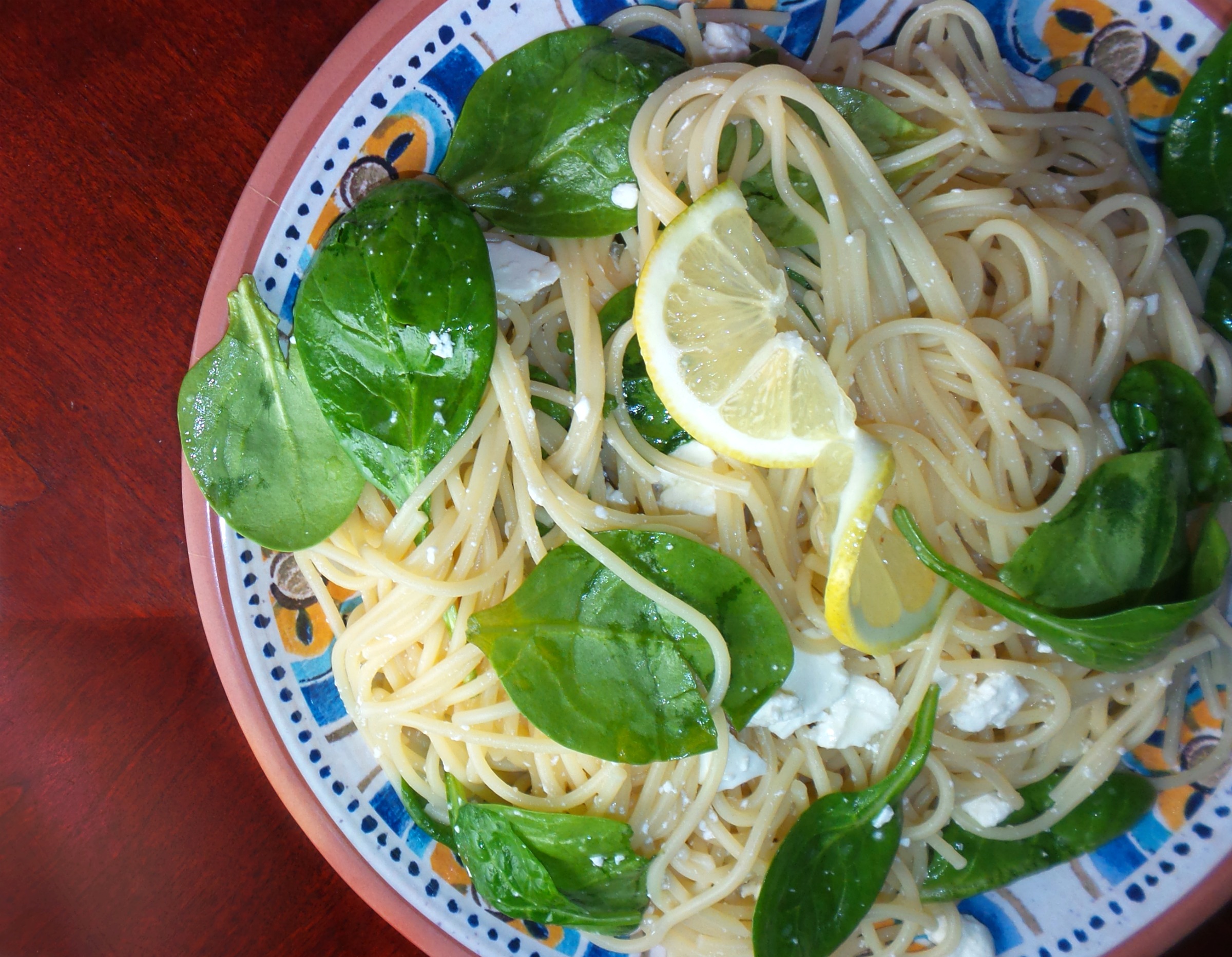 During the week, I love to make easy and delicious meals. Especially, when they can be prepared in a short amount of time.
I love pasta in any form. I can eat it pretty much with any kind of topping. I really love pasta paired with feta cheese.
So, I decided to make a pasta dish with delicious Greek flavors and plenty of feta cheese.
This is a delicious meal that features fresh spinach, lemon, pasta and feta cheese. This is such an easy pasta recipe. You can prepare it in under 10 minutes, which makes it a great weeknight meal option.
Greek Pasta Recipe
Greek Pasta Recipe
Ingredients
¾ package of spaghetti
1 Tbsp. butter
¼ tsp. salt
1 Tbsp. lemon juice
¼ cup of fresh spinach leaves
¼ cup of feta cheese
Instructions
Prepare spaghetti according to package instructions.
Once boiled, drain and return to pot.
Add the butter and stir until spaghetti is coated.
Add feta cheese and stir to combine.
Add the spinach leaves.
Top with 1 Tbsp. lemon.
Stir until all ingredients are evenly distributed.
As far as ingredients go, I prefer using freshly squeezed lemon juice. If you prefer more of a tangy flavor, you can add more lemon juice.
Also, I always use fresh spinach. My family prefers the lighter flavor of the fresh spinach leaves over the frozen version.
I hope you enjoy this Greek pasta recipe!
If you like this dish, check out these other recipes: