#smartandcrunchy
As a busy mom, I love quick and healthy dinner options. I was thrilled to check out Gorton's Smart and Crunchy Fish Sticks.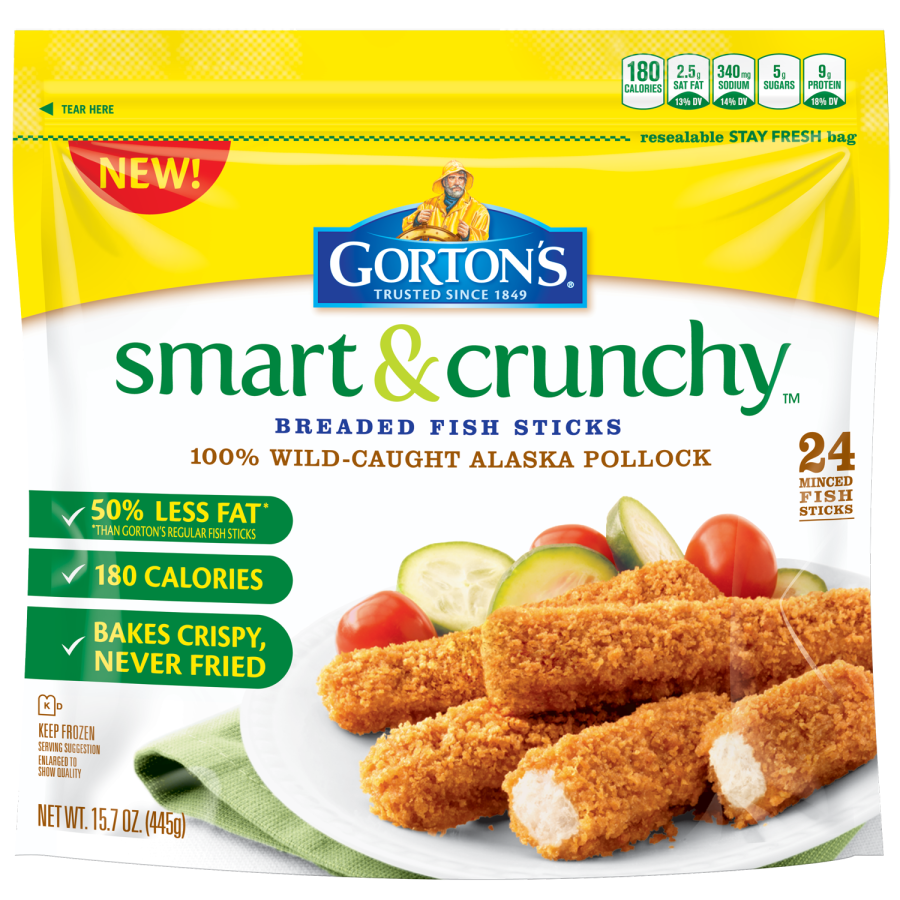 Disclosure: I was given the giveaway items to review. I was also provided with the opportunity to try the Smart & Crunchy fish sticks. All thoughts and opinions are my own.
I was pleasantly surprised by the flavor and texture of these fish sticks. They are coated with a crunchy panko breadcrumb layer. They are light, crispy and very delicious.
Smart and Crunchy FAQs:
The fish sticks are not fried.
Contain 50 percent less fat than regular fish sticks.
180 calories per serving.
Contain 100 percent wild-caught Alaska Pollock.
No artificial flavors or MSG.
We thought these fish sticks tasted great. So great, in fact, I decided to use them to make one of my favorite meals: fish tacos.
I love crunchy fish tacos. They are so good. These light and crunchy fish sticks were the perfect component for amazing fish tacos.
It was so easy to put these together. You can prepare these fish tacos very quickly. I love that Gorton's Smart & Crunchy Fish Sticks go right from my freezer into the oven. It is so convenient.
Recipe for Fish Tacos
Gorton's Smart & Crunchy Fish Tacos
Ingredients
Gorton's Smart & Crunch Fish Sticks
Corn tortillas
Shredded cabbage
Cilantro
Ranch powder
Avocado
Sour cream
Instructions
Cook the fish according to package instructions.
Heat corn tortillas in the microwave.
Top with cabbage and several fish sticks.
Prepare avocado ranch dressing
Top with a drizzle of the avocado ranch and cilantro.
Gorton's Giveaway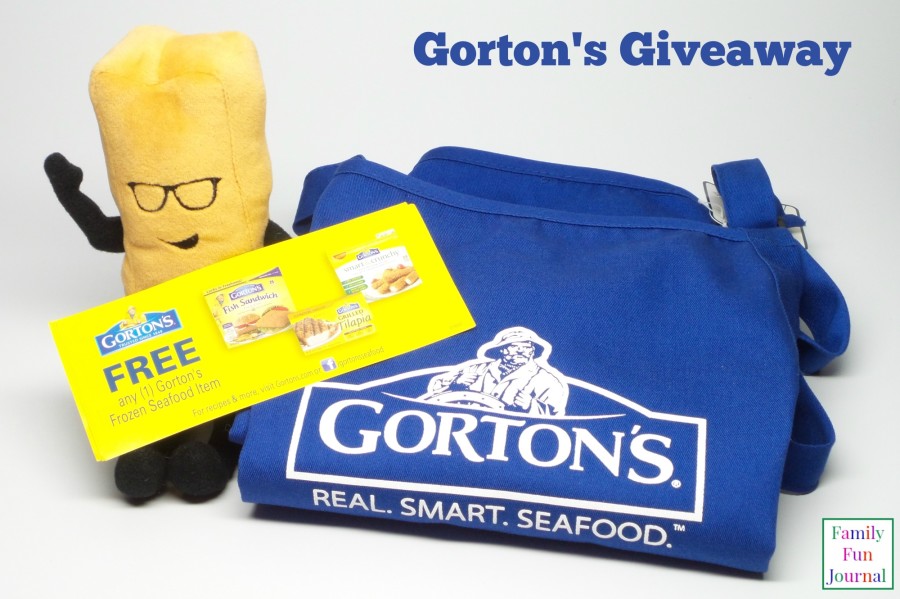 Im so excited to host this giveaway. It includes two full-value product coupons, branded Mommy/Daddy and Me Aprons and a Smarty Crunchman Plush Stuffy.
My daughter loves the apron and the plush stuffy. See the Rafflecopter below to enter.
Terms and Conditions:
Family Fun Journal is hosting this giveaway on behalf of Gorton's. Facebook, Twitter and Pinterest in no way sponsor or endorse this giveaway.
By clicking the green "I did this!" buttons you are confirming that you completed these entries and give Family Fun Journal permission to contact you via email and to announce your win.
Family Fun Journal is not responsible for prize fulfillment. Void where prohibited or restricted by law. Must be at least 18 years of age to enter.
Visit smartandcrunchy.com to download a coupon, learn about the Smart & Crunchy tour and sign up for the newsletter. You can also sign up for a great sweepstakes for a vacation!