As a National Geographic Kids Insider, I received these books to facilitate this review. All thoughts and opinions are my own.
If your kids love exploring the outdoors, check out these amazing educational books from National Geographic Kids.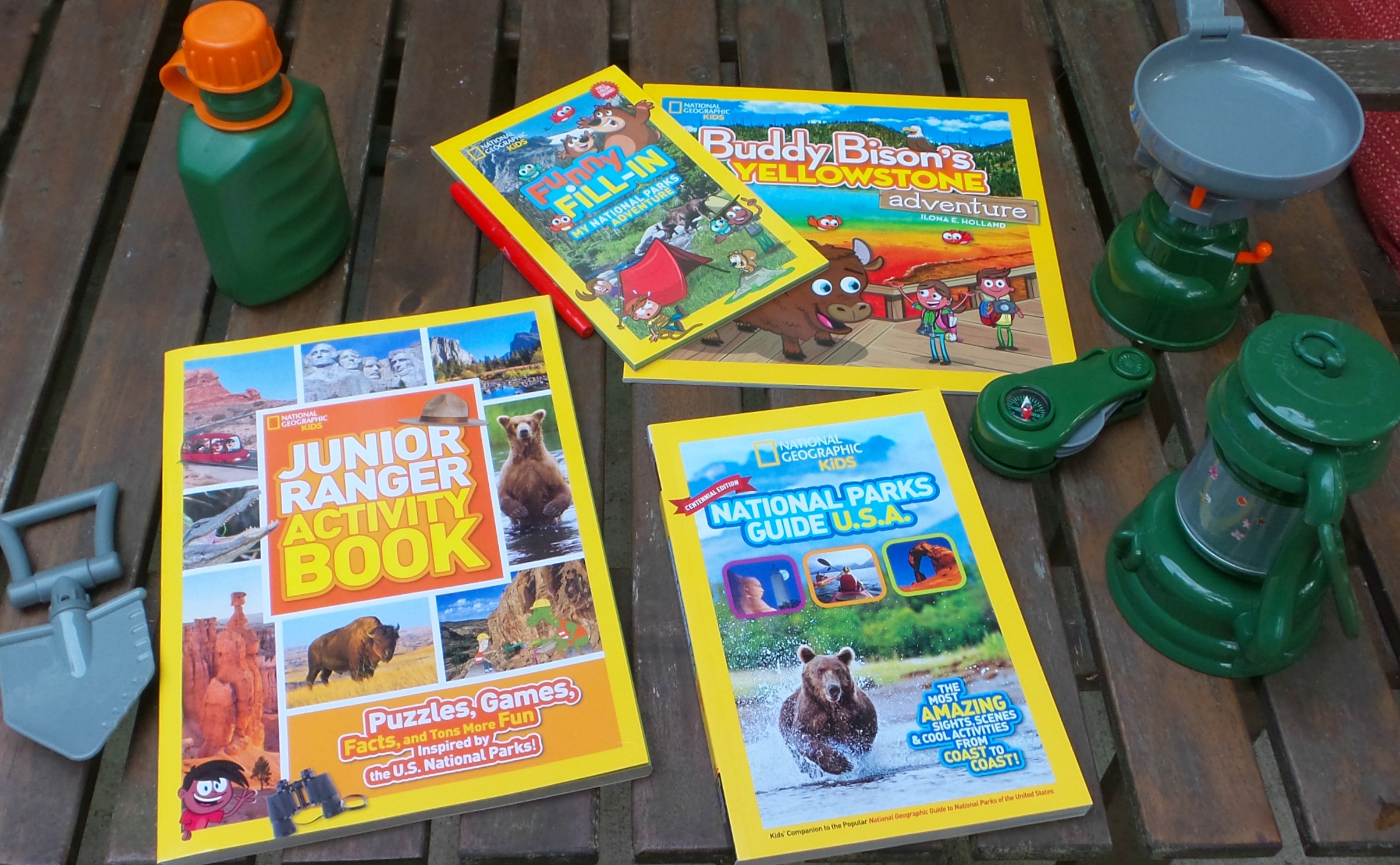 National Parks are important to me. As a college student, I had two experiences with parks. First, I interned at a park and had a great behind-the-scenes experience. Next, I worked with another park to create awareness about its preservation efforts.
Even though I had these experiences in the 1990s, they impacted me. I gained a deep appreciation for our parks and the important roles they play in communities and in our country.
From first person experience, I can tell you that our parks are so much more than woods and hiking trails. Each park serves a purpose. They are protected spaces that can teach you so much about our country, nature and history.
Did you know the National Parks Service has a BIG birthday coming up? This August, it will be 100 years old! You can find out more about it on their Web site.
National Geographic Kids National Parks Books
To help you get your children excited about our National Parks, National Geographic Kids offers an amazing selection of fun, innovative and educational books.
Junior Ranger Activity Book
The Junior Ranger Activity Book is a blast! Through the pages of this book, your child can learn about all of our 59 National Parks. It is full of a lot of facts and fun activities. My daughter loved the pictures and drawings found on the pages of this book.
National Parks Guide USA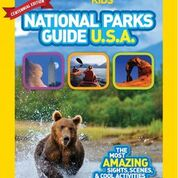 The National Parks Guide USA is a great way to learn more specific information about all of our National Parks. You could easily use this guide as a resource when planning a visit to a National Park.
In this special centennial edition, your child will be fascinated by the fun facts, interactive maps, easy conservation ideas and so much more.
I love that this book is broken into geographic sections. You can learn all about the National Parks in a specific area of the country.
My daughter liked the checklist provided for each park. She cannot wait to take this book on a trip to a park.
Funny Fill-In My National Parks Adventure
This Funny Fill-In book is full of hilarious entertainment. Your children can create their very own stories about National Parks. This book combines engaging photography, interesting facts and colorful graphics. We had a blast creating our own wacky stories.
Buddy Bison's Yellowstone Adventure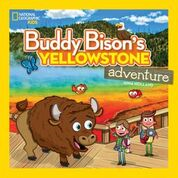 Buddy Bison's Yellowstone Adventure is a great story for children. Buddy is joined by two friends. The group explores the amazing Yellowstone National Park. Your child will be awed by the incredible photography that fills the pages of this book.
Buddy isn't an ordinary bison. He is actually a plush toy that comes to life!
Not only is this story visually appealing, the group of friends go on wacky adventures. Your child can learn all about Yellowstone while enjoying the hilarious antics of Buddy and his two friends.
As the summer months are quickly approaching, you can use these amazing books to entertain and inspire your children to preserve the National Parks.
Park Ranger Playtime
My daughter had a fun day pretending to be a park ranger. She put together a park ranger uniform and gathered her camping toys.
She took the books and toys outside and spent an afternoon learning about the National Parks and acting like the park ranger of our back yard. She also planted a plant in a pot for our back porch.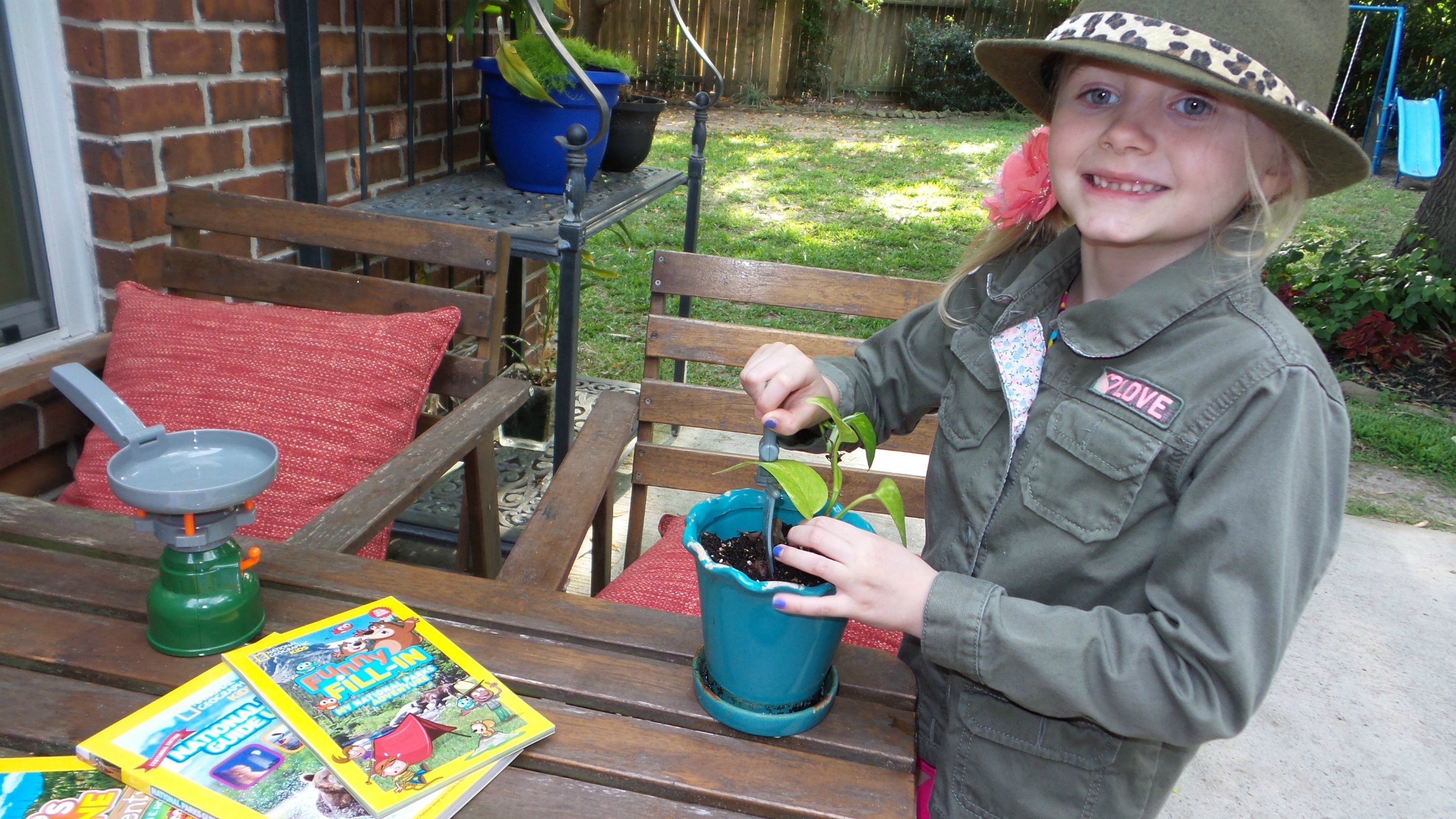 As a Mom, I think these books are great. I loved reading them with my daughter. The books do a great job of blending facts with interactive activities and graphics. I really appreciate the way these books inspire children to get involved with our National Parks system.