This #afterschoolsnacks shop has been compensated by #CollectiveBias, Inc. and its advertiser. All opinions are mine alone. 
You know how kids are always told not to play with their food? Well, with the after school snacks in this post, you and your children are encouraged to have a ton of fun in the kitchen!
Like your family, we are in back to school mode. We already have the new backpack, shoes and clothes. Next on our list: find great options for after school snacks.
My daughter always wants delicious after school snacks. However, she wants to be involved in the process. She loves to hang out with me in the kitchen. So, we decided to spend some time finding great snacks for the upcoming school year.
We headed to our local Walmart and found two delicious options. Both were located in the frozen food section. First, we walked to the snacks and appetizers display case and picked up a box of Bagel Bites.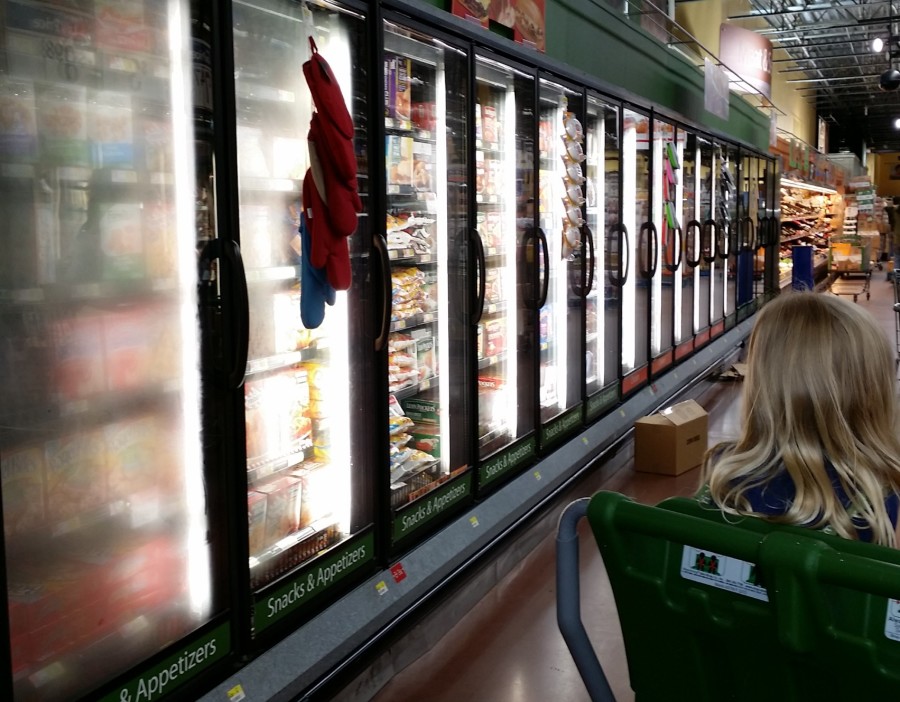 After spending time deciding between the two different flavor options, my daughter chose to get the three cheese Bagel Bites.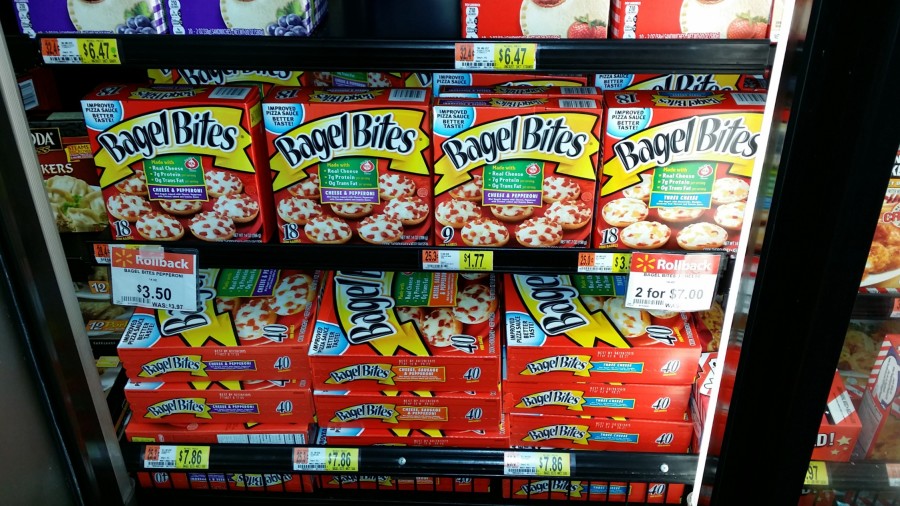 We then walked to the middle of the aisle and checked out the Delimex options. We decided to go with the beef and cheddar rolled tacos.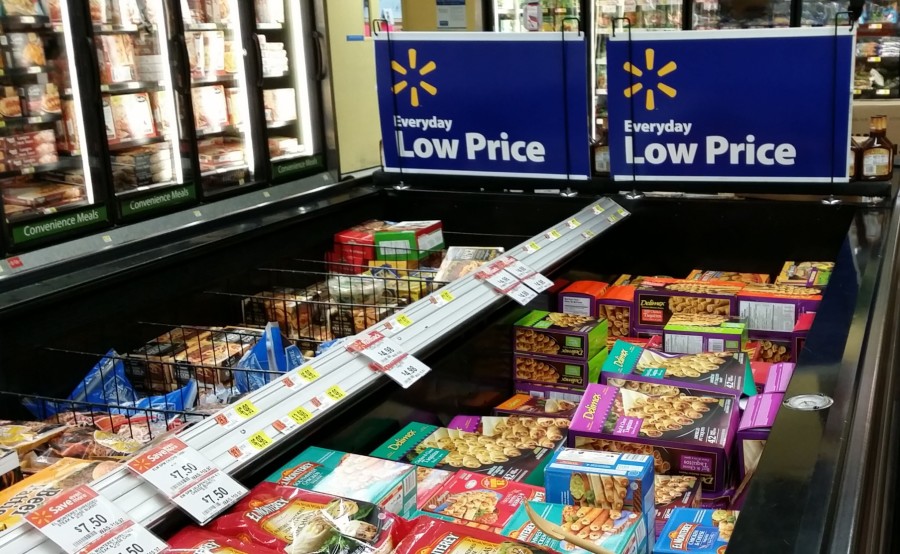 After our shopping trip, we headed home to have fun and play in the kitchen. I loved that my daughter helped create these kid-friendly after school snacks.
After School Snacks: Bagel Bites Funny Faces
Bagel Bites already taste amazing because they are made with homemade sauce, real cheese and have 0g of trans fat. So, we decided to get creative with our delicious Bagel Bites. Using bell peppers and two types of olives, we turned our Bagel Bites into funny faces.
Seriously, my daughter and I had way too much fun making and eating these yummy Bagel Bites.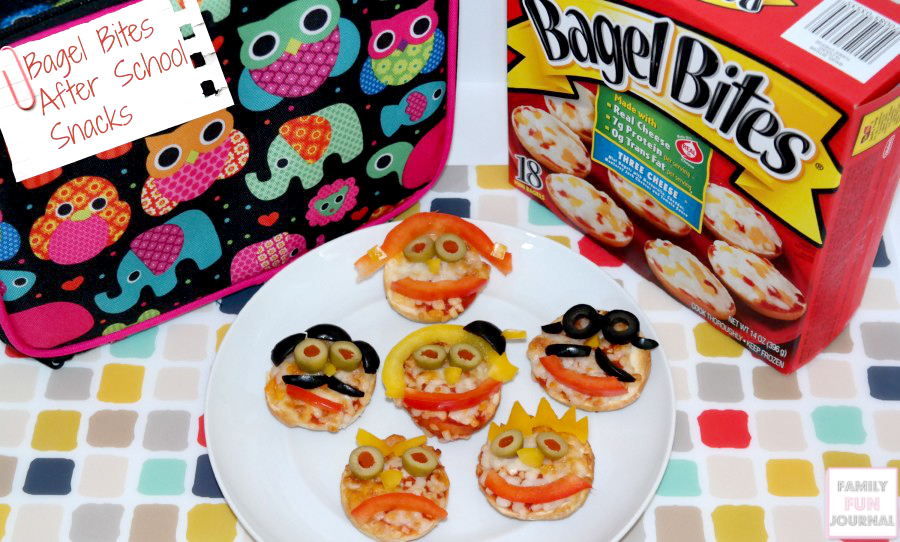 Bagel Bites Funny Faces Recipe
Ingredients:
1 Package of Bagel Bites
1 Yellow bell pepper
1 Red bell pepper
1 Orange bell pepper
Green olives
Black olives
Instructions:
Cook the Bagel Bites according to package instructions.
Cut up the bell peppers, green olives and black olives to create faces for your Bagel Bites.
A Quick Tip:
To speed up the preparation for this after school snack, you can cut all of the ingredients ahead of time and store in the refrigerator. Then, after school, you can let your child assemble the faces.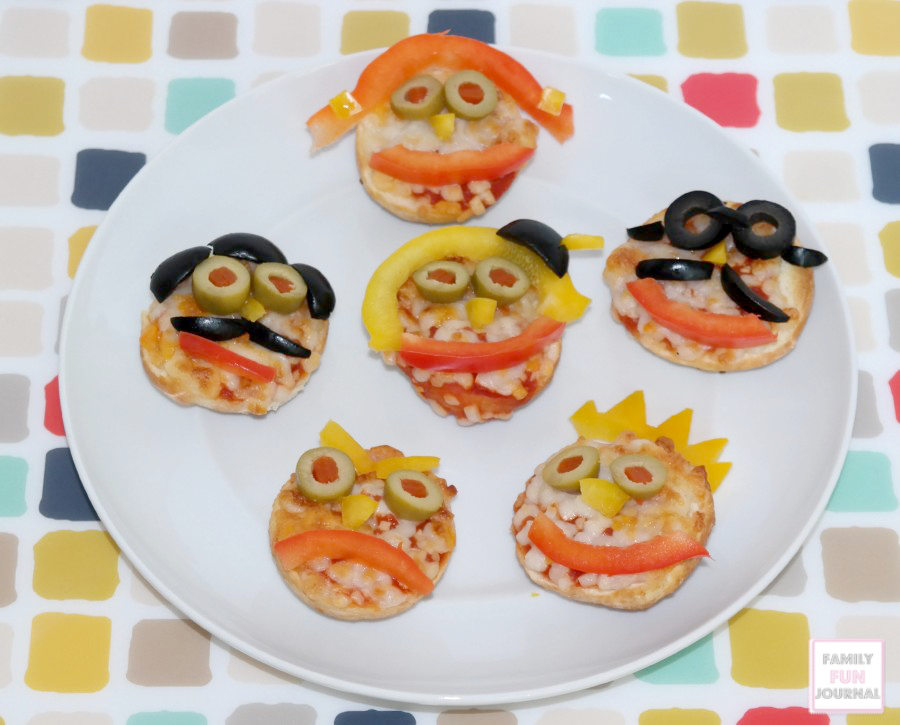 After School Snacks: Delimex Rolled Taco Tic Tac Toe
We love Delimex rolled tacos. They are so convenient and taste really great. When I make these rolled tacos, I like to use different dipping sauces. I've included one easy sauce recipe below.
Your kids will love making Delimex Rolled Tacos Tic Tac Toe. It is so easy to put this interactive snack together and so much fun! Not only does this snack include delicious rolled tacos, I also added my daughter's favorite vegetables as the game pieces.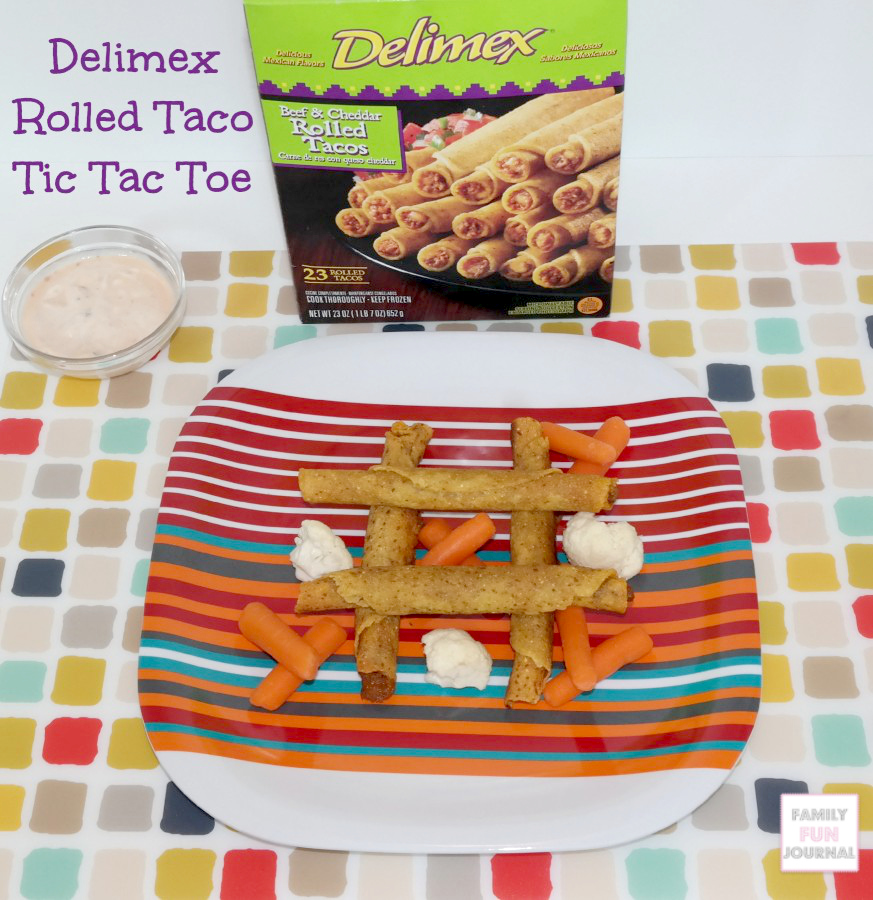 Delimex Tic Taco Toe Recipe
Ingredients:
1 Package of Delimex Rolled Tacos
Cut up cauliflower
Mini carrots
Ranch dressing
Jar of salsa
Instructions:
Cook the rolled tacos according to package instructions.
Once cooked, arrange in a tic tac toe pattern on a plate.
Cut up cauliflower to use as the "o" game pieces.
Criss cross mini carrots to use as the "x" game pieces.
To make the dipping sauce, mix equal parts of salsa and ranch dressing.
Have fun playing a completely edible game of tic tac toe!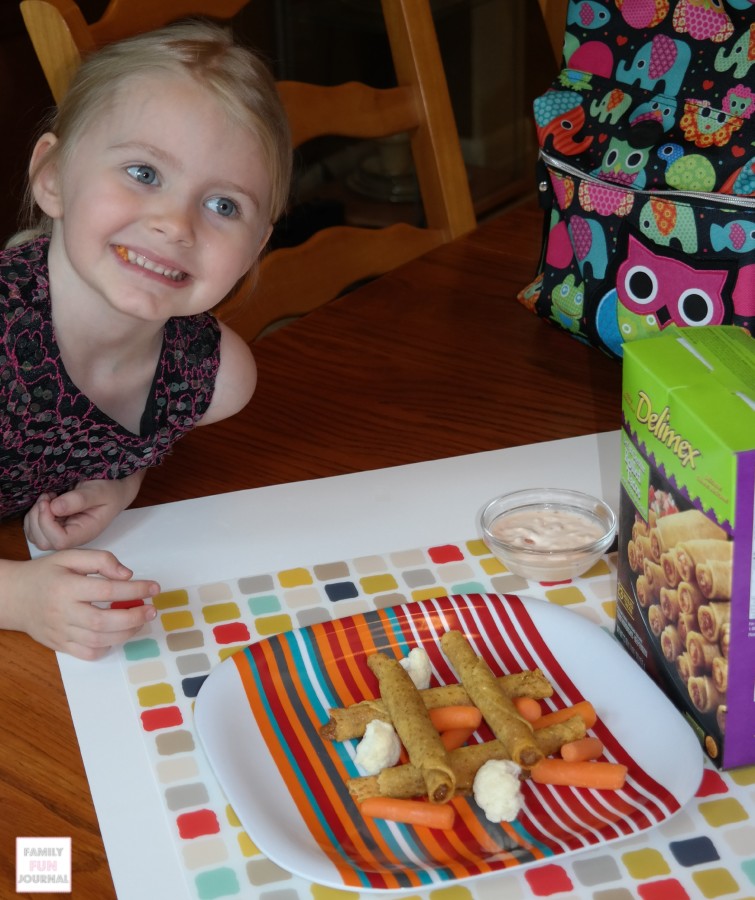 Coupons For After School Snacks
What could possibly be better than great tasting Bagel Bites and Delimex rolled tacos? How about coupons? These coupons will help you save money at Walmart on Bagel Bites and Delimex products. Click on the links below to access each coupon.
I hope you and your kids have a blast in the kitchen preparing these fun after school snacks.