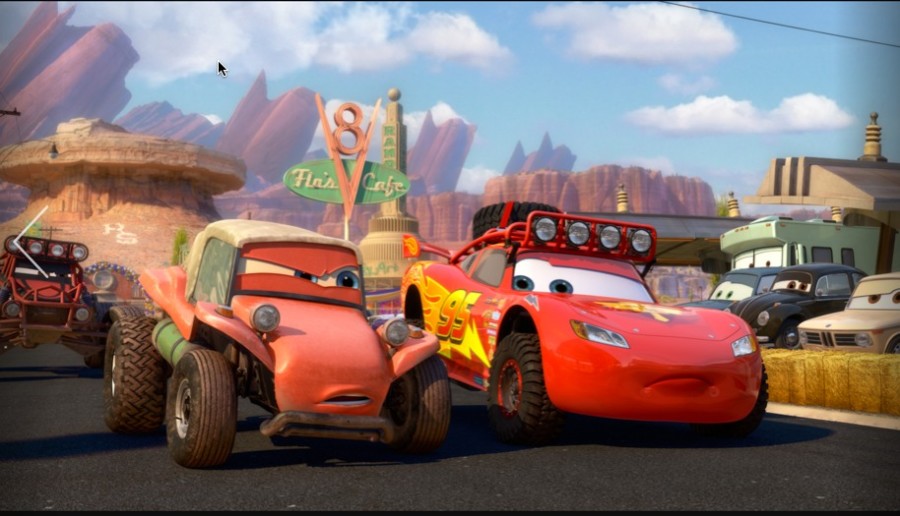 Disney Movies Anywhere is premiering the free Disney Pixar short-Radiator Springs 500 1/2 featuring your favorite characters from the Cars franchise.
The all-new Disney Pixar short is available for free download. It is the exciting first installment in the "Tales from Radiator Springs" series.
You can download the Disney Movies Anywhere app on iTunes and watch Radiator Springs 500 1Ž/2.
Radiator Springs 500 1/2 tells the story of a "leisurely drive" planned in honor of Radiator Springs' town founder, Stanley.
Things get precarious as Baja pros descend upon the town and challenge Lightning McQueen to an off-road race. Meanwhile, the townsfolk, led by a Stanley-costumed Mater, enjoy the planned "leisurely drive" to retrace Stanley's original frontier route.
Thinking they're on the same course, a wrong turn sends McQueen and the Baja pros on a treacherously wild bid for survival. The misunderstanding leaves the racing professionals in awe of the "legend" of Stanley: the Original Off-Road Racer.
This fun short features Owen Wilson as Lightning McQueen. It is directed by Rob Gibbs ("Mater's Tall Tales").
Here is a clip of the short: