Disclosure: I received a Flashlight Friend to facilitate this review. All thoughts and opinions are my own.
My daughter is obsessed with flashlights. From the time she was a baby, she was interested in any type of light producing object. She always wants to play with flashlights, but most of them are way too heavy and/or get too hot. Enter Flashlight Friend.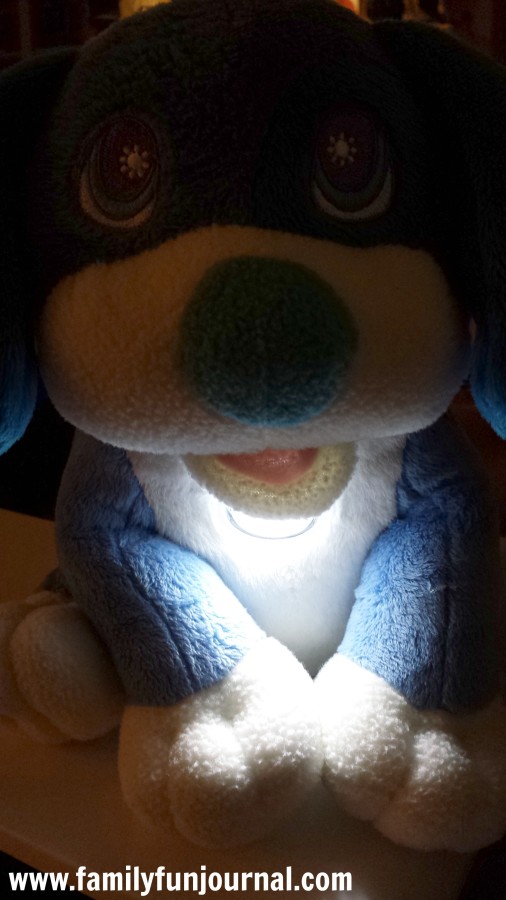 The Flashlight Friend Puppy is my daughter's new best friend. She carries it everywhere and even sleeps with it. This stuffed animal makes our bedtime routine much easier. My daughter always has access to her Flashlight Friend in case she gets afraid of the dark.
Flashlight Friend is so easy for her to operate by herself.  All she has to do is tap the animal's tummy light two times and a soft glow of light enters her room.
As a mom, I love Flashlight Friend. Here are my favorite features:
It doesn't get hot because it uses an LED light
It is a cute stuffed animal with a carrying loop
Your child can easily turn the flashlight off and on
There is an automatic shutoff that will turn the light off after ten minutes
Flashlight Friends come in several styles including penguin, dragon, puppy and unicorn. The suggested age for the product is four and up.