This simple and fun 4th of July craft will allow your kids to create their very own pipe cleaner fireworks!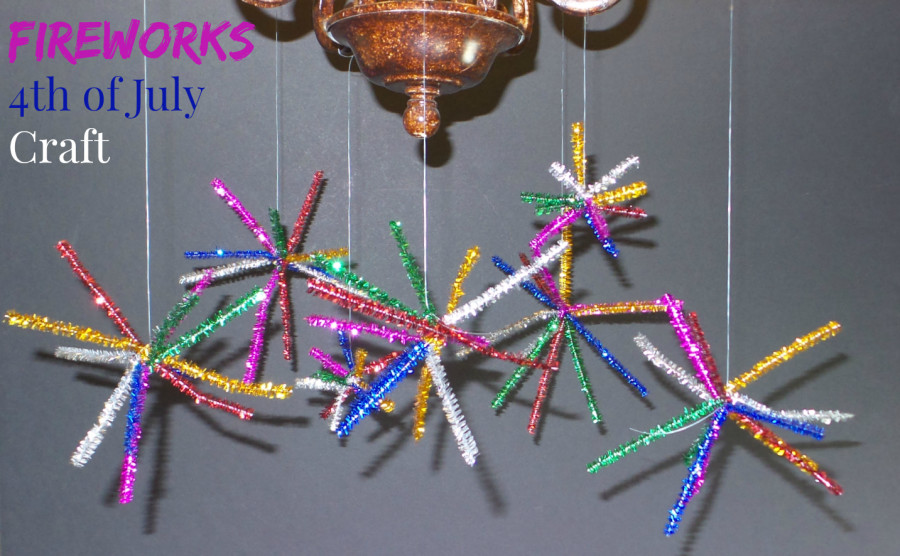 I love fireworks. It is one of my favorite things about the 4th of July. So, I can't think of anything more fun than creating decorations that look like fireworks.
If you read my site, you know that I love to decorate for the holidays. If I can find a way to make a craft project into a holiday decoration, I'm a happy girl!
This project is incredibly easy, a ton of fun and only requires three supplies! Even though it is simple, it serves as a form of entertainment for your family. You and your children can spend time together creating your very own fireworks.
Sparkly Fireworks 4th of July Craft
Supplies:
Pipe cleaners (I purchased the shiny metallic multicolored pack)
Fishing line or string
Scissors
Instructions:
Cut the pipe cleaners in half.
Begin twisting them together in the middle.
Start by twisting two together.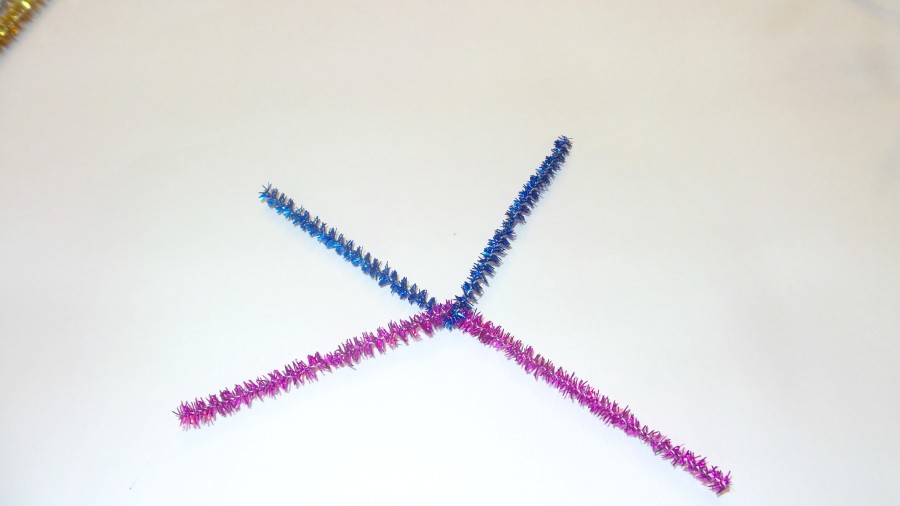 Next,  twist a third pipe cleaner around the two.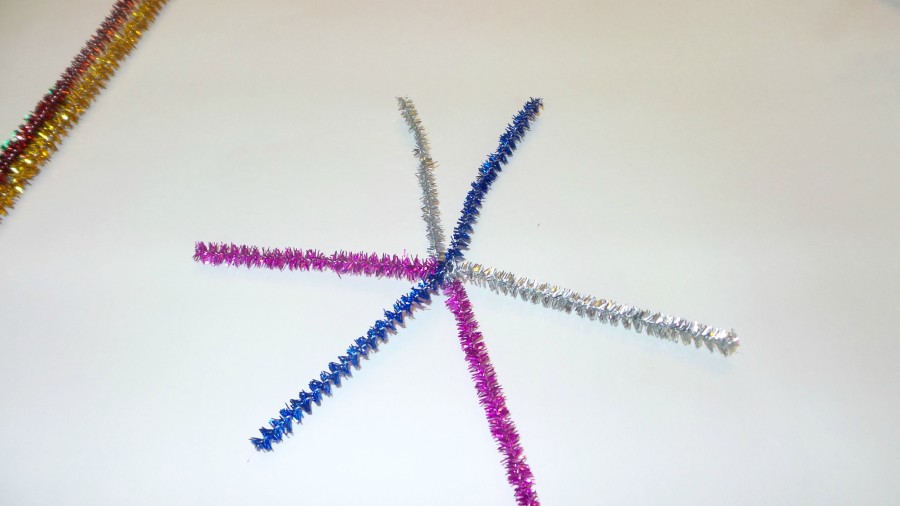 Then add a fourth pipe cleaner.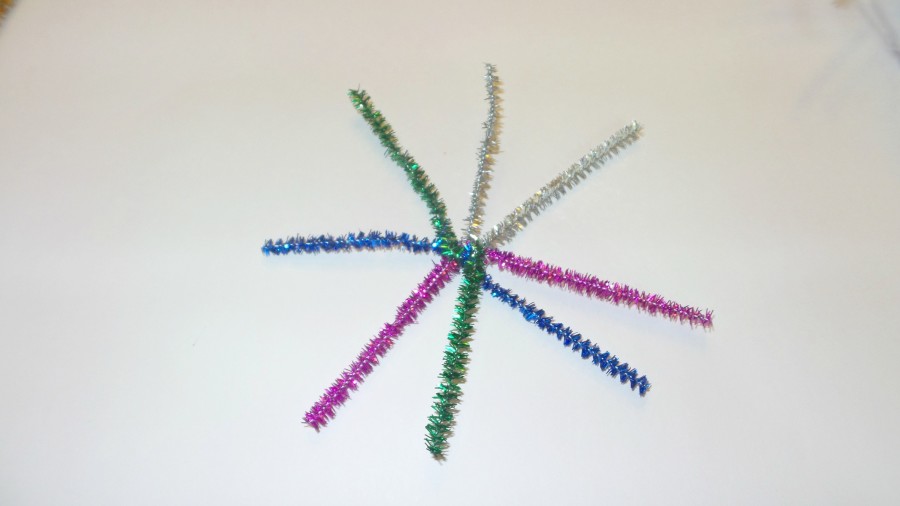 Finally, add a fifth pipe cleaner and pull the individual pipe cleaners out to create a three dimensional firework. Repeat this process until you've created several fireworks.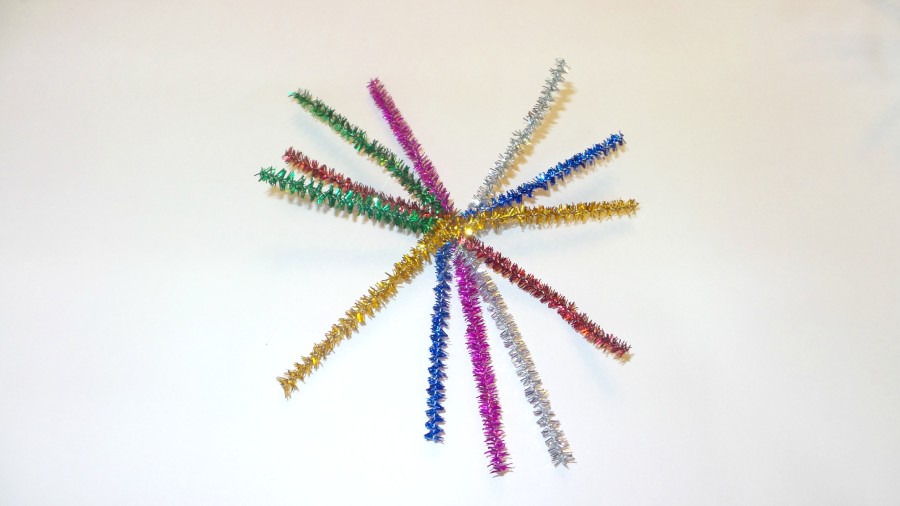 Take a piece of fishing wire and attach to the middle of each firework. Hang from a light fixture or any other high up surface in your home.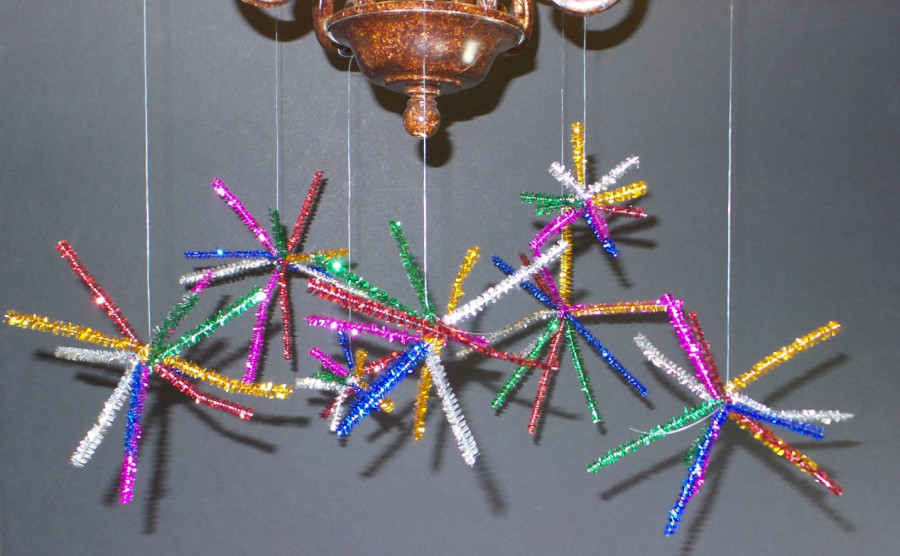 This 4th of July craft is so cool. Not only did my daughter have a blast creating her very own fireworks, she loves to look at them displayed around our home.
You can totally change the look of the fireworks by using different colored pipe cleaners. You could also make fuzzier looking fireworks by using thicker pipe cleaners.
We decided to add variety to our display by using pipe cleaners of varying lengths. By doing this, our fireworks range from small to large.
While these are not a substitution for actual fireworks, they are still an incredibly fun way to celebrate the 4th of July with your kids.
I hope you enjoy this fun 4th of July craft!