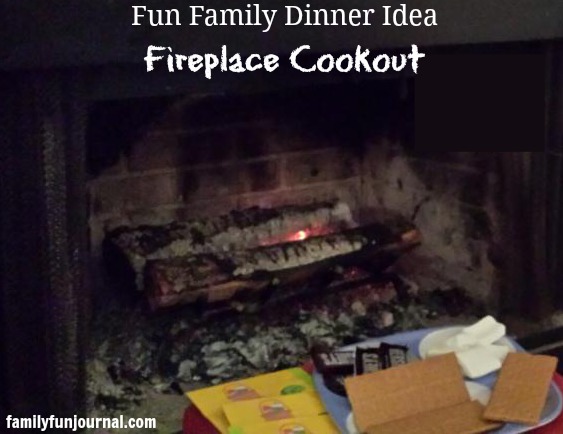 One of my all time favorite meals is cooked in the fireplace. I love to have a fireplace cookout. It is the ultimate in family fun. It is so exciting to have a cookout without leaving the comfort of your own living room.
I know it is spring. However, even in Texas, we are still having cold nights. I'm sure, if you are like me, you are still using your fireplace to stay warm.
What is a fireplace cookout?
It is simple: Cook food in your fireplace.
What can you cook? Well, pretty much anything you can prepare during a cookout.
I love to cook hot dogs and make s'mores. Because, let's be honest, the hot dogs are just a formality to get to the s'mores. Oh, how I love s'mores.
Anyway, your whole family will have a blast making and eating this meal.
I usually serve the hot dogs with some sort of salad and chips.
This dinner is simple and the clean up is minimal. Plus, your kids will think you are one awesome parent for cooking dinner in the fireplace.
Fireplace Cookout Instructions:
Ingredients:
Skewers
Hot dogs, buns and condiments
Chips
Marshmallows
Chocolate bars
Graham crackers
Instructions:
For this meal, you don't want a blazing fire or any type of flame. You just want the logs to be hot and producing heat.
Skewer the hot dogs.
Cook the hot dogs over the heat for 3-5 minutes until toasted on the outside.
After you've eaten the hot dogs, toast the marshmallows.
Cook the marshmallows for 1-2 minutes until toasted on the outside.
Make s'mores.
**Use caution when making this meal with children. Maintain extreme levels of supervision at all times.**
Here are two of my adorable nieces participating in a fireplace cookout.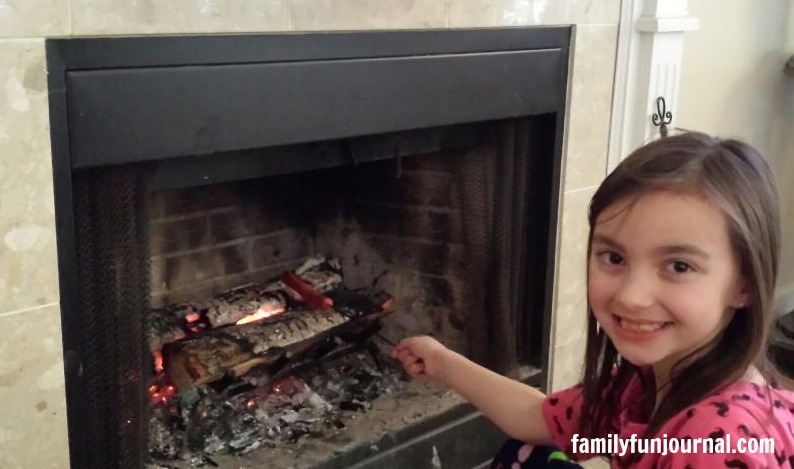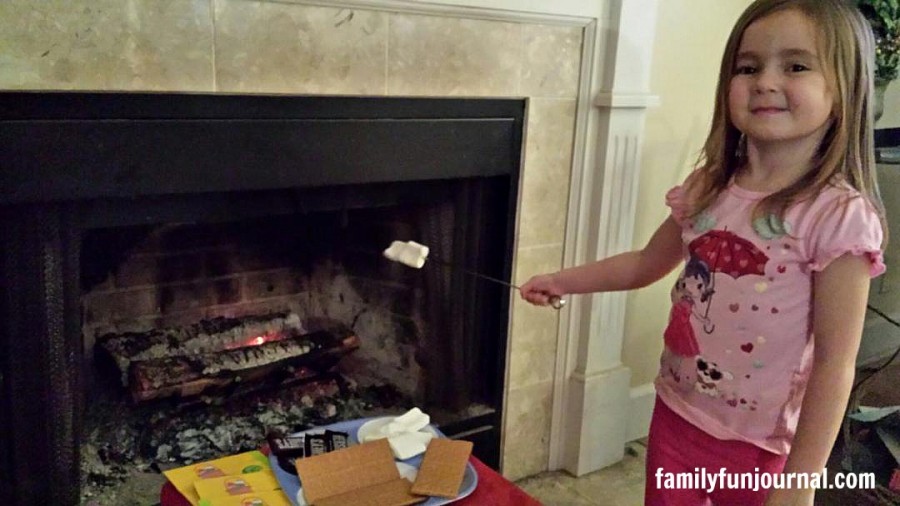 This fun family idea is a great way to add excitement to a weeknight meal. So, the next time you crank up the heat, think about enjoying a fireplace cookout.