As a National Geographic Insider, I received a shirt and gift cards to facilitate this review and giveaway. All thoughts and opinions are my own.
My daughter loves to show her own unique style. She enjoys wearing clothes that are comfortable and trendy. So, we were thrilled when Crazy 8 teamed up with National Geographic to create a super fun and adorable line of "Weird But True" shirts.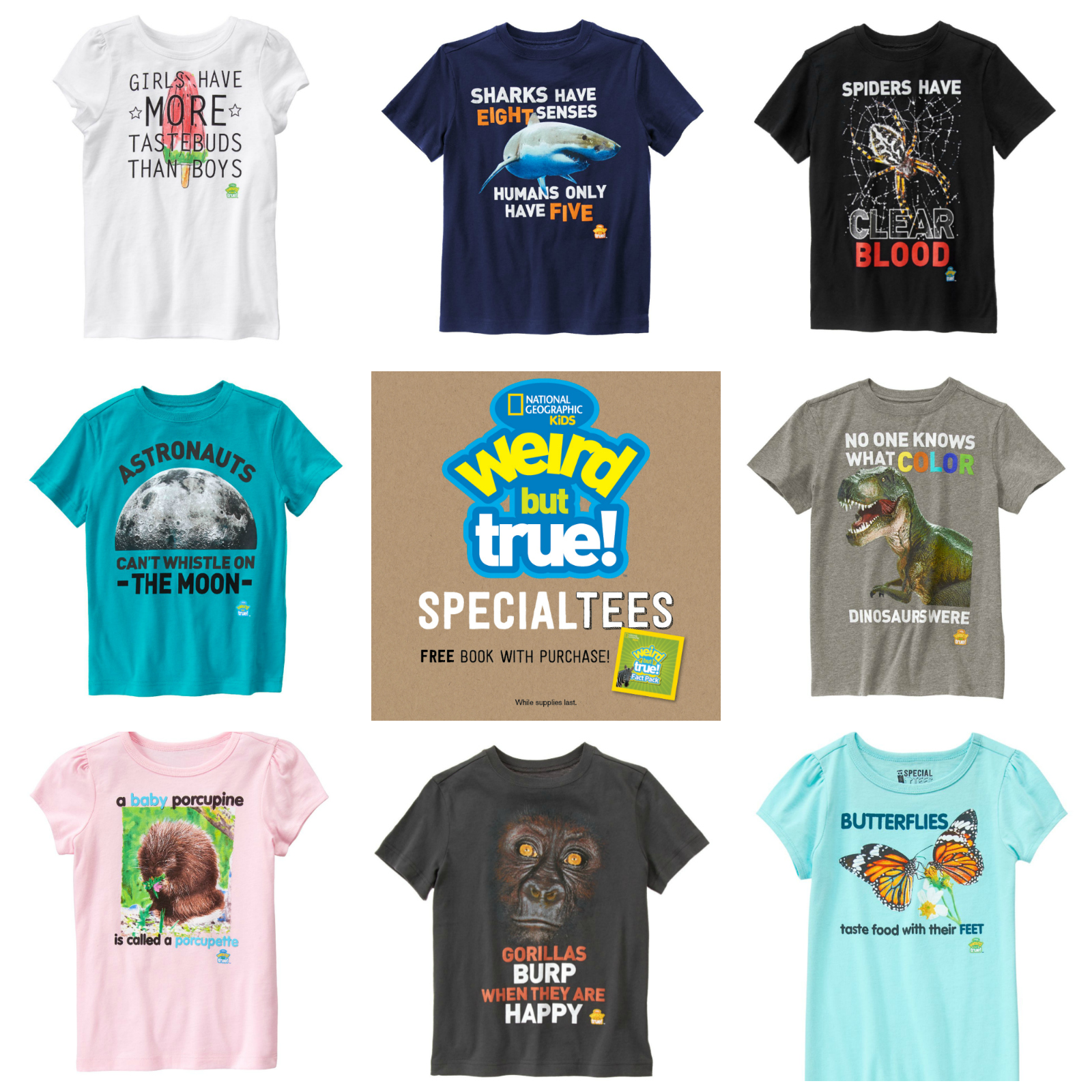 Crazy 8 is a children's brand that makes age-appropriate clothing geared toward ages 6 months to 14 years of age. They are committed to making shopping fun for children and parents by providing cool clothes at great prices.
Combine this innovative clothing line with the educational entertainment of National Geographic Kids, and you get one super amazing line of shirts.
National Geographic Kids is well known for its "Weird But True" facts. By providing interesting information in a kid-friendly way, this initiative is just another way National Geographic fosters a love of learning in children. With fun facts about everything ranging from animals to robots, your kids will be amazed and entertained.
The "Weird But True" shirts are geared toward ages 6-8. You can buy the shirts online at crazy8.com or in stores. If you choose to purchase one in the store, you will receive a "Weird But True" fact pack.
Since my daughter loves butterflies, we chose that themed shirt. During the school year, Courtney was thrilled when her kindergarten class raised two butterflies in their classroom. Now that it is summer, this shirt is a great way to foster her desire to learn about butterflies.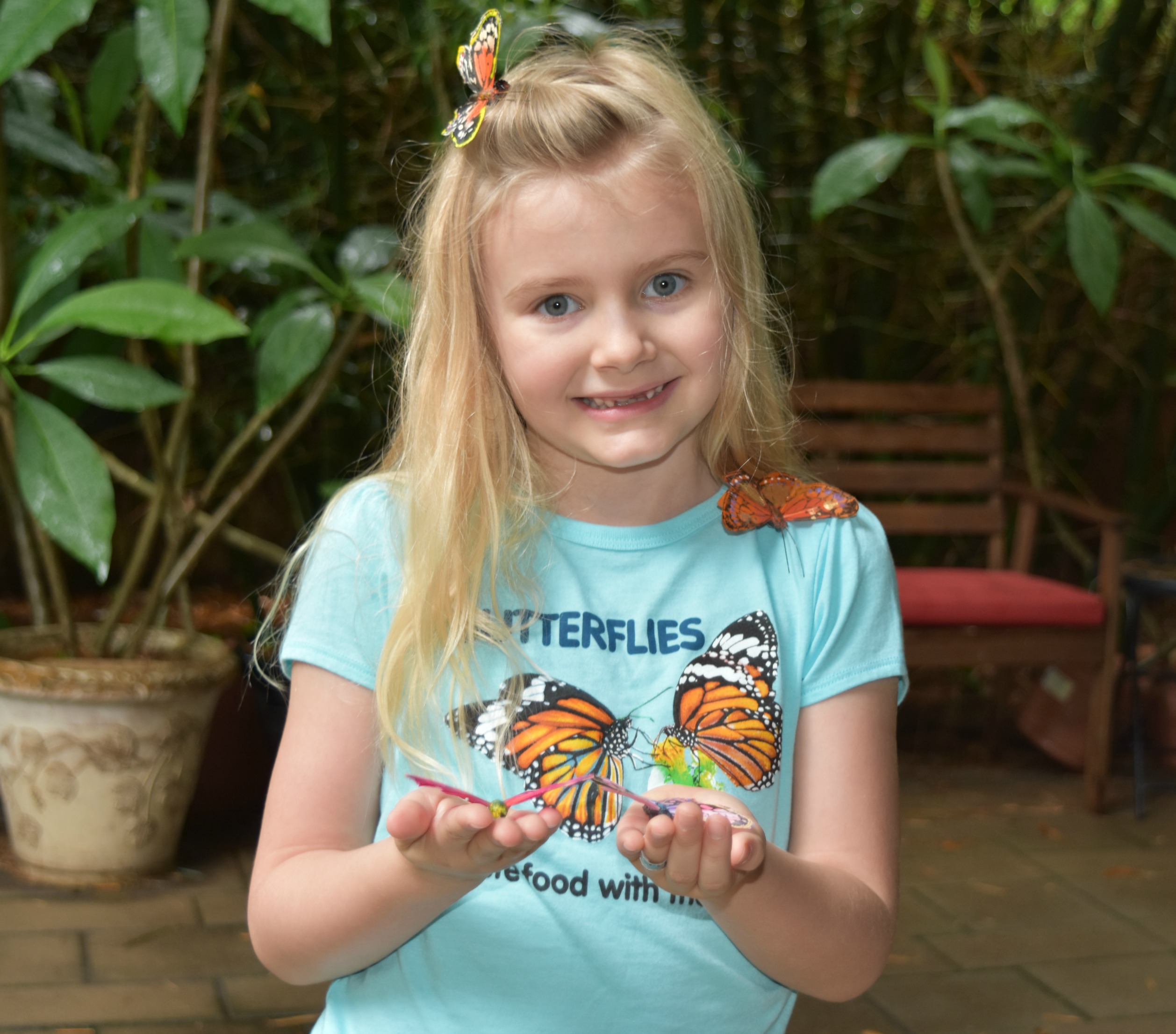 As a parent, I love Crazy 8. I'm a huge fan of Gymboree, which is in the same family of companies.
The clothing is affordable, comfortable and my daughter loves it. If she had her way, she would own every single shirt in the "Weird But True" line of clothing.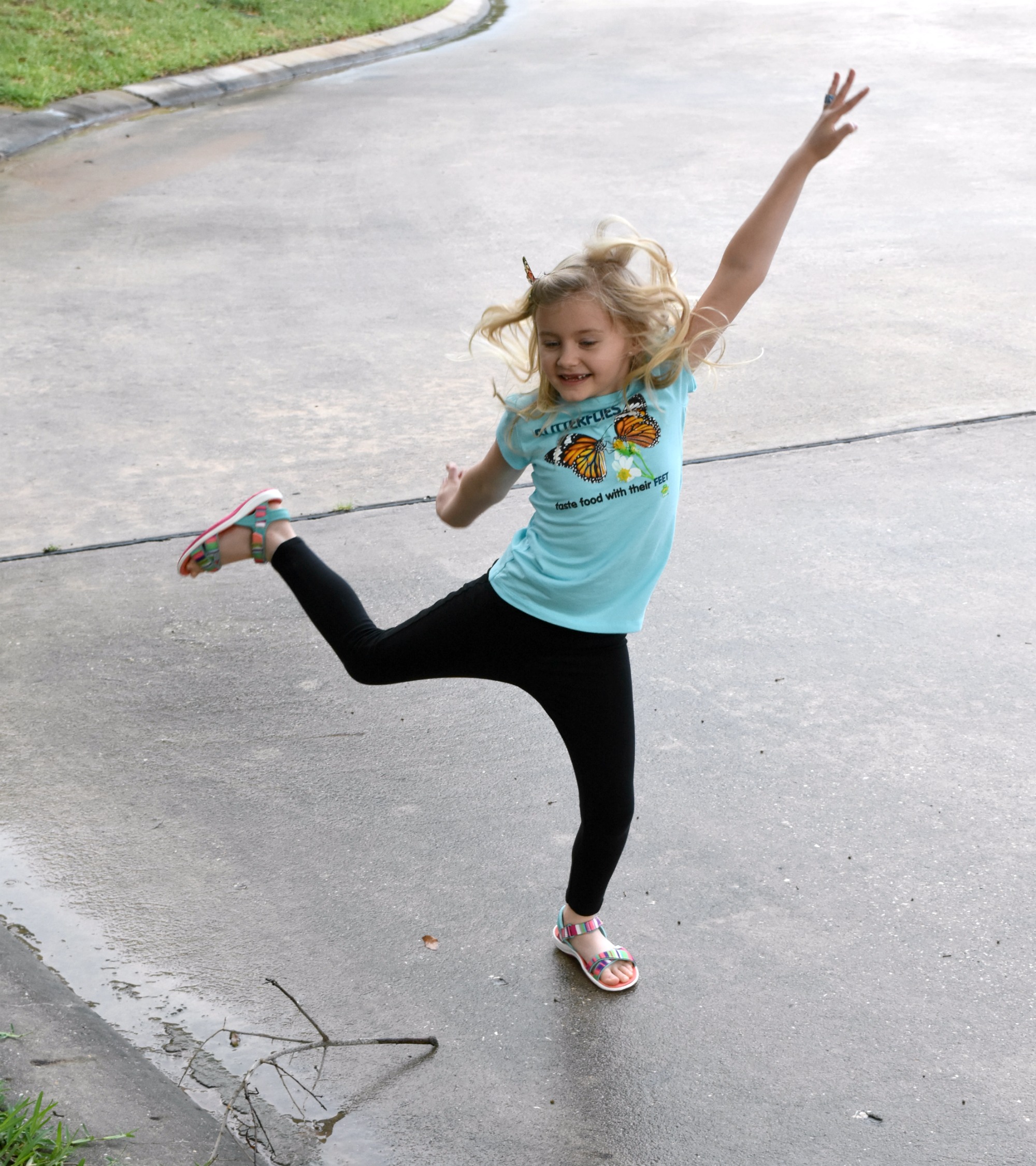 To find out more about this kid-friendly clothing line, visit Crazy 8.
Crazy 8 Giveaway
I'm thrilled to host a giveaway for a Crazy 8 gift card and "Weird But True" fact pack. See the rafflecopter below to enter.
Terms & Conditions
Family Fun Journal is hosting this giveaway on behalf of Crazy 8.
Facebook, Twitter, Instagram, YouTube and Pinterest in no way sponsor or endorse this giveaway.
By clicking the green "I did this!" buttons you are confirming that you completed these entries and give Family Fun Journal permission to contact you via email and to announce your win.
Void where prohibited or restricted by law. Must be at least 18 years of age to enter and have a U.S. mailing address.