I was provided with the opportunity to visit Moody Gardens. All thoughts and opinions are my own. 
Moody Gardens is a great family attraction. This Galveston Island location is full of entertainment and fun activities for your entire family.
As you head toward Galveston Island, it is hard to miss the unique architecture of Moody Gardens. This Texas landmark is housed inside three glass pyramids.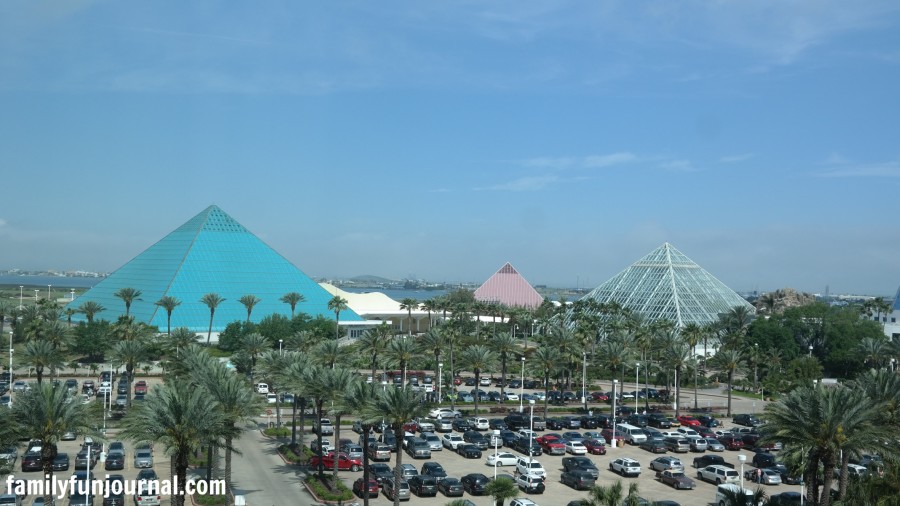 Moody Gardens Pyramids
The visitor's center is inside the pink pyramid. It is where you pick up your tickets and also features special exhibits and information.
The other two pyramids contain the rainforest and aquarium.
When you walk into the rainforest pyramid, you are immediately transported to a different world. You will be amazed by the features of this replica.
There is so much to see and do in this exhibit. As you walk down the path, you are surrounded by wildlife, butterflies and beautiful plants.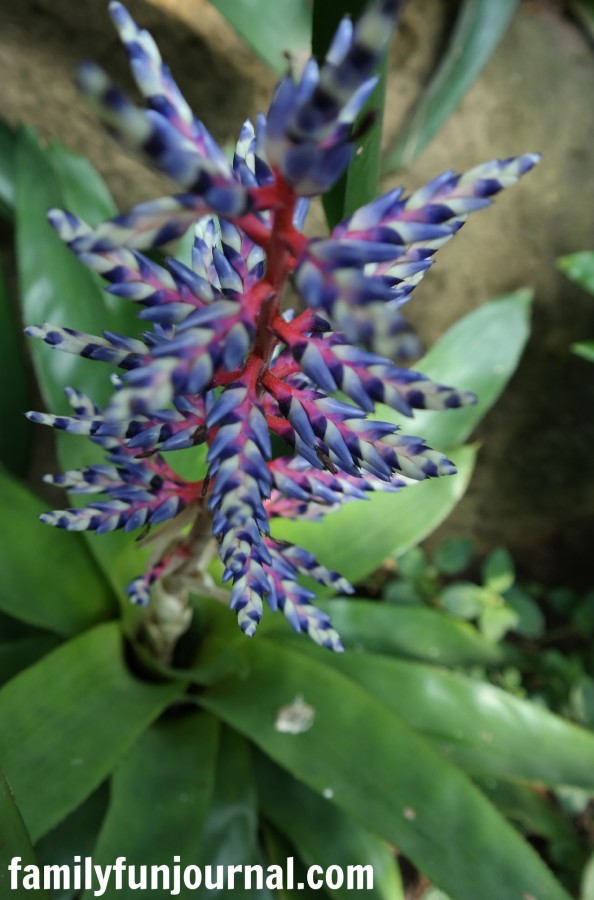 My daughter loved trying to talk to the parrots. They were hilarious.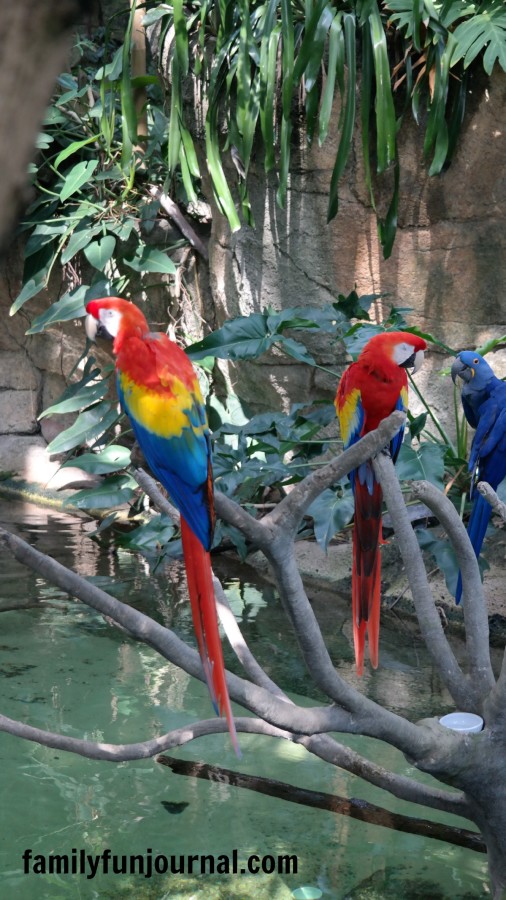 There is even a monkey that hangs out along the path. It was so neat to be able to observe this monkey in a tree right in front of us.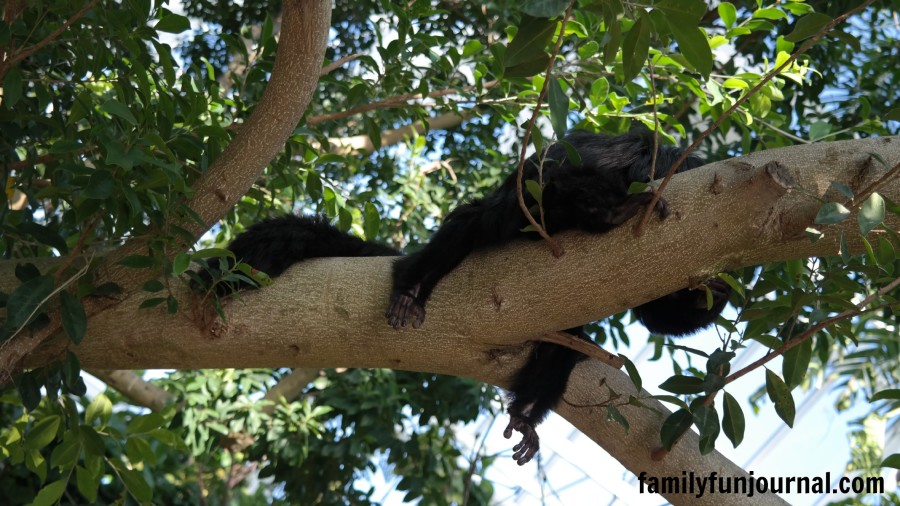 The Aquarium Pyramid features exhibits and amazing aquatic life. You can explore the ocean depths in the South Atlantic, North Pacific, South Pacific and Carribbean.
This pyramid houses a 1.5 million gallon aquarium that is full of interesting aquatic life like penguins, seals, sting rays, sharks, fish and more.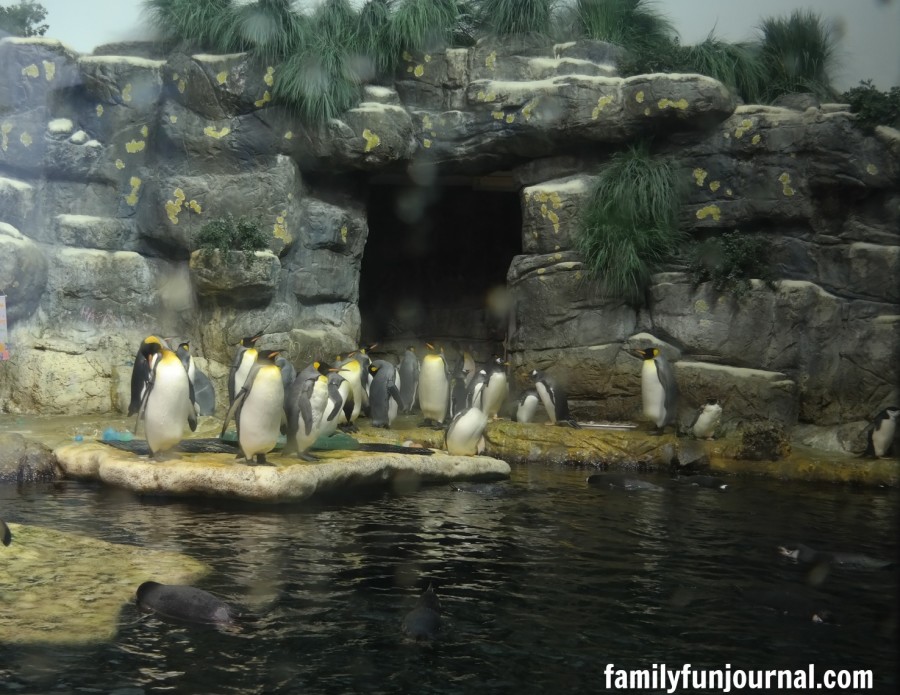 My favorite feature of this pyramid is the aquarium hallway. You literally get to walk underneath the aquarium. It is so cool! It feels like you are immersed in the ocean experience.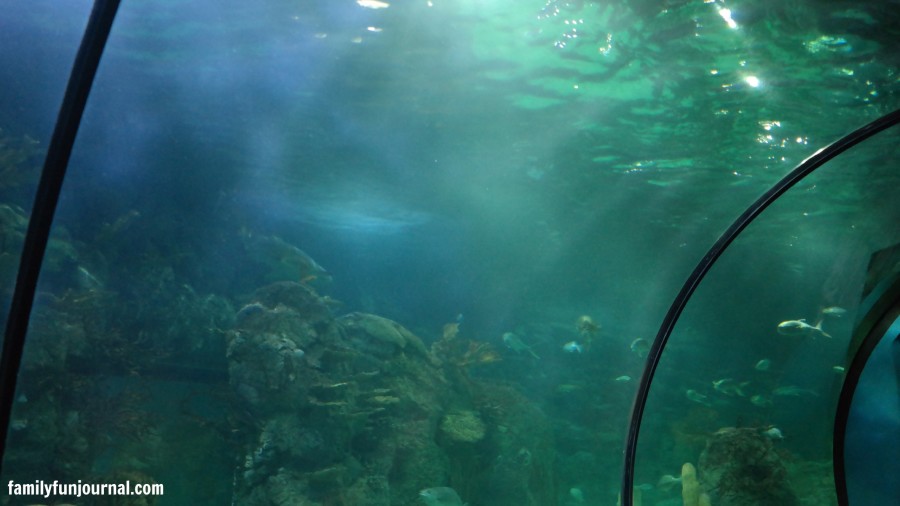 A great exhibit for kids is the interactive water feature. You can touch starfish and other aquatic life.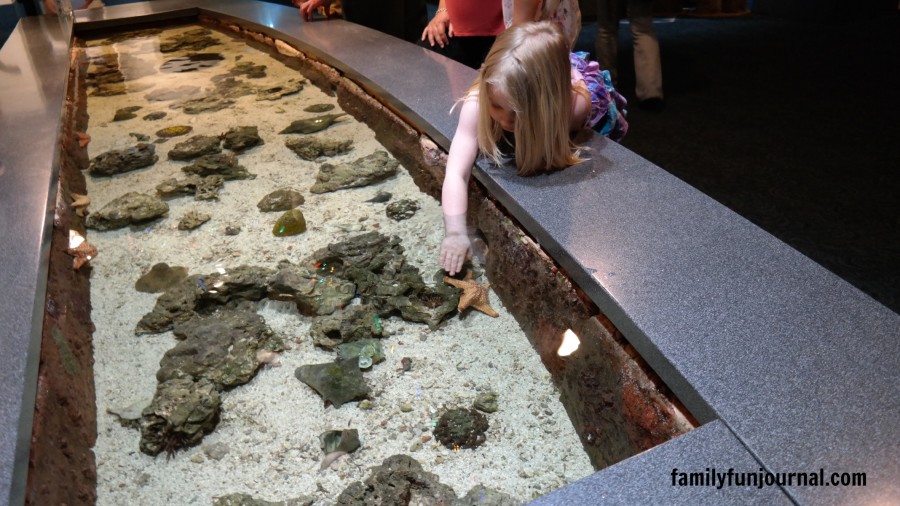 Special Effects Theaters
Moody Gardens has 3D and 4D special effects theaters. We absolutely loved the 4D Rio experience. It exceeded our expectations. Not only did this theater feature a 3D film, it was equipped with wind, seat sensors, leg ticklers, tropical scents, misters and even snow!
Colonel Paddlewheel Boat
The Colonel Paddlewheel Boat is a relaxing experience. It is a nice way to take a break from all of the walking! You can enjoy a relaxing tour around Galveston Bay on this replica of an 1800s paddlewheel boat. I loved that the seats on the boat were benches. The boat features a tour, music and even a snack bar.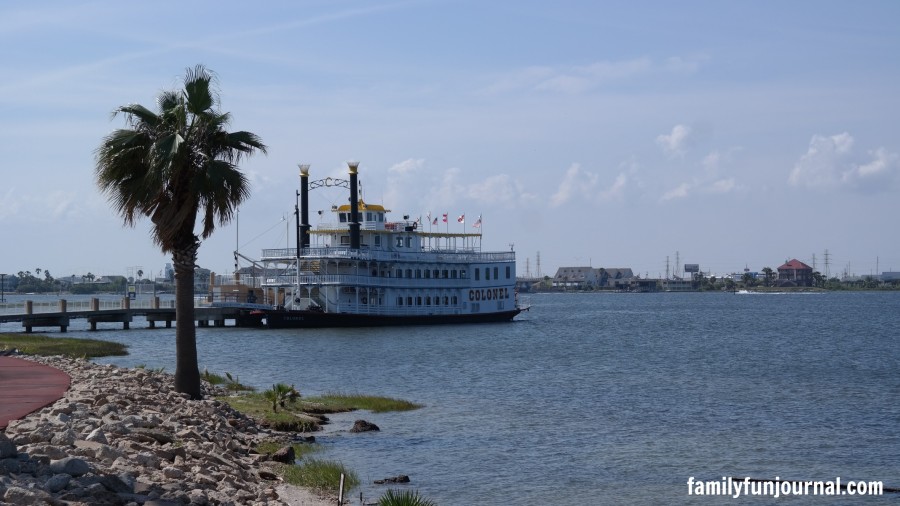 Moody Gardens Visitor Information
Moody Gardens is open every day of the year.
Hours: 10 a.m.-6 p.m. (last entry at 5:15 p.m.)
Summer Hours (June 7-Aug. 23): 10 a.m.-8 p.m. (last entry at 7:15)
For more information, visit Moody Gardens online.