I received this product to facilitate this review. All thoughts and opinions are my own. (This post contains affiliate links).
When I was younger, I loved using a View-Master. I remember the excitement of clicking the button and watching a new backlit photo come into view. It was such an innovative experience!
In our days of incredible technology, kids can do so much more with the View-Master. Plus, it is super educational!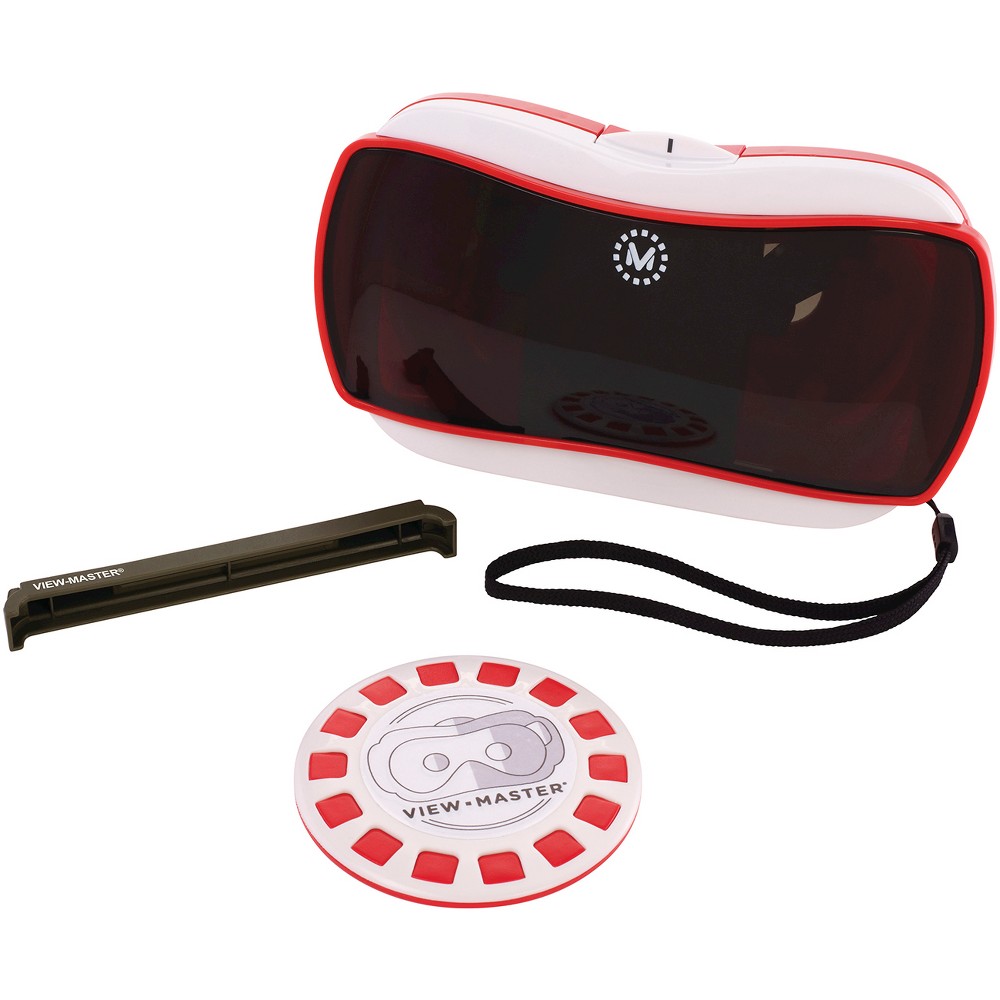 Since we are a tech-loving family, I was a little apprehensive. I worried that the View-Master would be yet another gadget my daughter would use for a few days and set aside. However, I was very pleasantly surprised!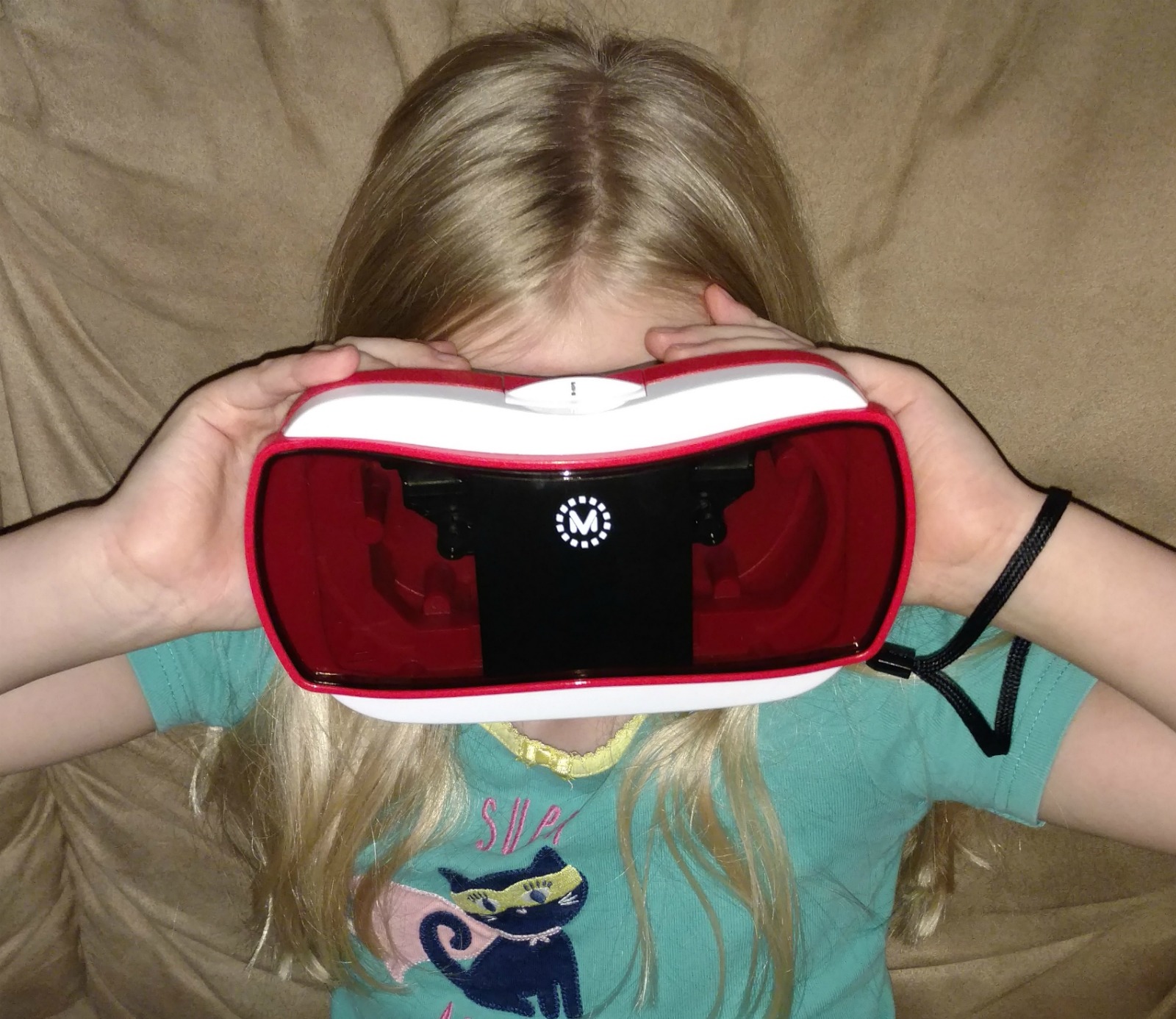 This amazing device provides a 360 degree immersive experience. When my daughter moves her head, the device allows her to really experience the world of dinosaurs. Not only can she get up close to these amazing creatures, she can interact with them. Plus, as you would expect from National Geographic, there are plenty of educational opportunities.
Not only is this my daughter's new favorite device, it has fostered her desire to learn more about dinosaurs! While she has always been a dinosaur fan, she is even more interested in asking questions and reading books to learn about her very favorite prehistoric creatures. I think this device is a great interactive learning tool.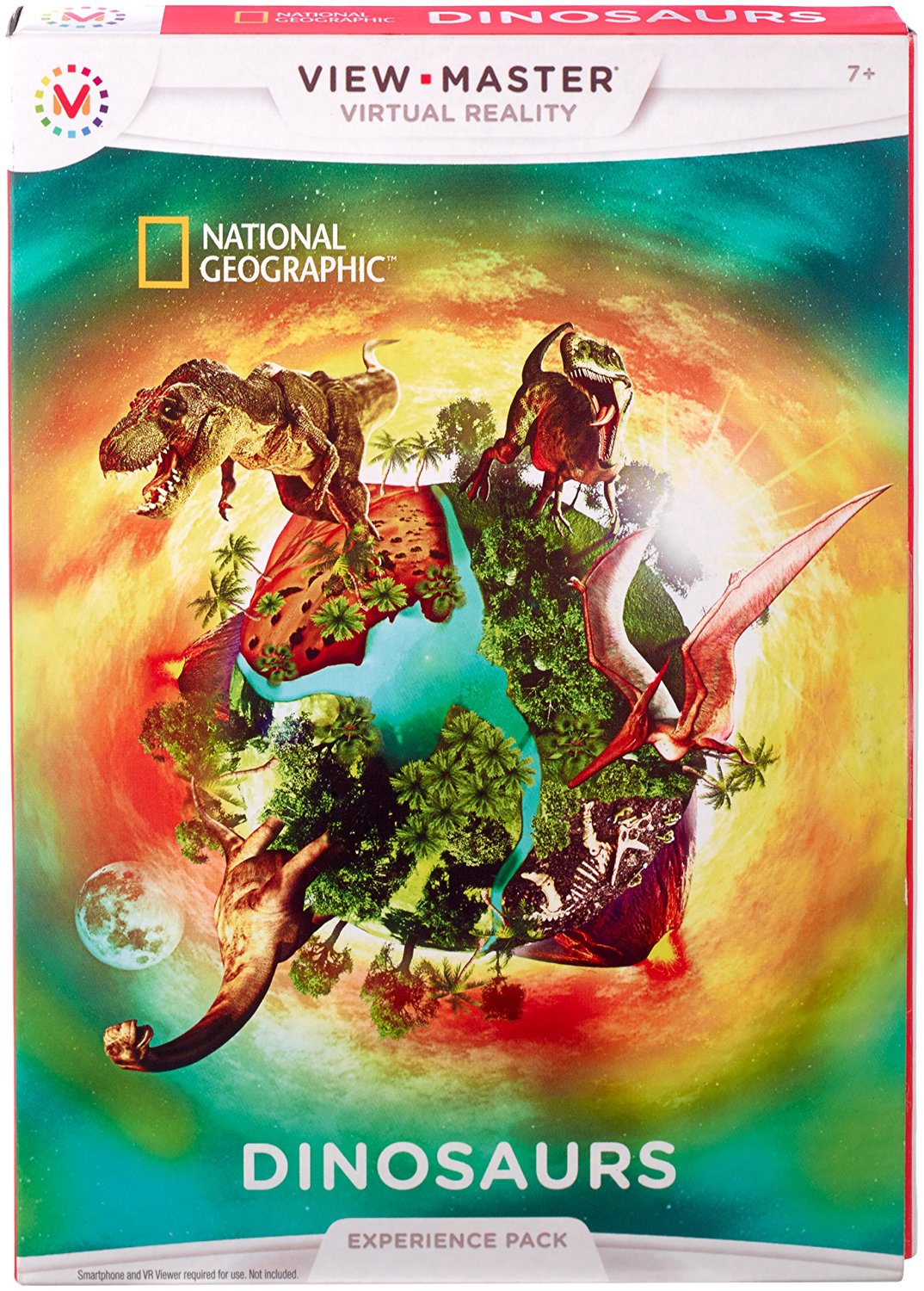 Here are the basics:
To interact with dinosaurs, you need three things. First, you need a View-Master device. Next, you need the National Geographic Dinosaurs Experience Pack. Finally, you need the free View-Master Destinations VR App for your compatible smartphone.
I will caution you, however, I set this up on my phone. Since my daughter loves it so much, I often find myself without a phone!
The packaging for the National Geographic Dinosaurs Experience Pack has all of the instructions you need to get started.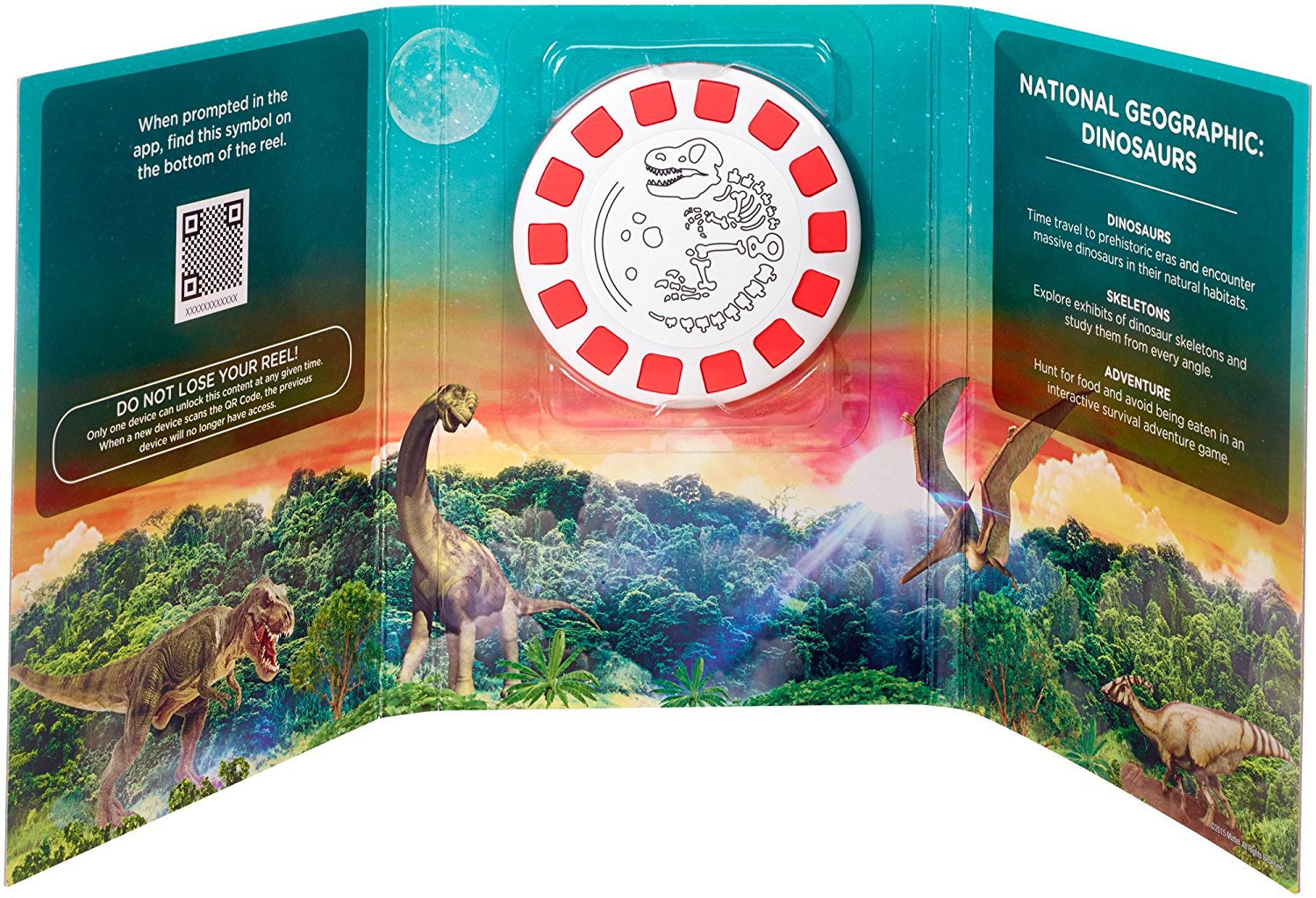 We are having so much fun with the View-Master! Thanks to National Geographic, this entertainment device is transformed into an educational experience.