Target sells awesome Elf on the Shelf pajamas! You can buy them in pink or red. I was so happy to see these amazing pajamas during my last shopping trip.
Like most kids, my daughter loves everything related to Elf on the Shelf.
She was so happy when they brought her Elf on the Shelf pajamas! She couldn't wait to wear them as soon as possible.
We left the pajamas on a hanger. We then stuck the elves on the hanger and hung them from a high up hook.
You may have noticed that one of our elves lost his hat. Don't worry, we reattached it with double stick tape.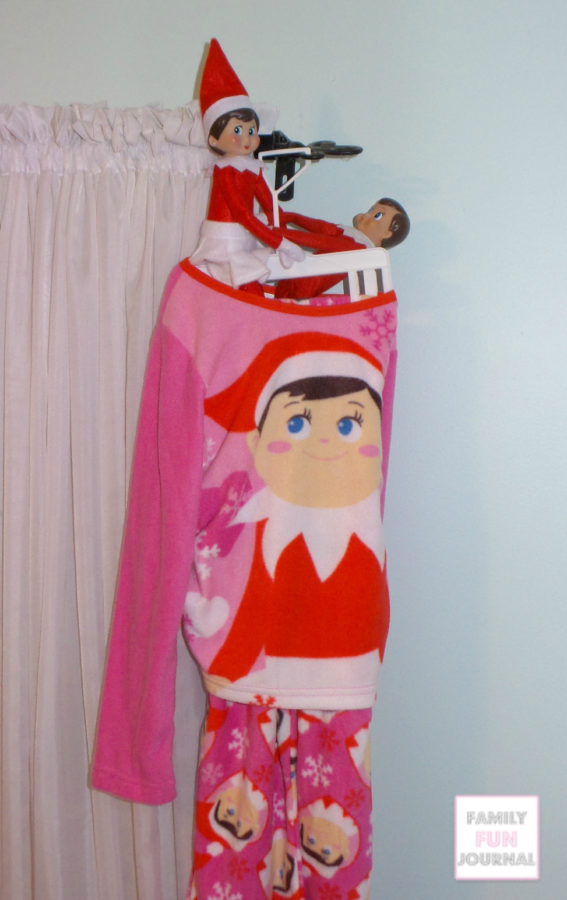 For more fun ideas, visit my Elf on the Shelf page.