I love kid-friendly craft projects. This one is a real winner. You can take your favorite loop cereal, like Froot Loops, and create edible jewelry. Isn't that pretty cool?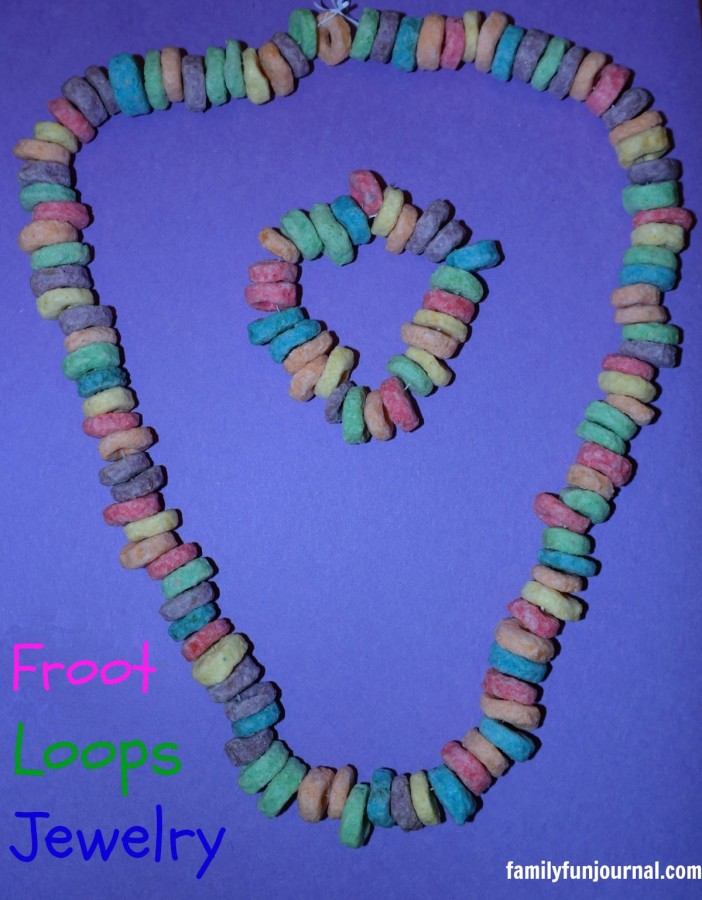 Why is this project so great?
You can eat it.
It uses your favorite cereal.
It is super easy.
You already have the required supplies in your home.
You can use this project as an opportunity to practice talking about colors.
I poured the cereal into a big bowl. I then let my daughter group the loops according to their colors. She practiced saying her colors each time she selected a loop. She had so much fun sorting the cereal and making her jewelry.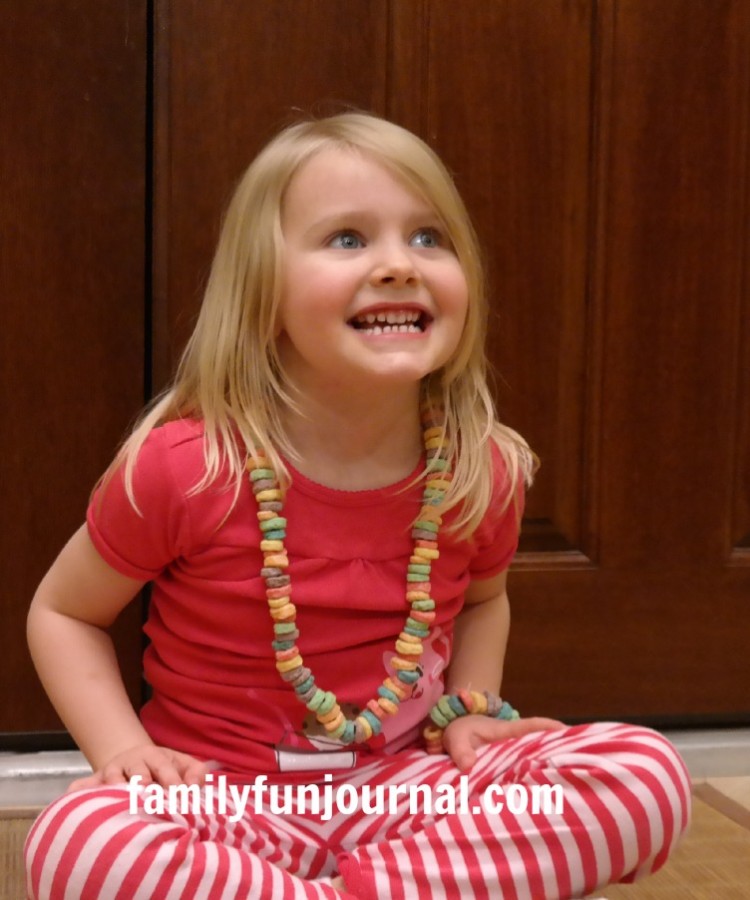 [print_this]
Edible Cereal Jewelry Project
Supplies:
Instructions:
Cut two pieces of dental floss to the desired bracelet and necklace length.
On one end of the dental floss, leaving about an inch of floss, tie a piece of cereal that will serve as an anchor for the rest of the cereal.
Slide the cereal onto each pieces of floss until you have filled the necklace and bracelet. Tie the two ends of each piece of floss together.
[/print_this]
I hope you have a blast making this edible cereal jewelry.