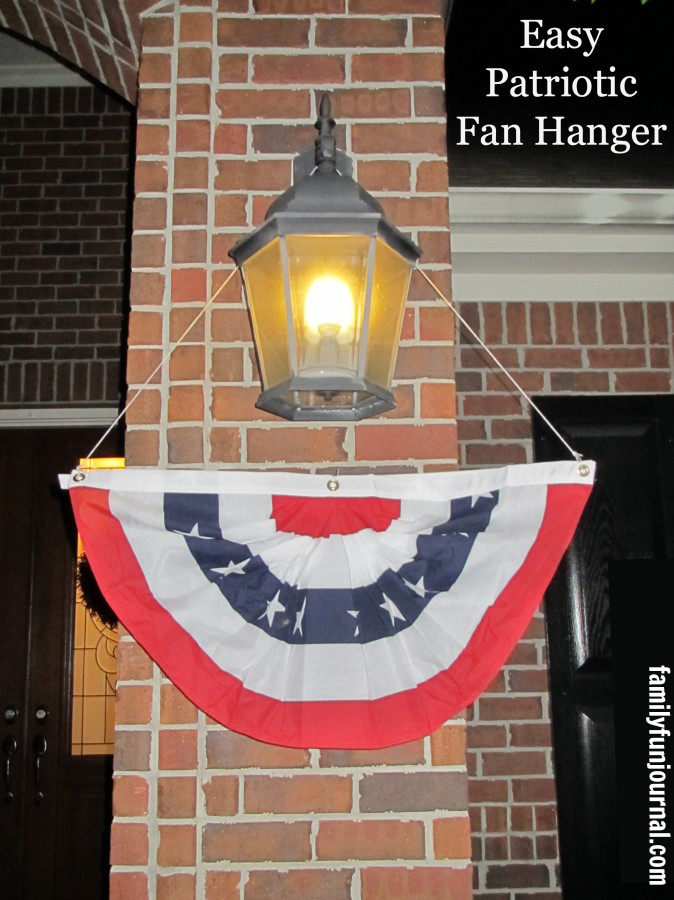 I love patriotic decorations. I've always wanted to hang flag fans around the outside of my house. However, I don't have anywhere to hang them. I decided to take the fan and make it into a hanger.
I purchased two fans, one for each of my large outdoor carriage lights. Here is how we made our fan hangers. I hope you have fun with this project!
Easy Patriotic Fan Hanger Tutorial
Required Tools:
Two 1.3×3 foot patriotic pleated fans
Scissors
Dremel (or drill)
Pliers
Pencil
Six zip ties
Two pieces of string
Two 1x2x3 pieces of wood
Instructions:
Step #1-Put the top of the fan on top of the piece of wood. Mark the holes with a pencil.
Step #2-Drill the holes. Thread a zip tie through each hole in the wood and fan.
Step #3-Pull the zip tie tight and cut off the extra with a pair of pliers.
Step #4-Tie a string to each end of the fan.
I hung mine from my carriage lights. Once you add the string, however, you could hang these anywhere.