This easy breakfast yogurt smoothie is a delicious and healthy way to start your day! Let your kids help you make this easy recipe in your kitchen.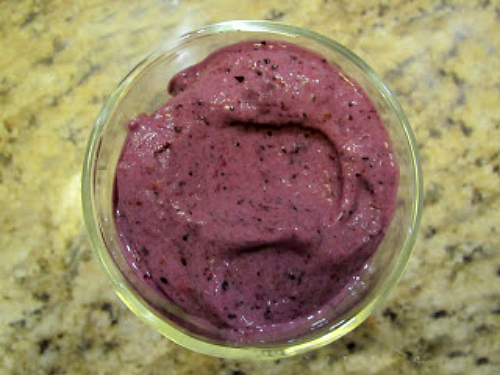 Most mornings, when I want to make a quick breakfast, I throw together a yogurt smoothie. My daughter and I both love them.
As a busy mom, I like to make things that my entire family likes to eat together. On school mornings, I want to make a quick and healthy breakfast that satisfies my entire family.
This easy breakfast yogurt smoothie is perfect for busy mornings.
Sure, you can always pour some milk over cereal. However, this is a nice change from the usual breakfast food choices.
You can adjust the recipe with the frozen fruit of your preference. My daughter helps me make these by putting all of the pre-measured ingredients into the blender.
If you want to make this very quickly, you can do a little prep work the night before. You can do this by having everything measured out and waiting in the freezer. Measure out the milk and yogurt and leave them in the refrigerator.
In the morning, quickly add your ingredients to the blender and you are ready to go.
Easy Breakfast Yogurt Smoothie
Easy Breakfast Yogurt Smoothie
This breakfast smoothie is delicious and full of healthy ingredients. Ingredients
Ingredients
½ cup frozen strawberries
½ cup frozen blueberries
½ cup frozen blackberries
1 banana
½ cup fat free vanilla greek yogurt
½ cup coconut milk (or regular milk)
1 tsp honey
Instructions
Blend all of the ingredients together.
If you prefer, you can add additional milk to thin out the smoothie.
This is a terrific healthy breakfast option. I love that it is full of amazing flavors and healthy ingredients. Not only does this smoothie taste great, it will give you energy throughout the morning. There is nothing better than drinking this healthy smoothie that is full of nutrient packed ingredients. Plus, it tastes good too!
After I make this smoothie, I  like to put it in an insulated travel cup. I like to do this because it stays frozen longer and I can easily take it with me.
I hope you enjoy this easy breakfast yogurt smoothie recipe.