This shop has been compensated by Collective Bias, Inc. and its advertiser. All opinions are mine alone. #InsideOutMovieNight #CollectiveBias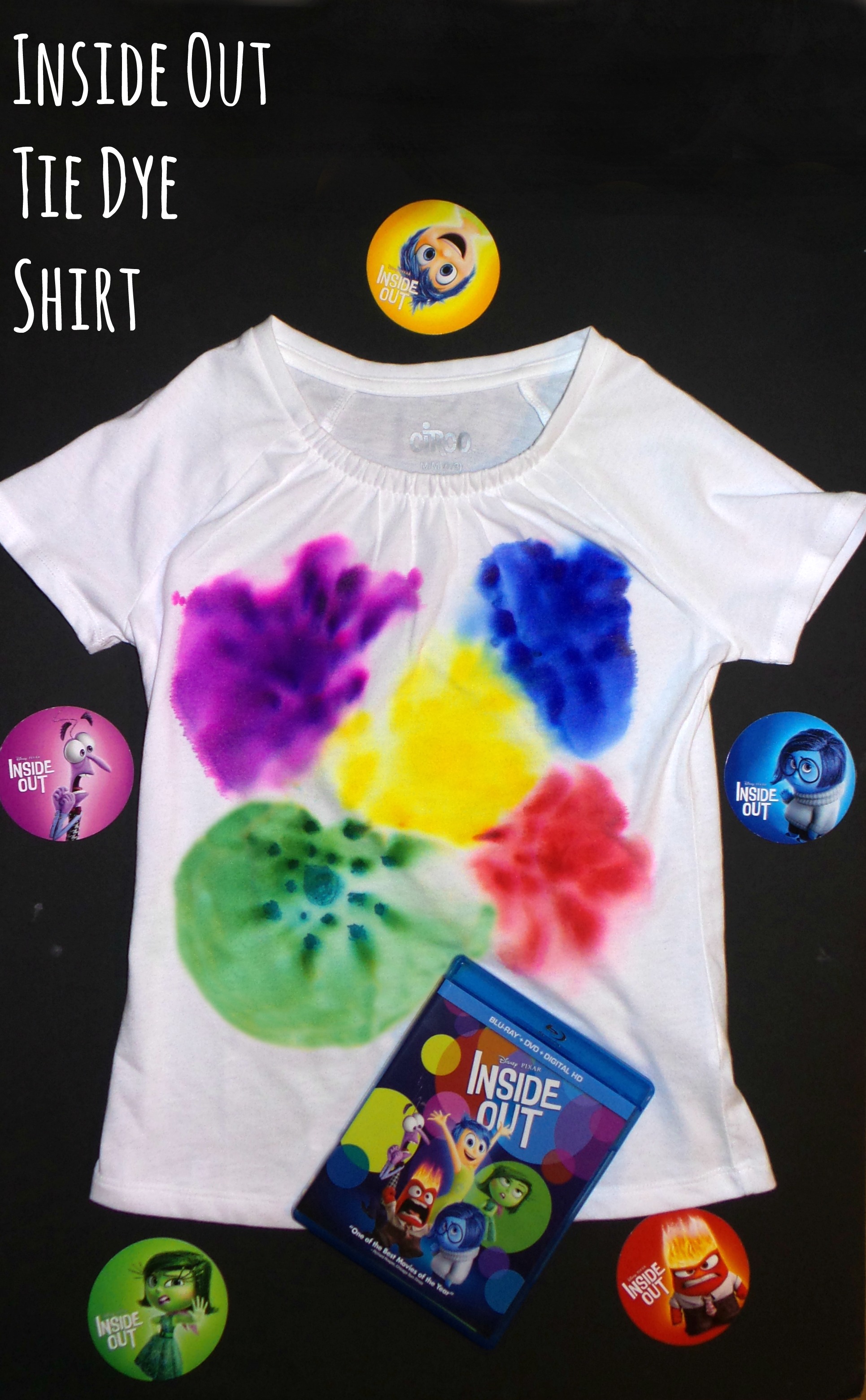 My family loves the movie Inside Out. Earlier this year, we had the amazing opportunity to see a working version of the film during the Disney Social Media Moms Celebration.
The film's producer, Jonas Rivera, told us about everything that went on behind the scenes. It was so amazing. After hearing from the producer, we knew the film would be something extra special.
My family could not wait to watch this movie again. We were thrilled when the Inside Out DVD became available at Target.
To create a fun family movie night, we decided to make an Inside Out themed tie dye shirts. Luckily, Target has everything I needed for my fun movie night and project.
During my shopping trip, I easily located the Inside Out display. Isn't it great?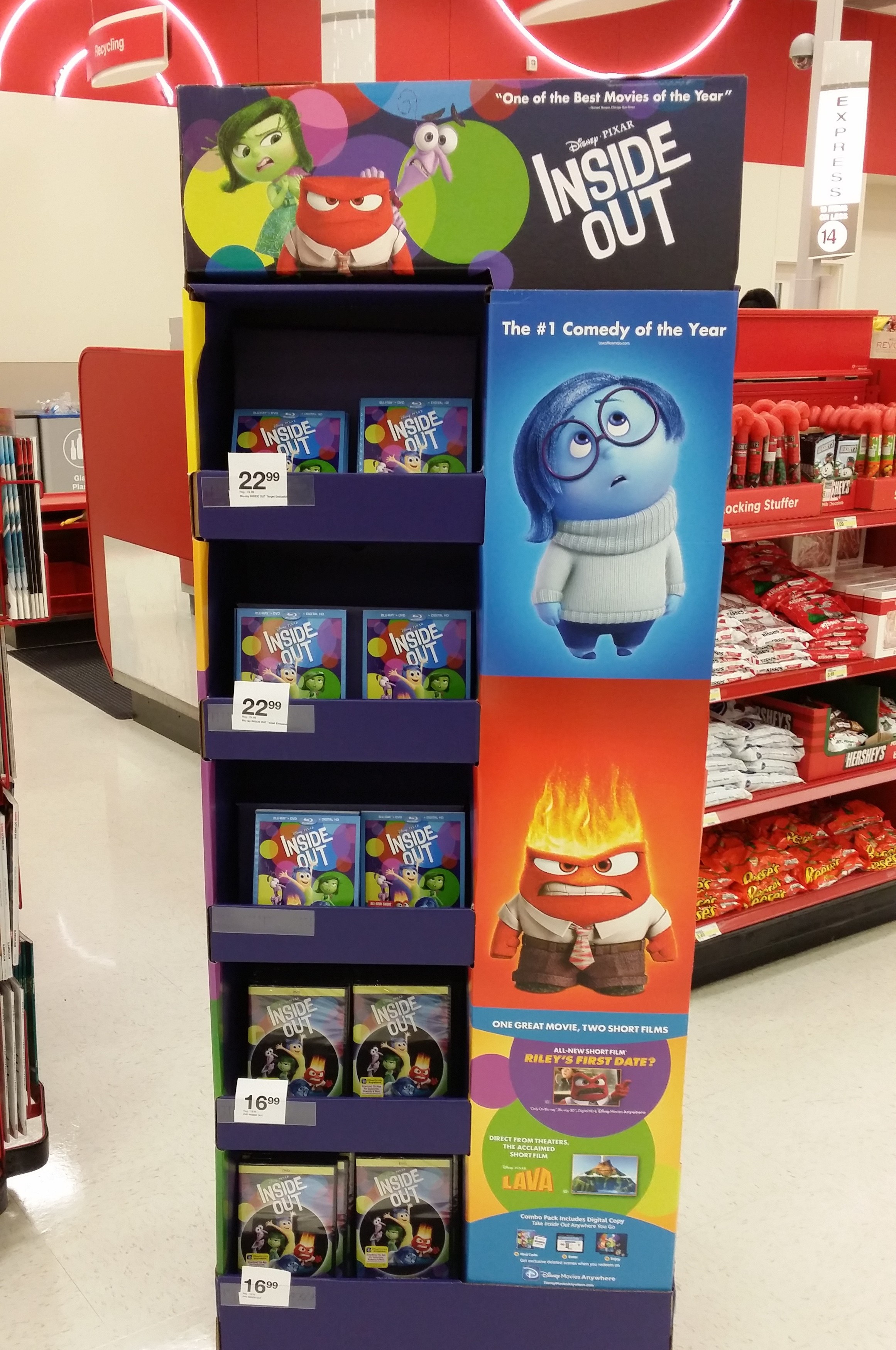 Not only do the DVD and Blu-Ray sets at Target feature the film, they also include 20 minutes of exclusive bonus content and deleted scenes. Let me tell you, the bonus material is fantastic. Look for the two shorts called "Riley's First Date and "Lava." Your family will love them.
I then went to the clothing section and picked up two Circo white t-shirts. Next, I went to the first aid aisle and picked up a bottle of up & up Isopropyl alcohol. Finally, I went to the school and office supply section and picked up a package of up & up permanent markers.
Since I needed snacks, I also picked up popcorn and candy. Because I shop at Target, I love that I can find everything on my list in one convenient location.
Once we arrived home, we headed outside to work on our fun shirts. We decided to use the color of each character for our tie dye shirts.
DIY Inside Out Tie Dye Shirt
Supplies: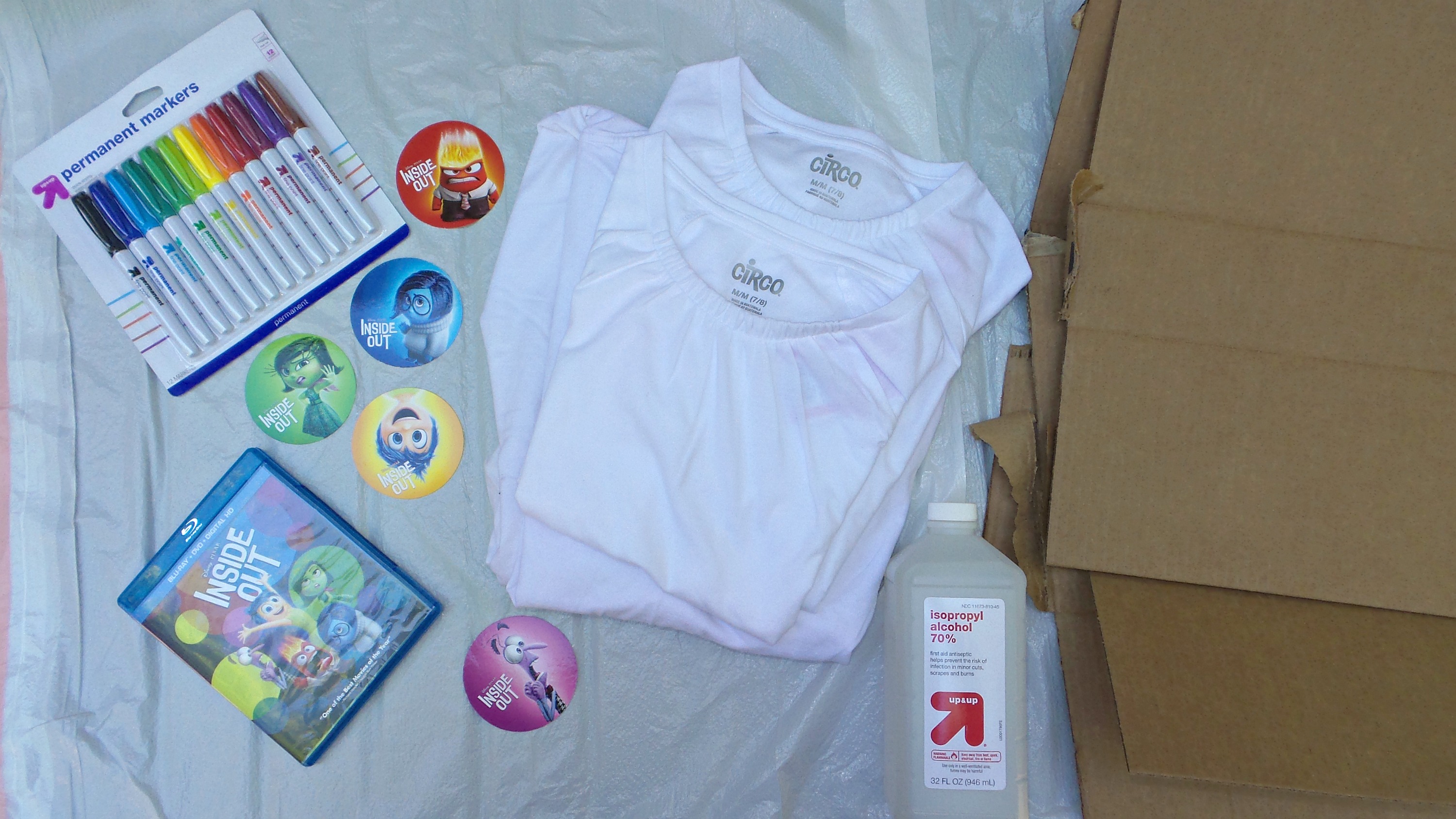 Red, blue, green, yellow and purple permanent markers
White t-shirt
Isopropyl alcohol
Cardboard
Trash bags
Straw or eye dropper
Iron
Old towel or shirt
Instructions:
Line your work surface with the garbage bags.
Insert a piece of cardboard inside the shirt.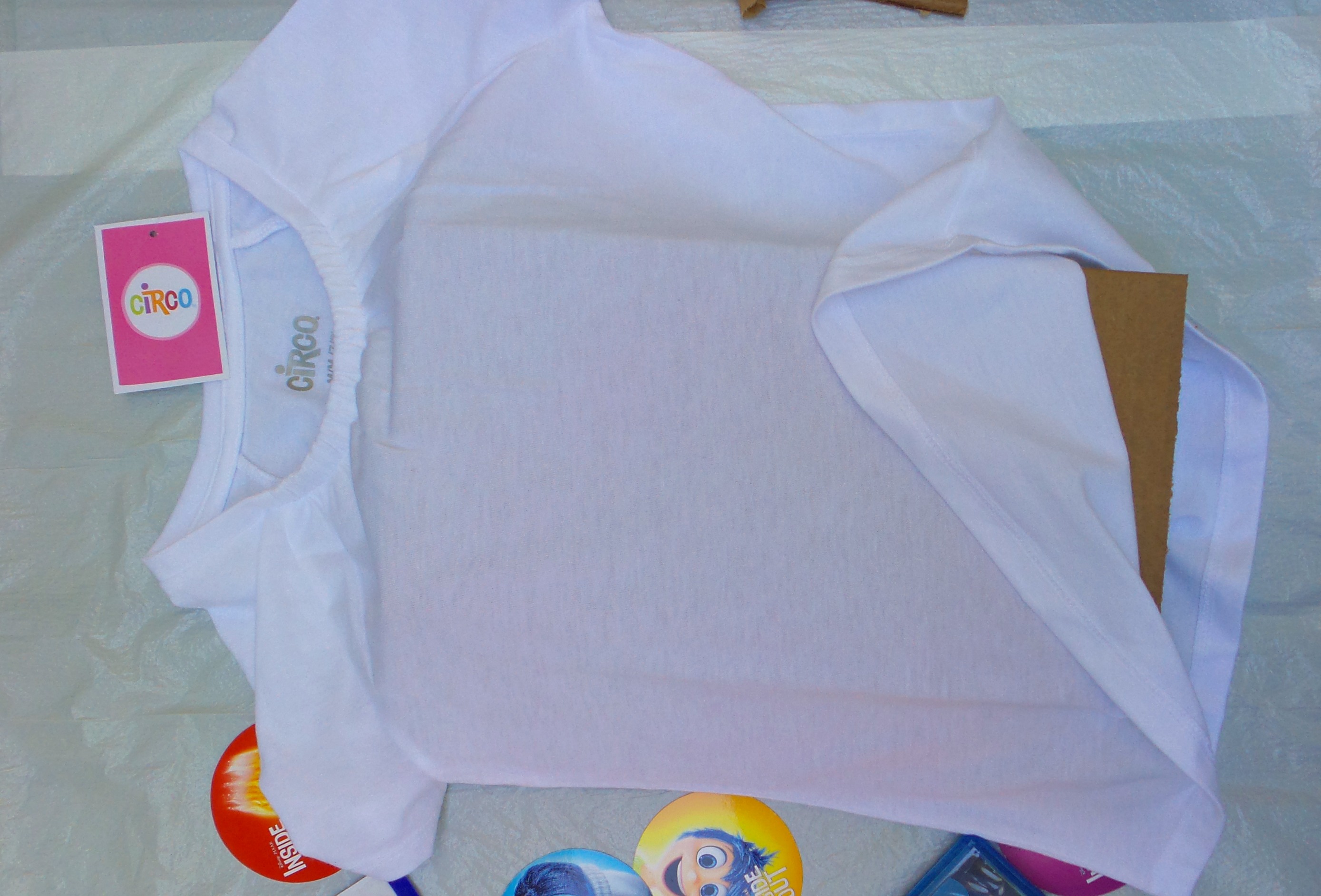 Use one marker to make a large circle representing a character. We started with purple for Fear.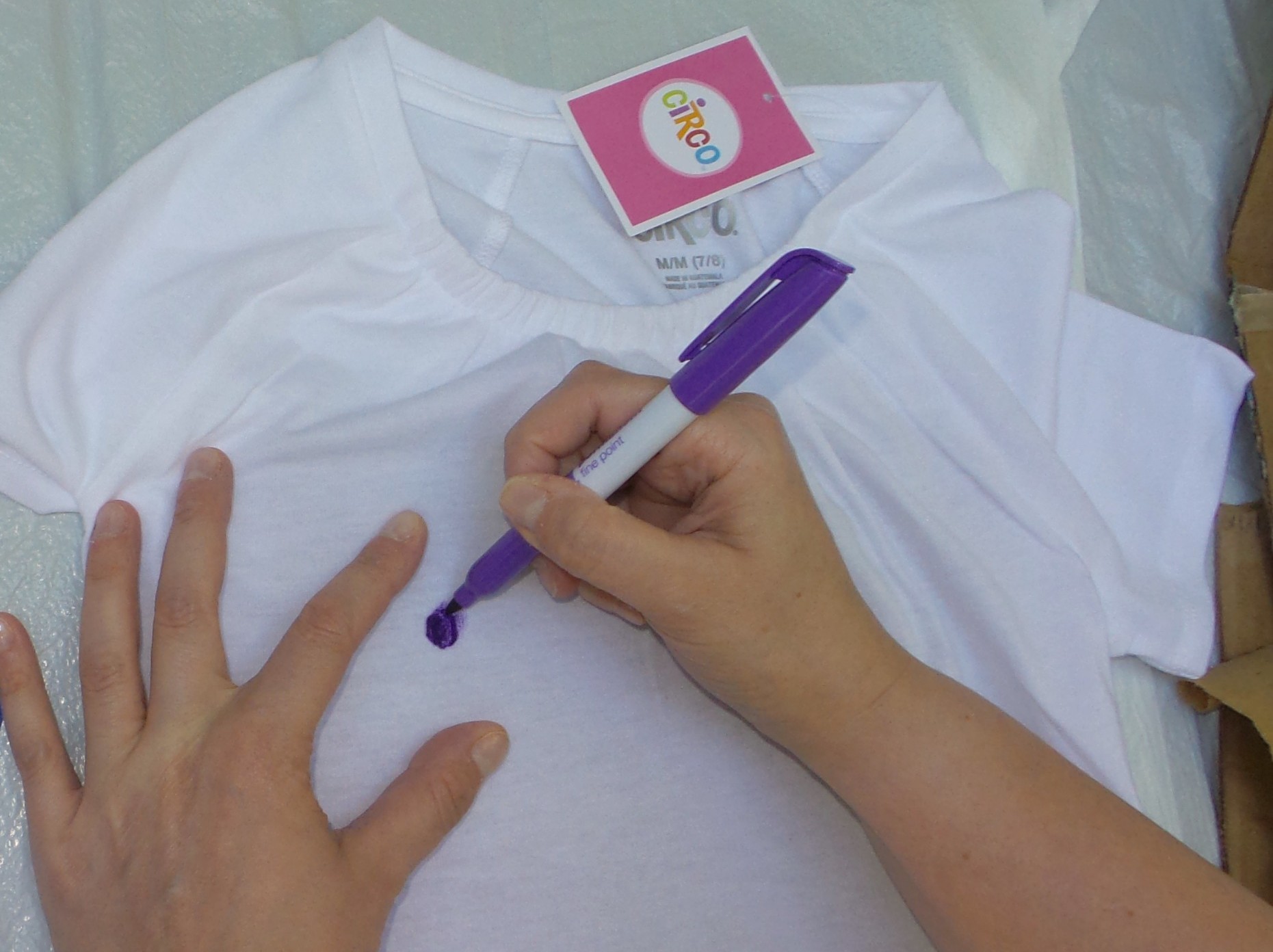 Surround the main circle with small circles of the same color.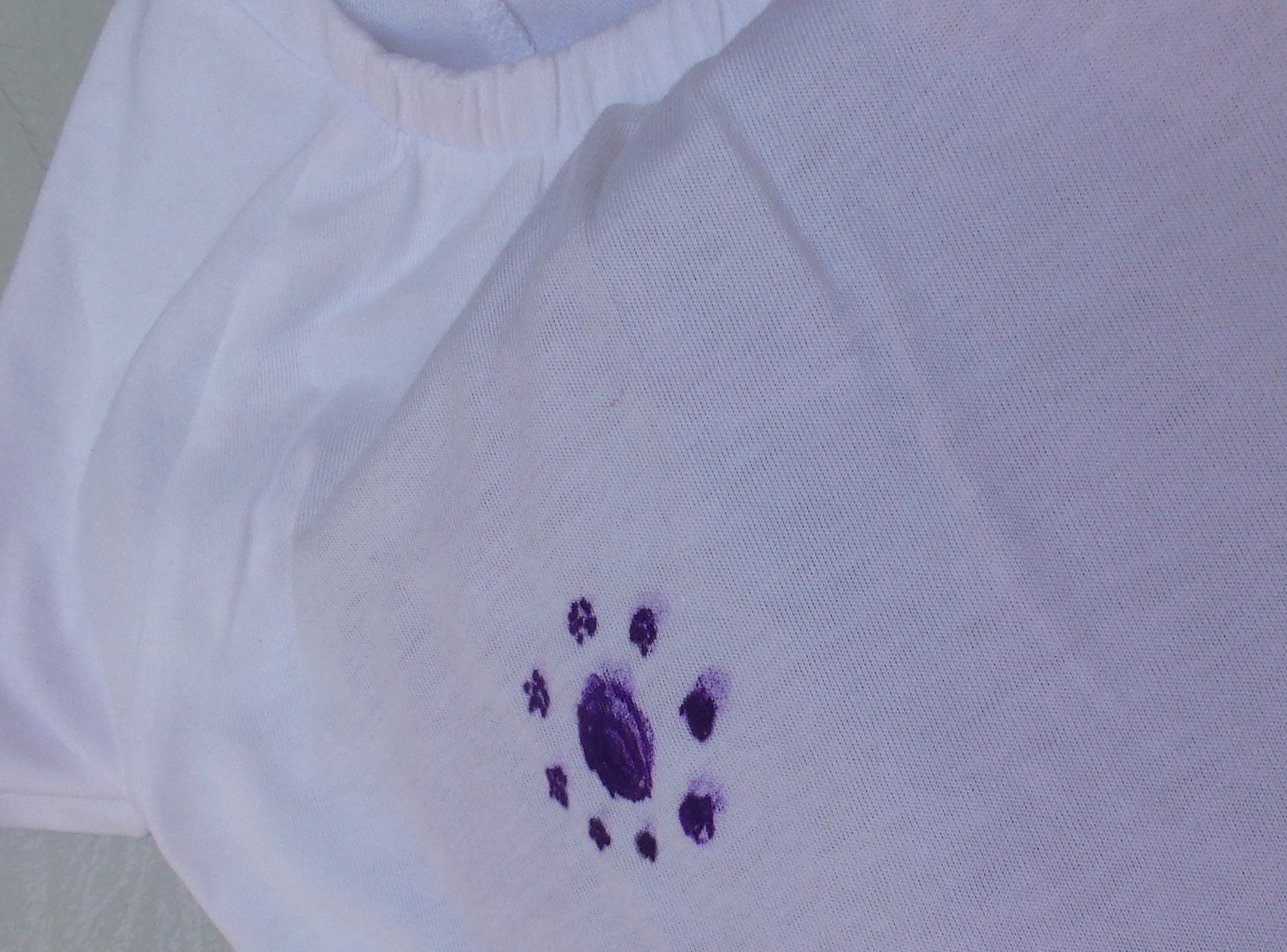 Repeat for all of the colors/characters.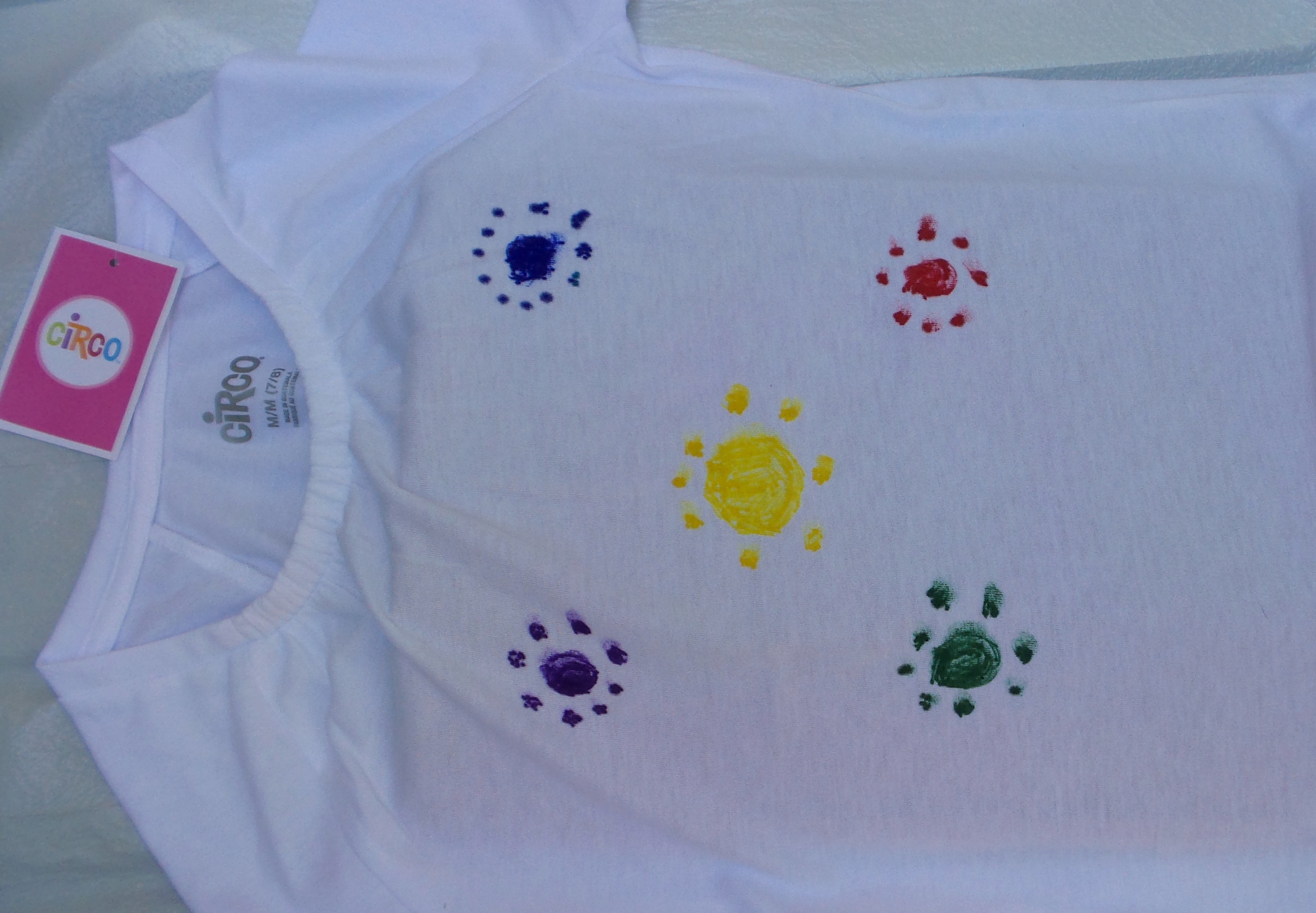 Go around the shirt and add another ring of dots around each section.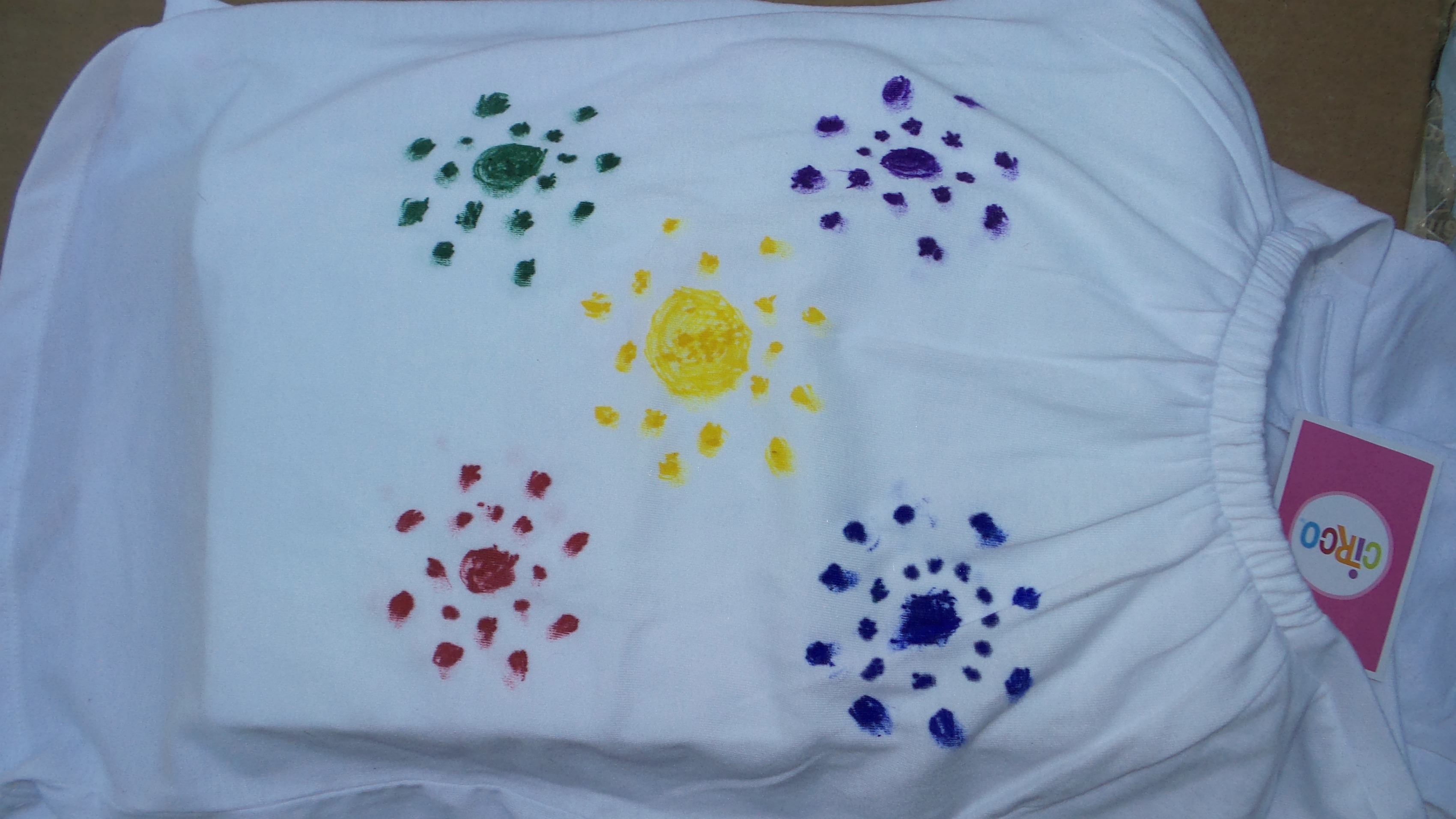 Use the straw or dropper to drip alcohol over each center circle. You want it to spread to out to the smaller circles.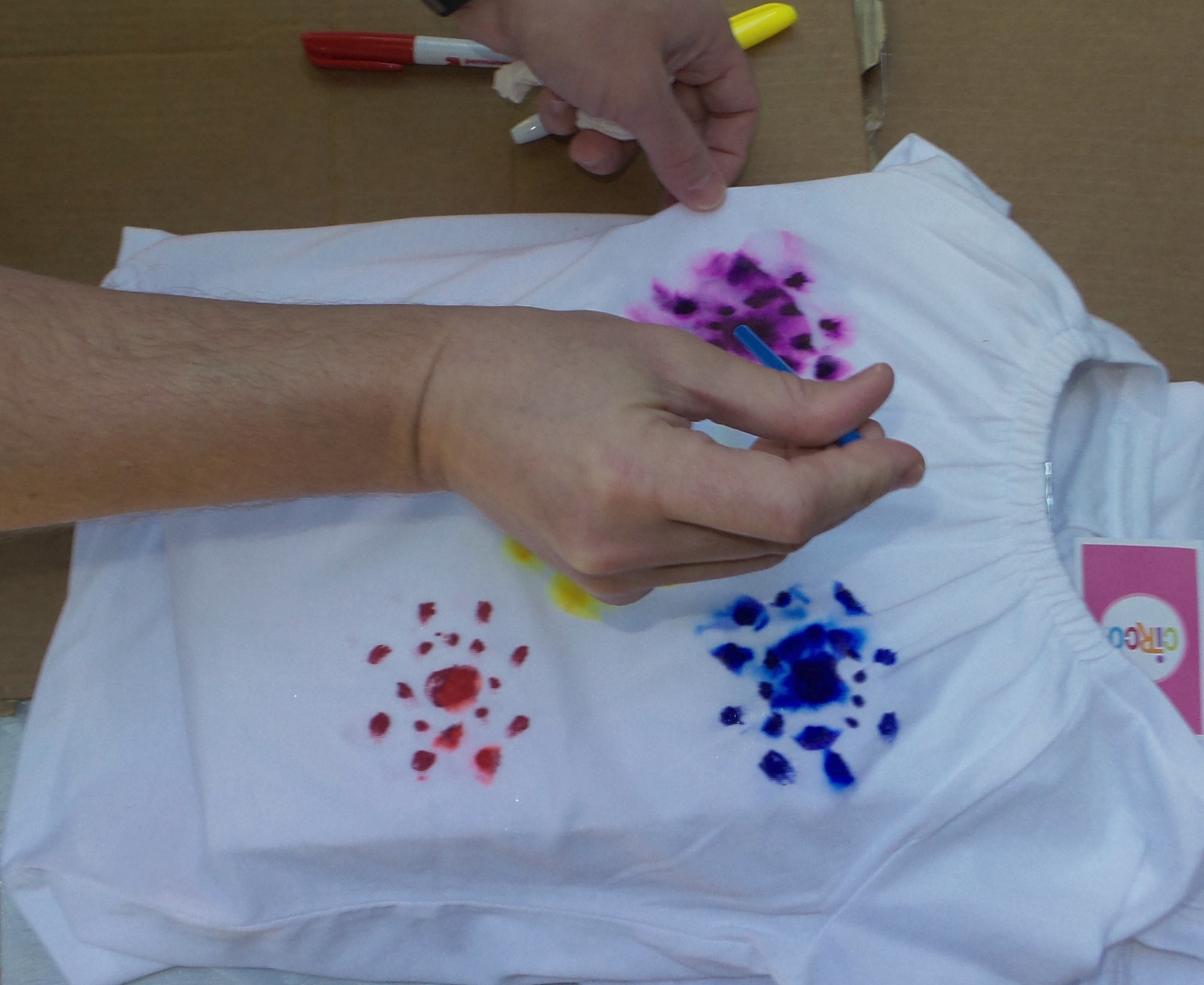 Repeat until the entire shirt has a tie dye appearance.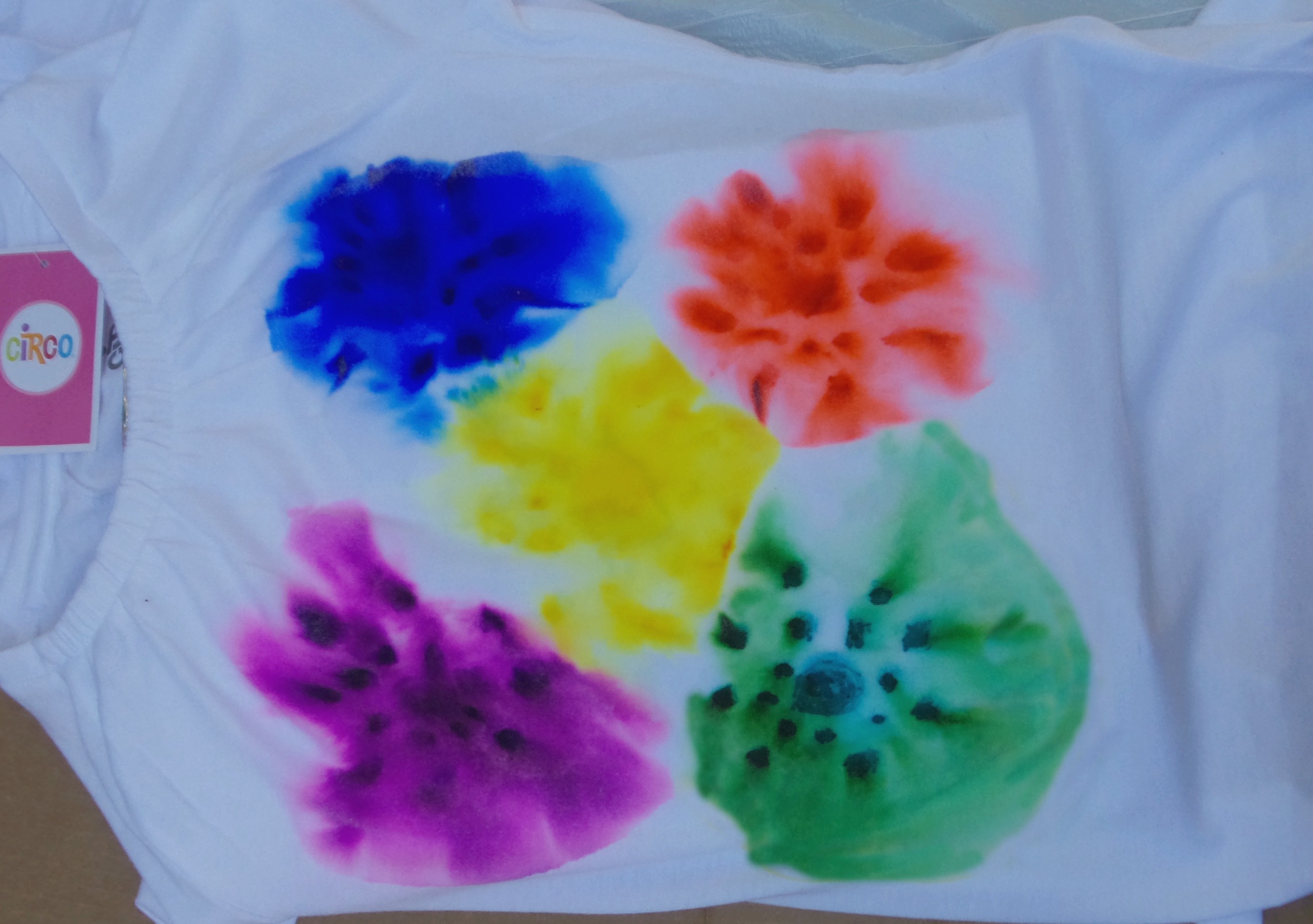 Allow the shirt to dry outside for several hours.
Once dry, place an old shirt or towel on top of the shirt.
Use a hot iron to go over the front of the shirt for five minutes.
Since my daughter loves Joy, we decided to put the color yellow in the middle. She loves her new Inside Out tie dye shirt.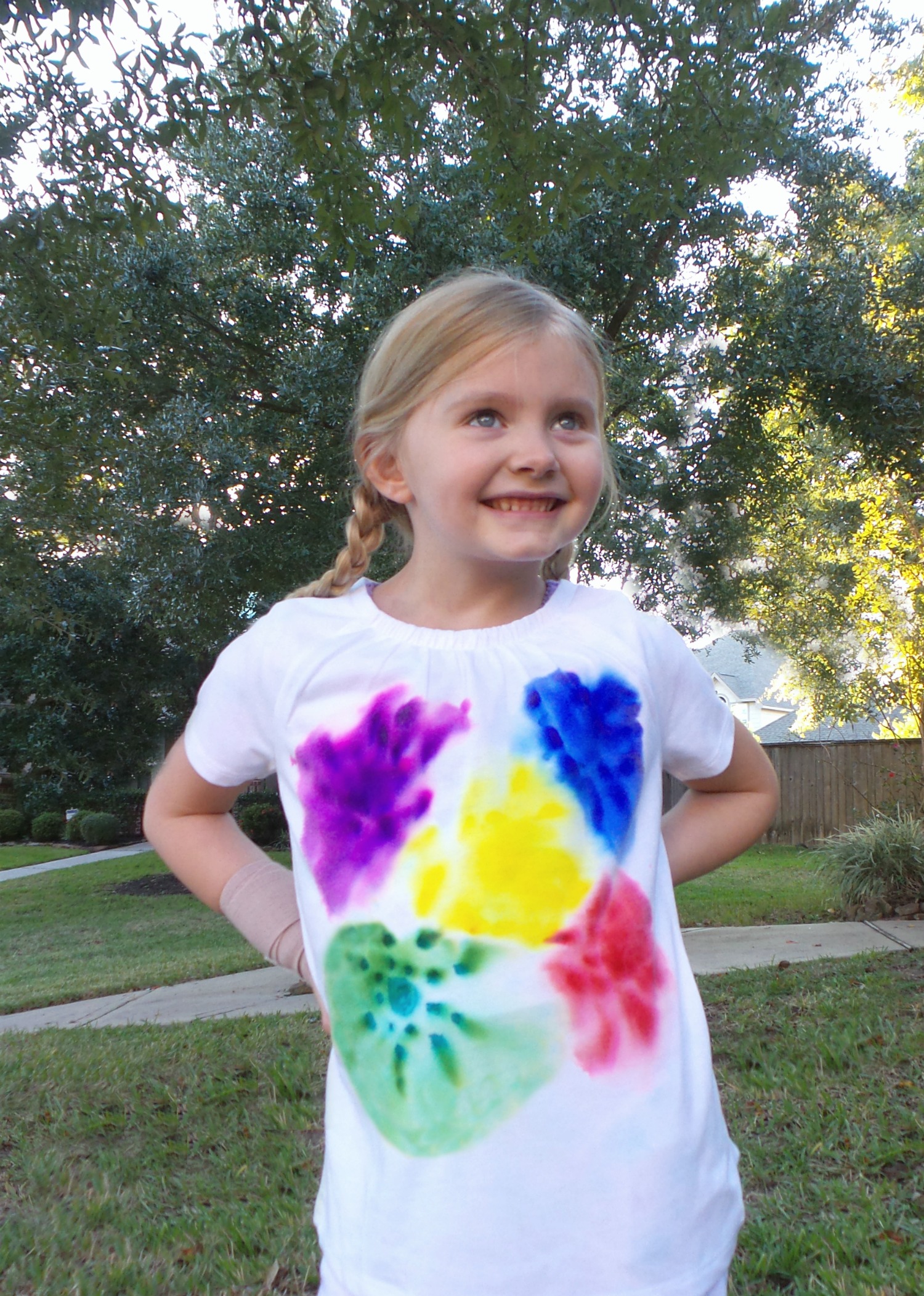 This was such a fun and easy project. With just a few supplies, we created a great, custom tie dye shirt representing the characters from Inside Out.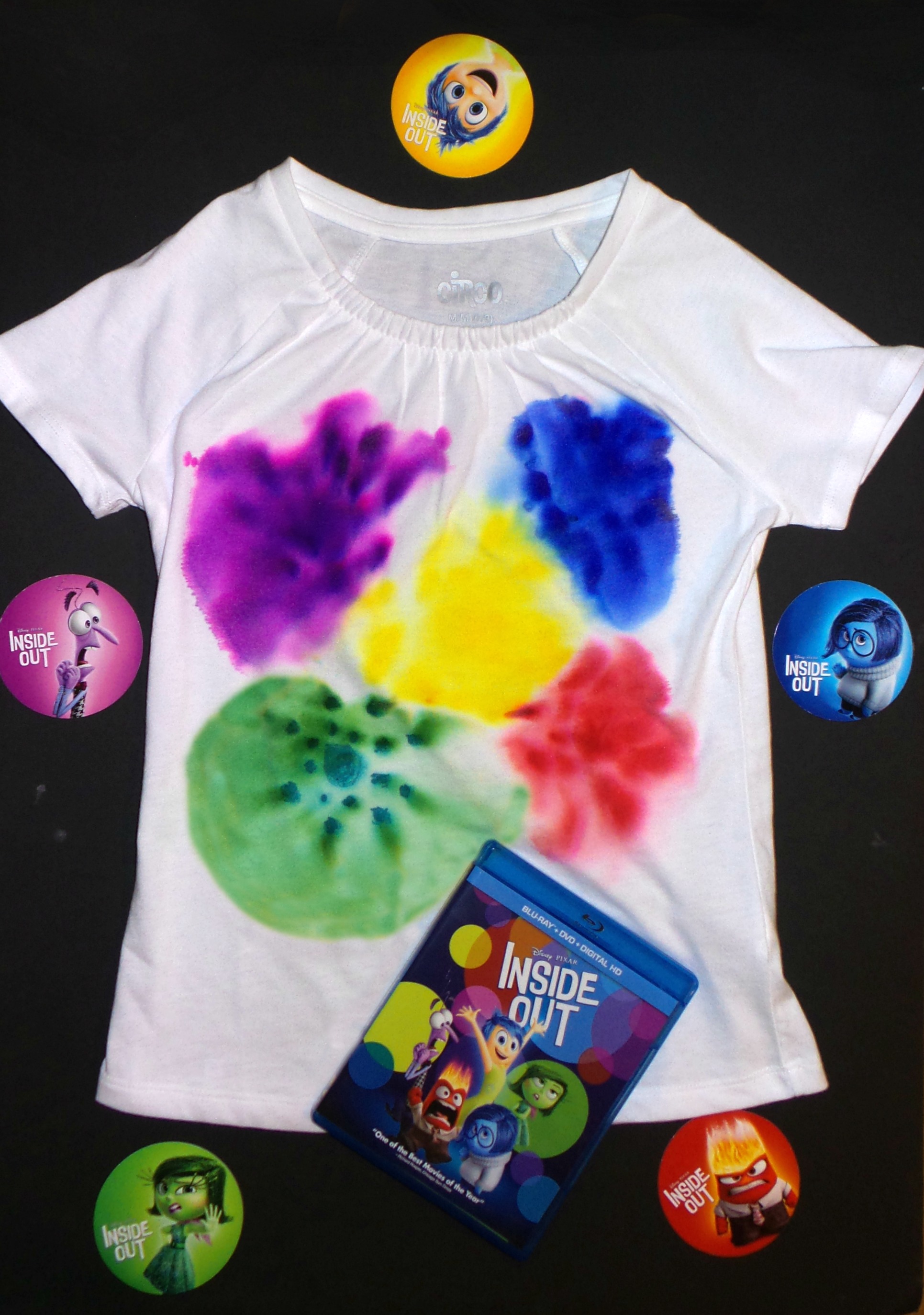 Now that I've shared my fun Inside Out project with you, I want to hear from you. What do you think about the film?