This post contains affiliate links.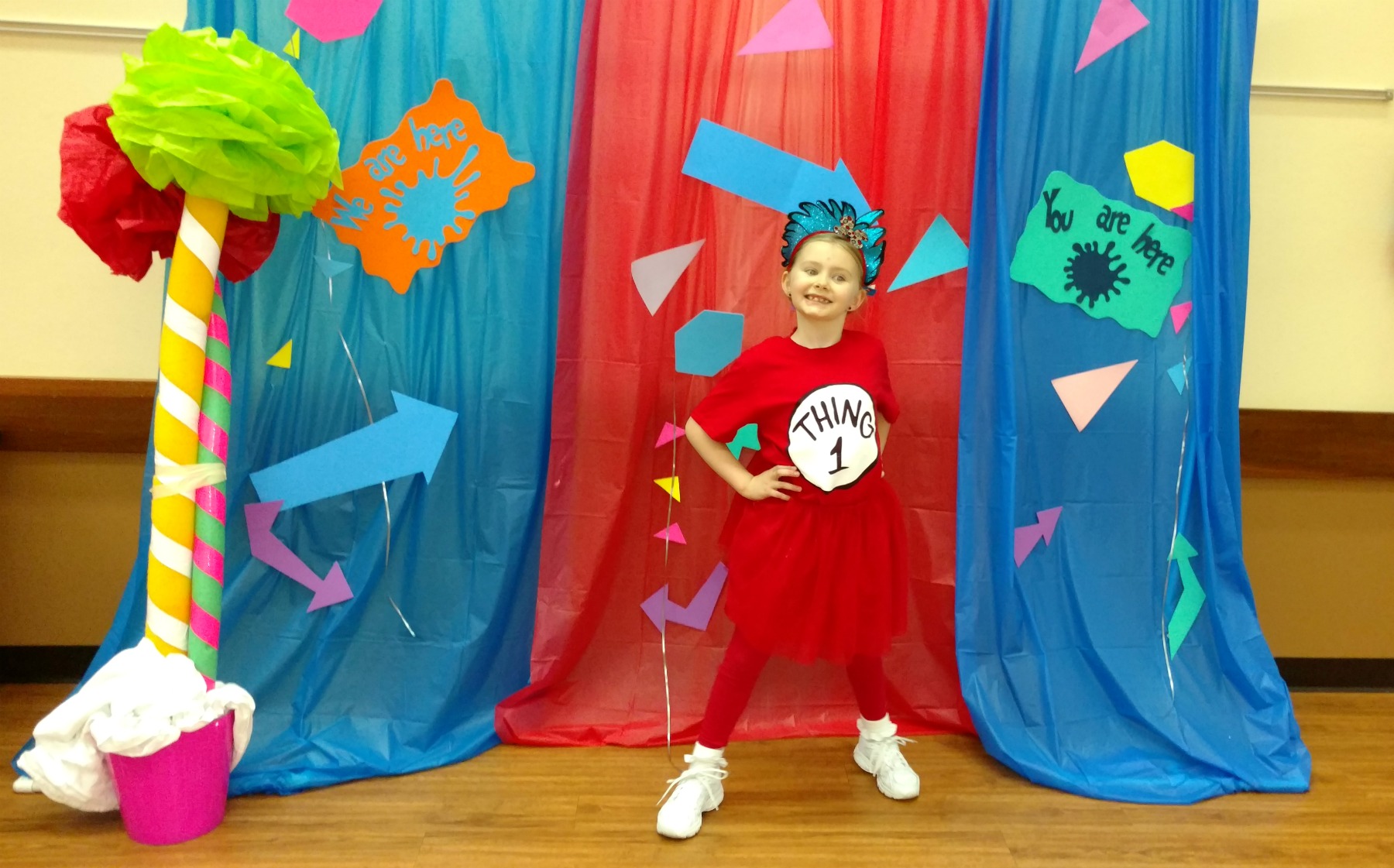 This Halloween, we've been coming up with a lot of costume ideas. Check out our no-sew Incredible Hulk costume. My daughter has been invited to numerous themed events. Most recently, we attended a Dr. Seuss themed family fun night at her school.
At first, I couldn't decide between the Cat in the Hat and Thing One. I ended up picking Thing One, because I could use a lot of her own clothing.
Since she was going to run around at the event, I had to keep the costume simple.  So, I mixed her regular clothing with a few store bought items.
For the bottom of the outfit, I used a red tutu and sparkly pair of red pants.
Next, I went to Amazon and ordered an amazing glitter headband and a Thing One T-shirt.
I put all of the items together to create a really unique costume. She loved it! After looking at all of the components, I decided that the headband really added something special to her overall look. I loved that it gave her the look of crazy blue hair without having to wear a wig or use dye. Plus, the headband is completely glitter, which is always a winner in my book.
I hope you love this Dr. Seuss Thing One costume!