This #BabyDiapersSavings shop has been compensated by #CollectiveBias, Inc. and its advertiser. All opinions are mine alone.
A friend of mine is going to have a baby soon. So, I put together this fun Parent's Choice Diapers bouquet. Not only is the glass bowl topped with usable diapers, it is also filled with gumdrops!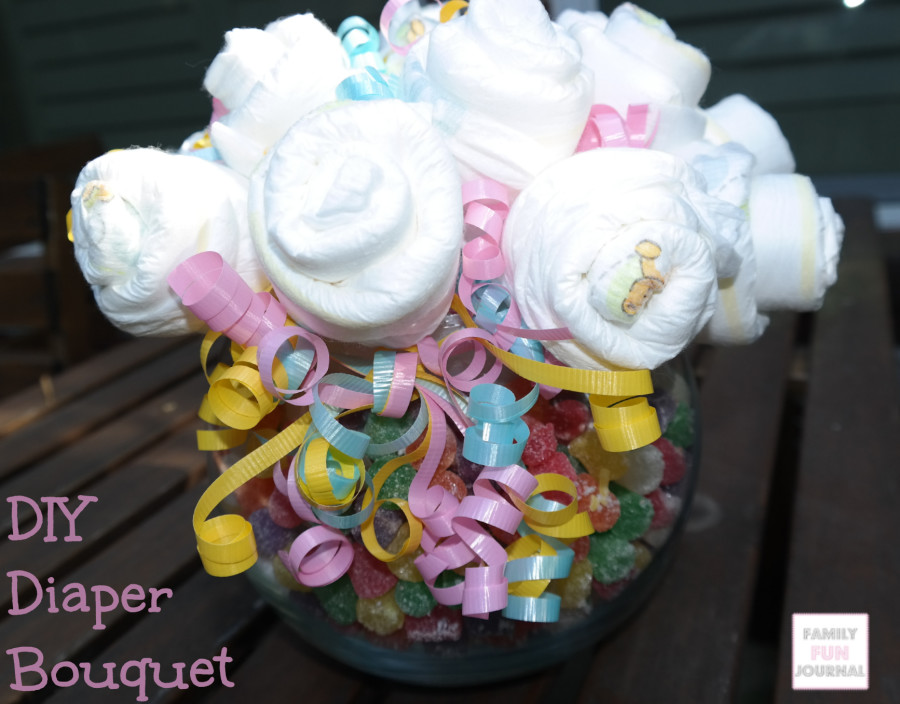 When I go to a baby shower, I like to take a gift that is fun and practical. Since new parents go through a ton of diapers, I thought I would use them in a gift.
I went to Walmart and picked up a pack of Parent's Choice Diapers. They were super easy to locate in the baby section of the store.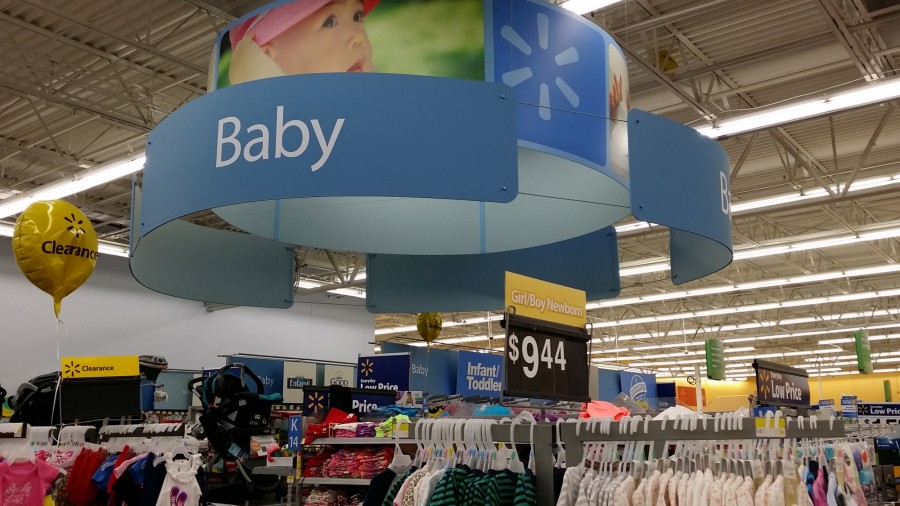 Once in the baby section, we found the diapers. There were a lot of different size options. If you want help with sizing, you can visit the Parent's Choice Diapers Choose Your Size Guide.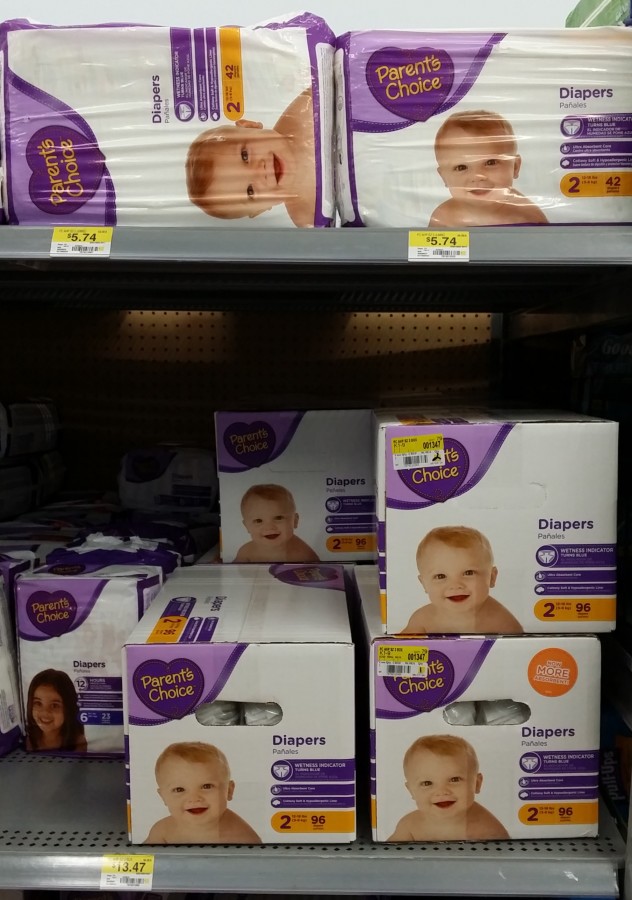 We also picked up the other supplies for this project at Walmart. I was glad I had my favorite assistant to help me carry everything.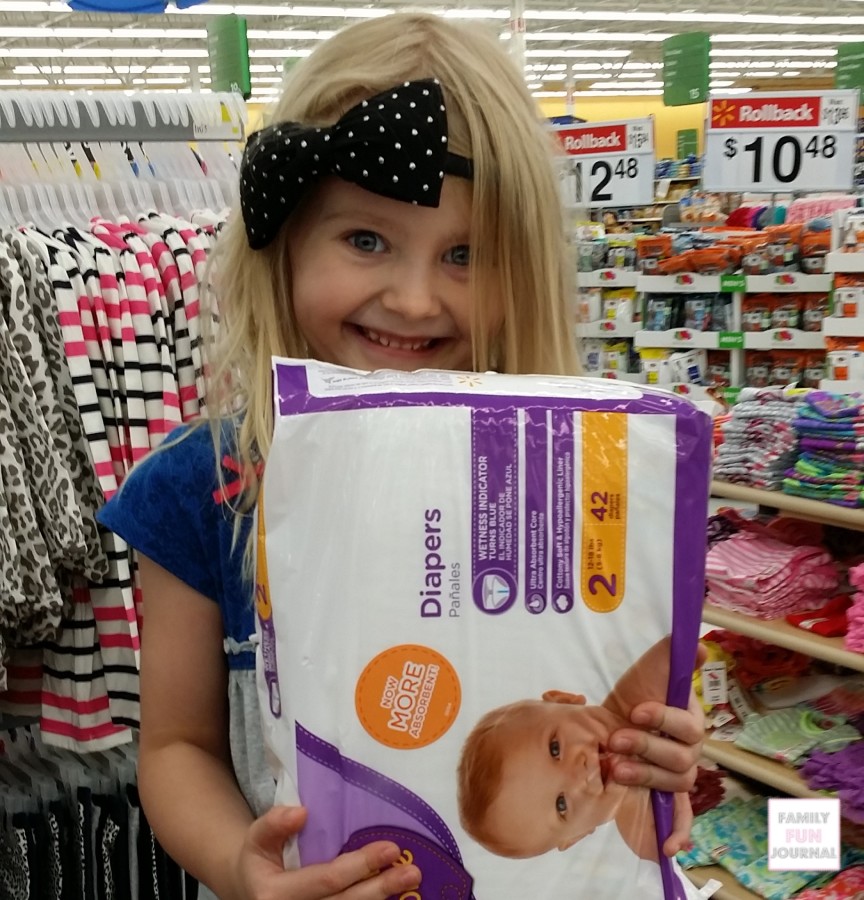 Why I like Parent's Choice Diapers:
Increased absorbency that is equal or better to other national brands
Great value
You can save on average $240 by using this brand of diapers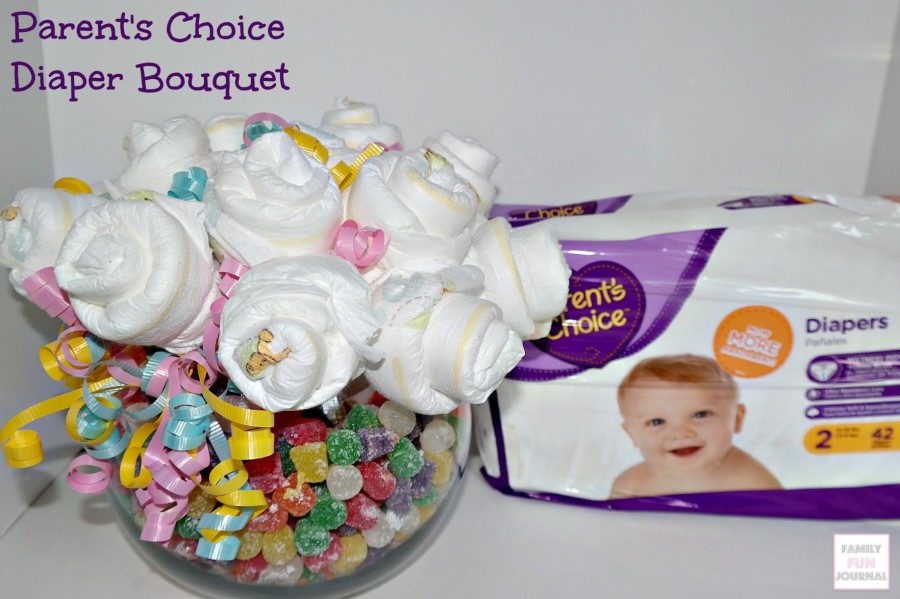 DIY Diapers Bouquet Tutorial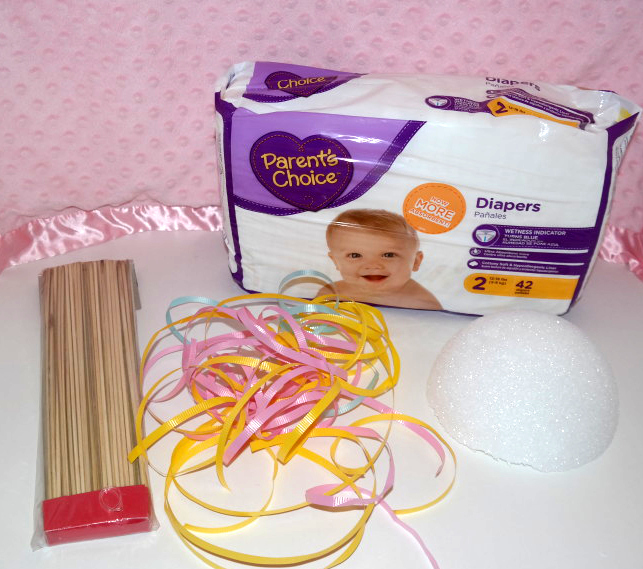 Supplies:
Bamboo Skewers (cut in half)
Styrofoam ball (cut in half)
Curling ribbon
Parent's Choice Diapers
Clear elastic bands
Glass bowl
3-5 bags of your favorite candy to fill the bowl
Piece of plastic wrap (to cover the bottom of the styrofoam)
Instructions:
1. Open a Parent's Choice Diaper and fold it in half (horizontally).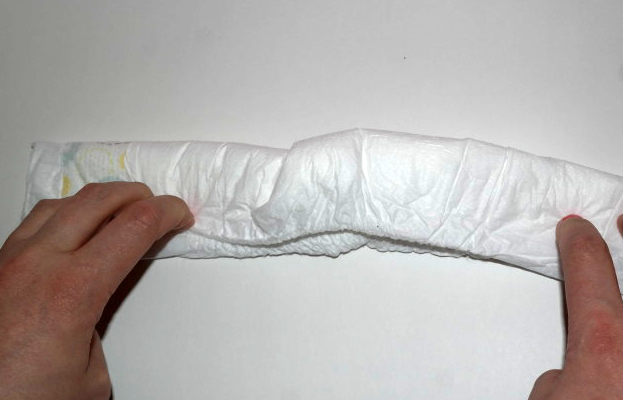 2. Tuck any loose edges into the fold.
3. Take a skewer and place it at one end of the folded diaper. Wrap the entire diaper around the skewer.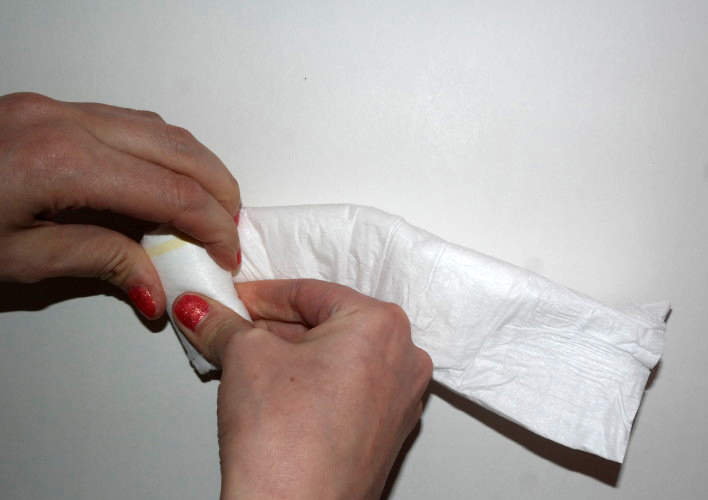 4. Form a tightly wrapped flower.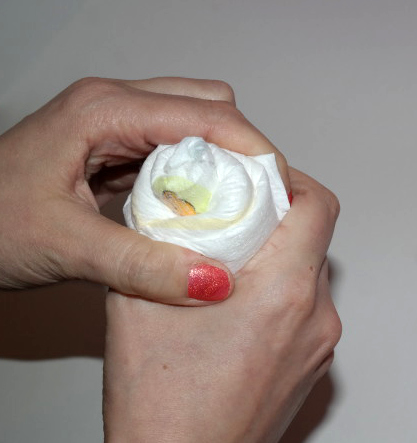 5. Wrap a clear elastic around the bottom of the diaper flower.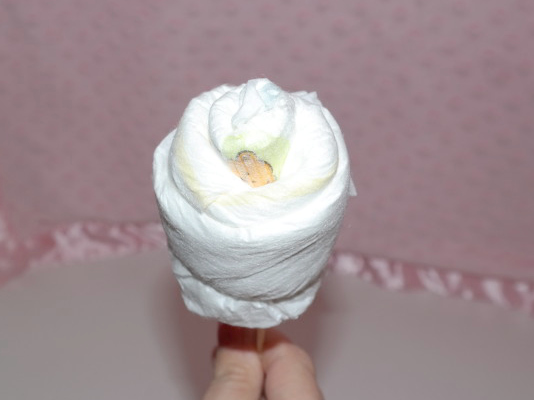 6. Stick the flower into the styrofoam. Make sure you put the flowers into the flat edge of the styrofoam.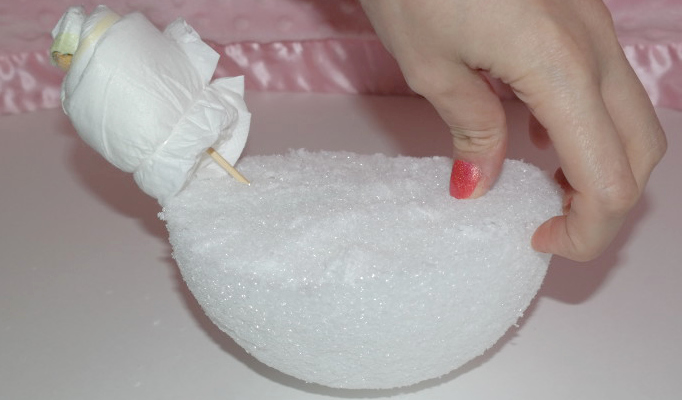 7. Cover the styrofoam with diaper flowers.
8. After it is covered, wrap the bottom in plastic wrap.
9. Fill the bowl with candy.
10. Place the styrofoam on top of the bowl.
11. Curl ribbon pieces and stick throughout the bouquet. The pieces should stay in place if you wedge between the diaper flowers.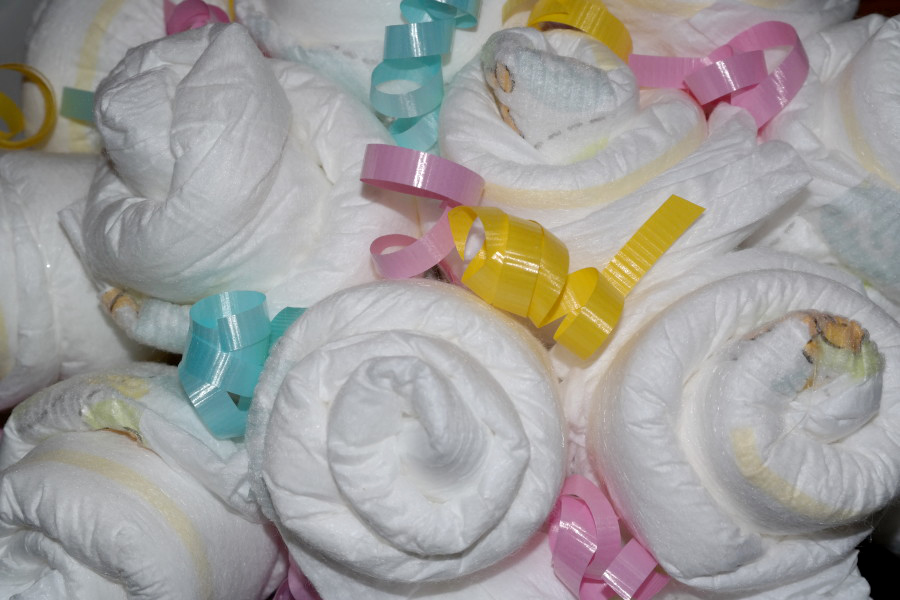 12. Wrap the entire bowl in several ribbons. Tie them into one bow and curl the edges.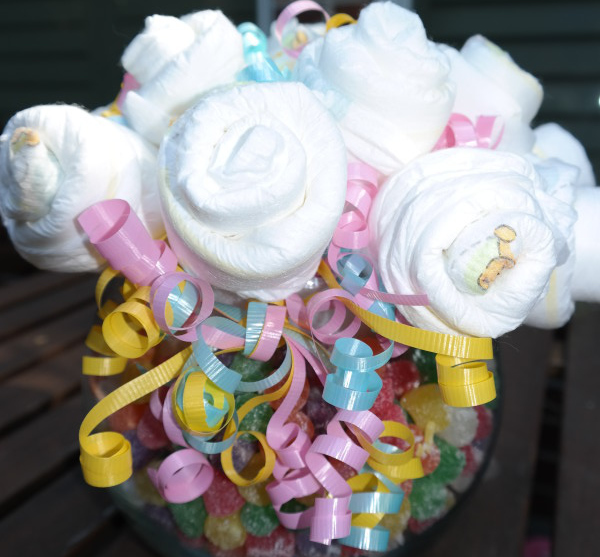 When you have completed the diapers bouquet, you will have a fun and creative gift!
As a way to help you create this gift and/or get a great deal on diapers, Walmart is offering a special discount. To access it, check out the Parent's Choice Diapers coupon. The link will take you to a printable coupon.