Do you want to know what happens at the Disney Social Media Moms Celebration? Check out this post for an all access pass to the 2015 Disney Social Media Moms Celebration.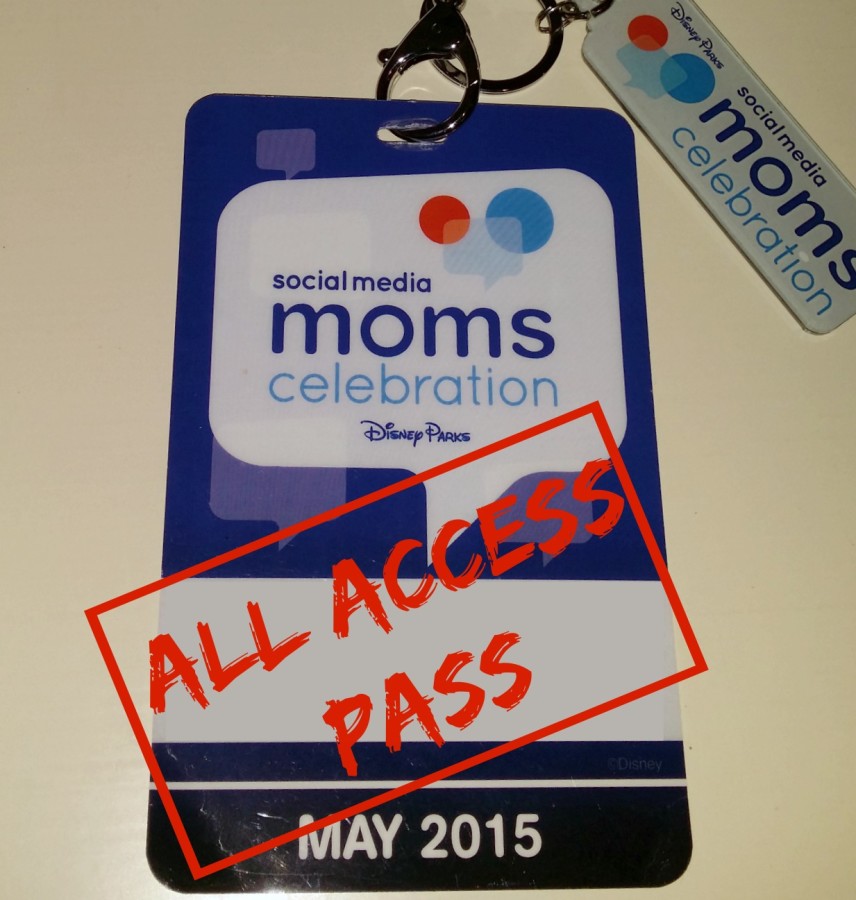 (Disclosure: I was invited to attend the 2015 Disney Social Media Moms Celebration. I paid a conference fee and received discounted and/or complimentary items/experiences during my trip. I was not asked to share my experiences. Im writing about them on my own.)
The Invitation
It was a normal day, I was going through hundreds of emails in my inbox. As I was scanning my messages, one in particular caught my eye. It was from WDW Special Events. Like you, I've always wanted to attend one of the most amazing conferences on earth.
I clicked on the message and saw the invitation. I was ecstatic. I couldn't wait to tell my family.
Talk about the ultimate Mother's Day gift! I was going to spend this important day at the most magical place on earth with my family!
Preparing For The Conference
As the date of the conference approached, my family got more excited. We received three shipments that added to our anticipation.
I received this colorful suitcase from American Tourister (the official luggage of Walt Disney World and Disneyland) to help us pack for our trip!
My daughter immediately claimed ownership and started packing all of her possessions. Literally, they should use her as a product tester. I cant believe how much she was able to cram inside this suitcase.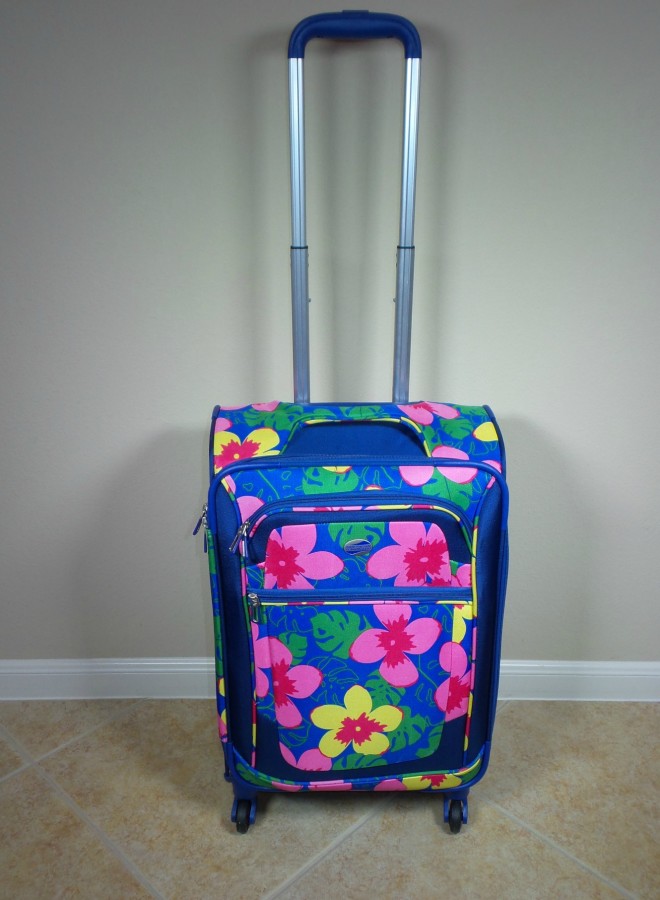 The next box that came in the mail contained our MagicBands! When we opened this package, the trip was really becoming a reality.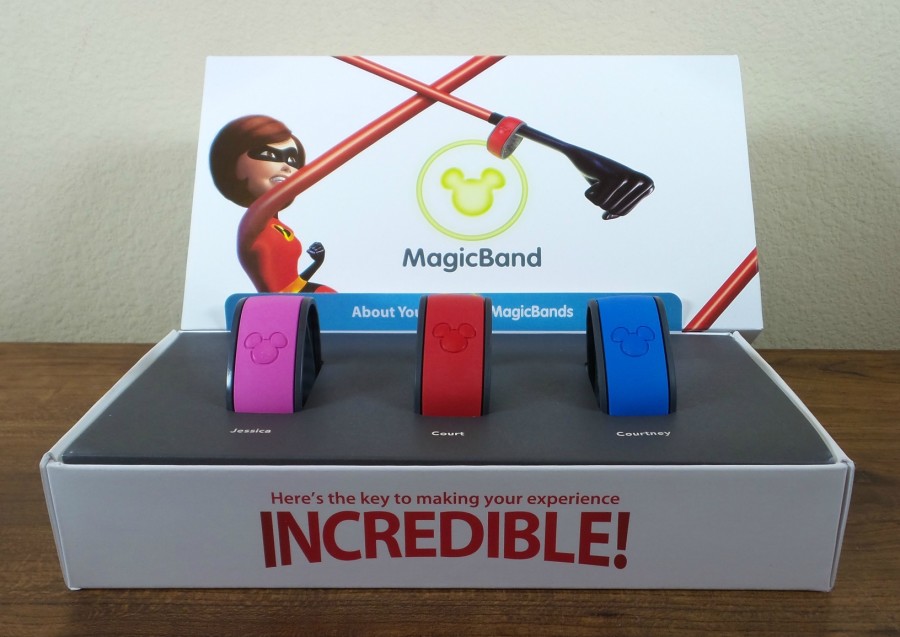 We received a final package. It included all kinds of activities to entertain my daughter on our trip. We loved all of the Disney apps for our iPad.
Before I received an invitation, I, like you, wondered about the Disney Social Media Moms Celebration. In this post, I will talk about everything we experienced at the conference.
Disney Social Media Moms Celebration
Day One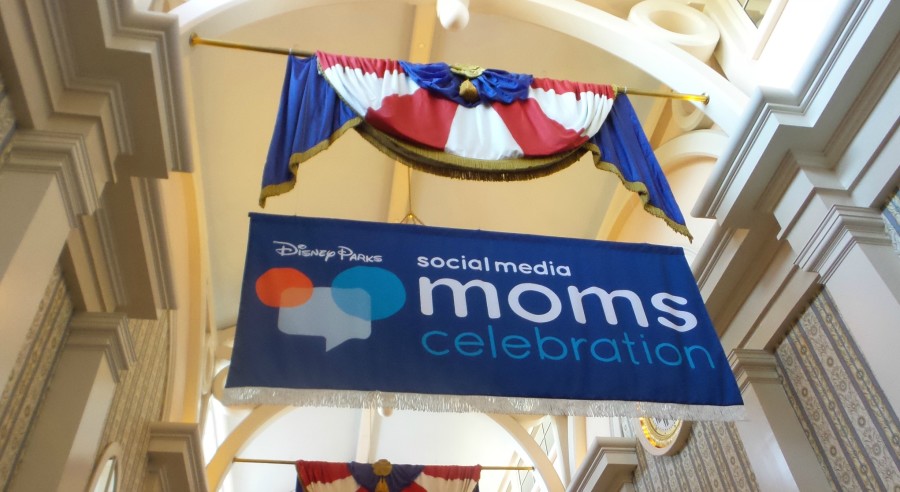 You know how people say this conference is magical? I'm here to tell you-they are not exaggerating. When they say the conference is full of Pixie Dust, they are absolutely correct. To date, this was one of the most incredible, surprising, enjoyable experiences for my family.
Registration
When we arrived at the Disney Yacht Club Resort, we went and checked in for the conference. Like you would expect, this check in experience wasn't typical of a regular conference. It was a hub of activity. During the registration process, we met a ton of people and found out more about the conference.
Mickey Mouse was in the room waiting to greet attendees. This is my favorite photo from the trip. We captured my daughter meeting Mickey Mouse for the very first time. Can you tell she is excited?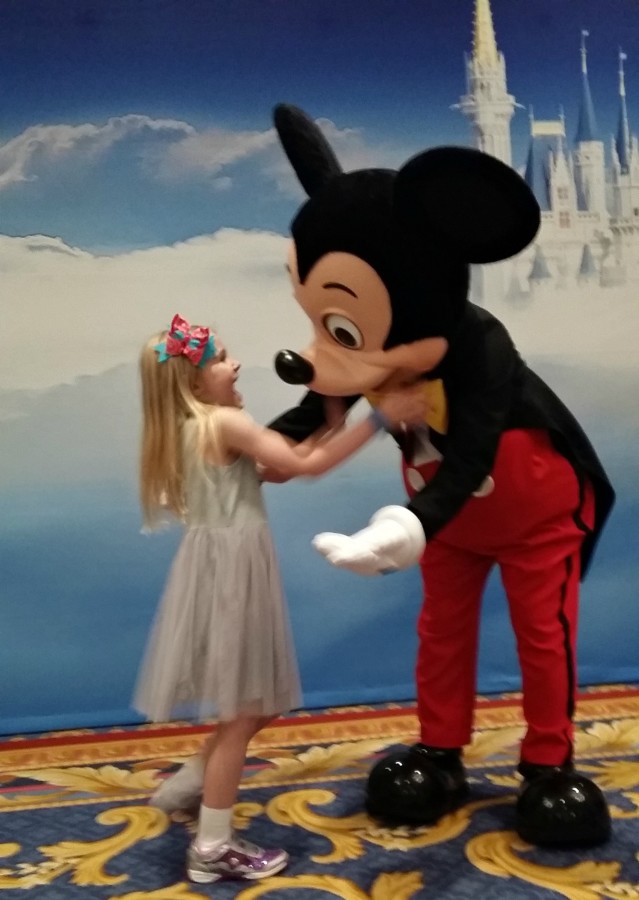 We found out about the itinerary and were given our badges. Every family member was given a special badge. I was so excited that mine had a sparkly lanyard! Before leaving, we took a family photo with Mickey.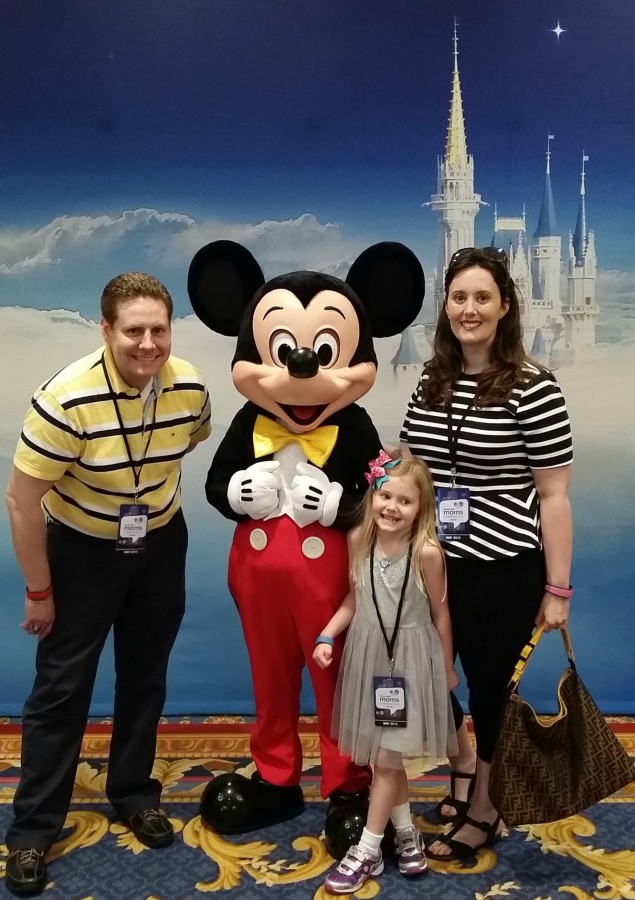 After registering, we headed over to Epcot. While I attended the welcome reception, my husband and daughter had fun exploring the park.
Welcome Reception at Epcot World ShowPlace
The excitement was definitely building as we approached Epcot World ShowPlace. We felt like special guests as we were ushered through a giant gate.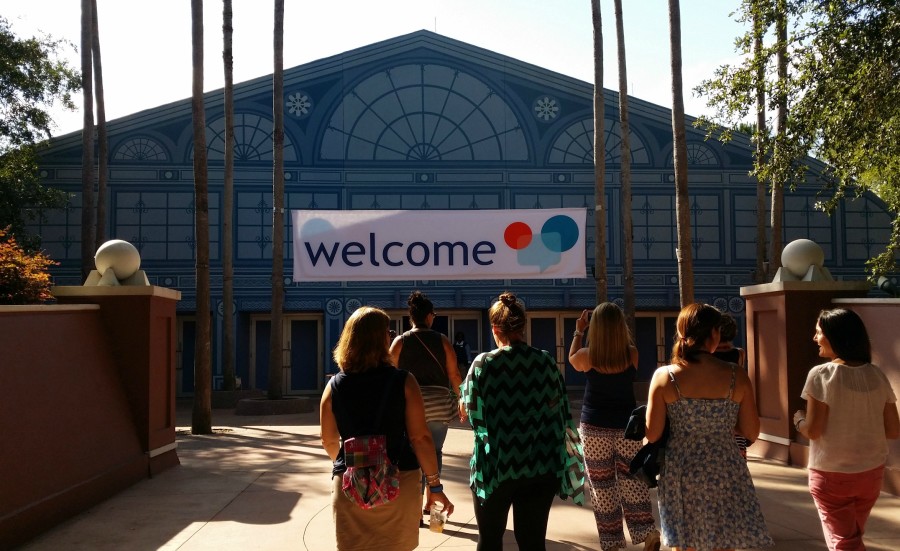 From the moment I spotted the recognizable Disney Social Media Moms Celebration symbols on the sign, I knew I was in for a truly special occasion.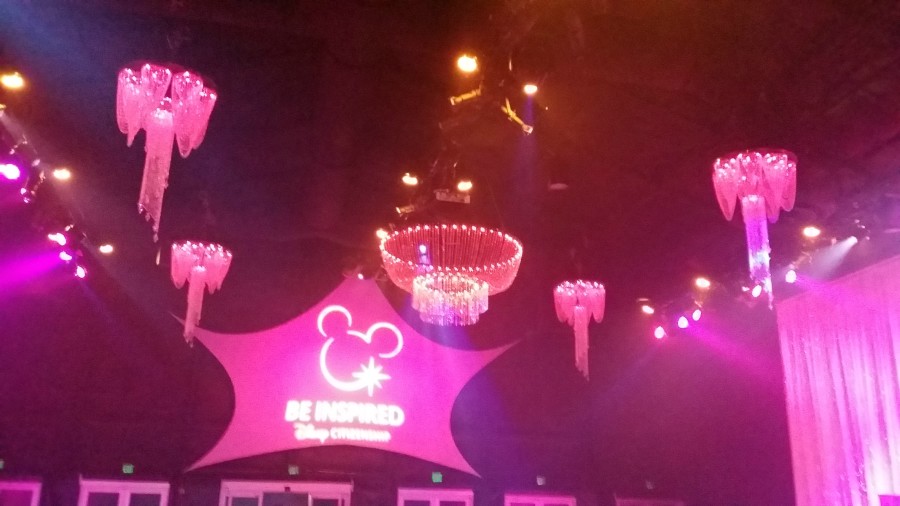 As I walked into the welcome reception, the lighting and chandeliers blew me away. The room was full of beautiful sparkling lights that changed colors throughout the event.
Jamie Langdon, Public Relations & Social Media Manager at Walt Disney World, welcomed us to the special occasion. She guided us through a few ice breakers to encourage us to get to know one another. When the reception was over, we headed into the big event space for our family dinner.
"Creativity and You" Welcome Family Dinner at Epcot World ShowPlace (sponsored by Disney Citizenship)
As I looked for my family, I was so impressed about the exciting decorations around the room. There was no doubt that we were in full blown Disney mode. It was incredible.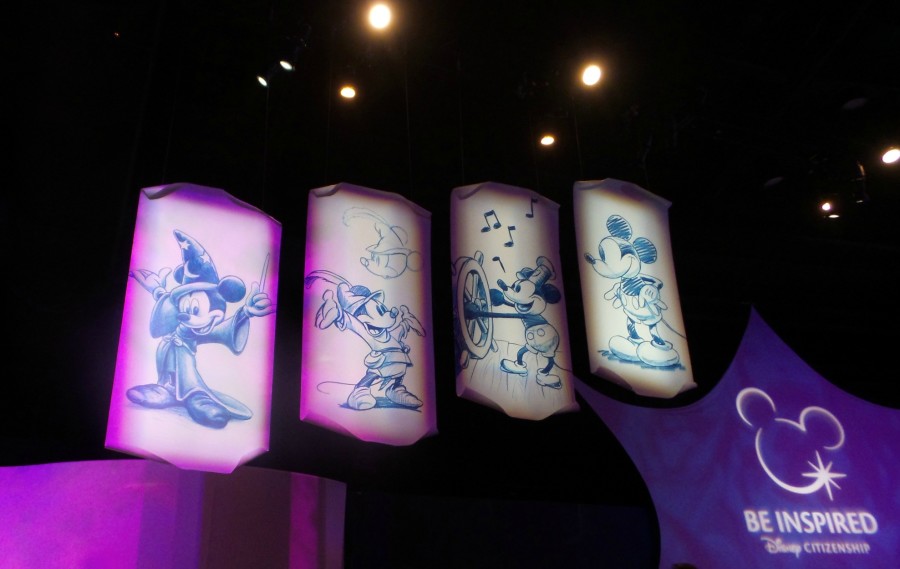 Leave it to Disney to serve truly unique and creative food. Here are a few of my favorites from this delicious meal.
This popcorn was something special. It was given a quick deep chill to make it smoke. All of the kids loved that their mouths smoked as they ate it. Here is my daughter blowing smoke off of the popcorn.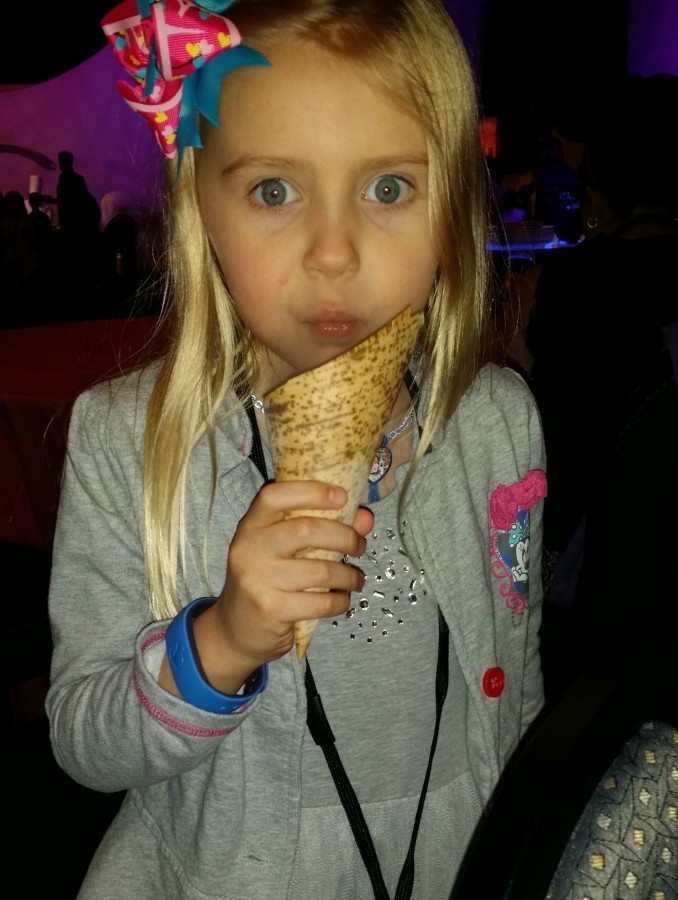 We all loved this creative take on chicken and waffles. They served chicken, mashed potatoes and corn inside a waffle cone. The whole thing was topped with maple syrup.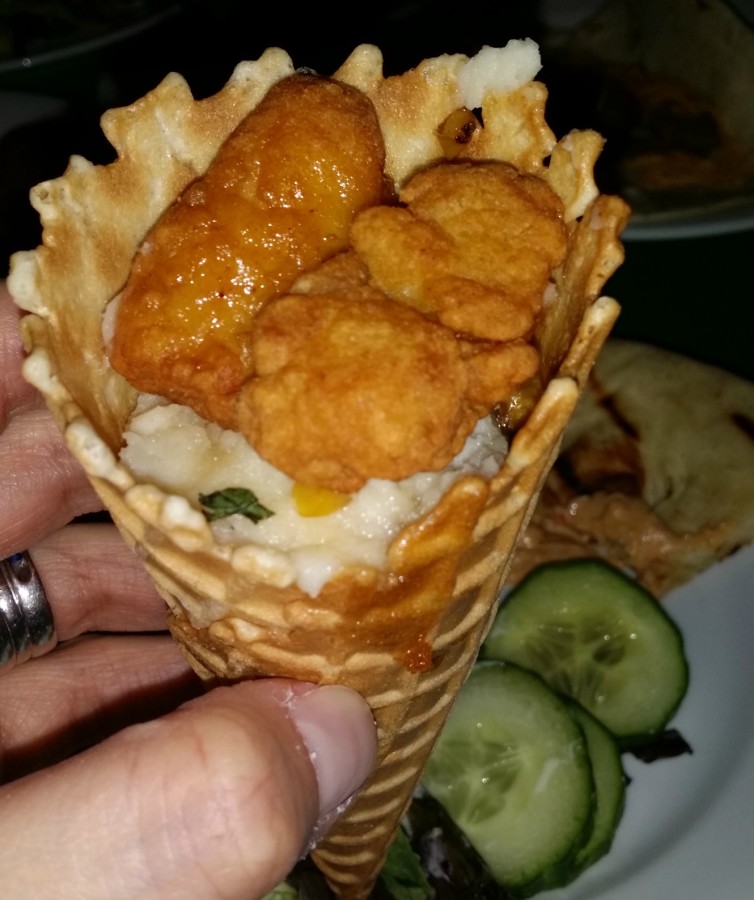 After we ate, we had the opportunity to interact with several popular Disney characters. Each character had a backdrop that really brought the photos to another level.
My daughter loved meeting Hiro and Baymax from Big Hero 6.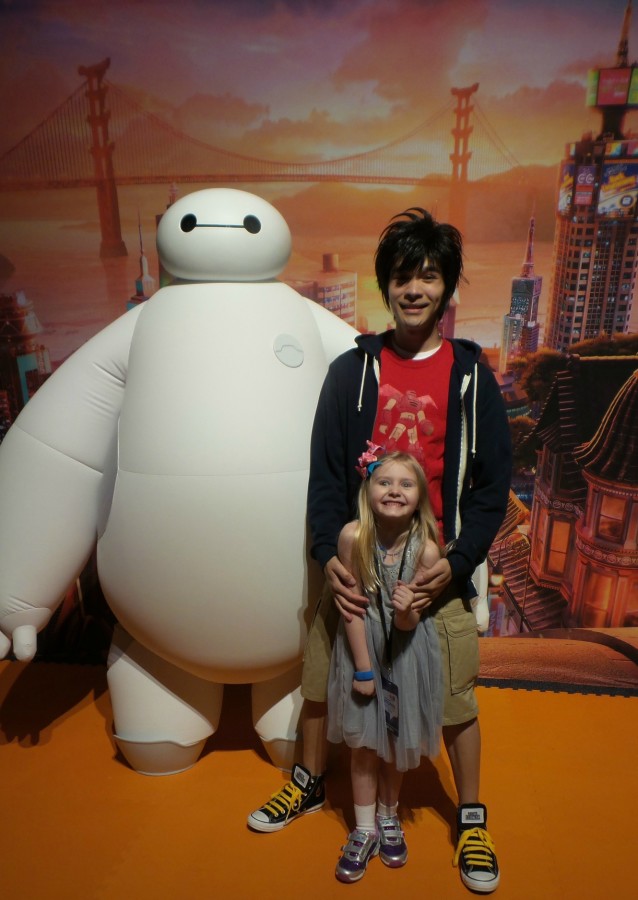 She also got to spend time with Rapunzel from Tangled. My daughter loved comparing her hair to the long locks of this beloved Disney character.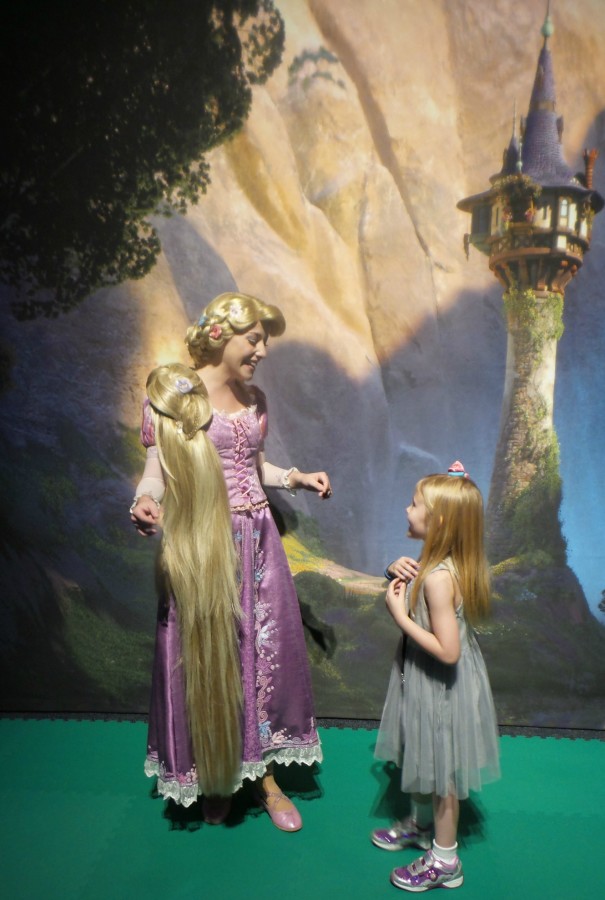 The characters did an amazing job talking to the kids and making them feel special. We were really impressed.
All throughout the evening, a great DJ played upbeat music. Toward the end of the event, the dinner turned into a giant dance party.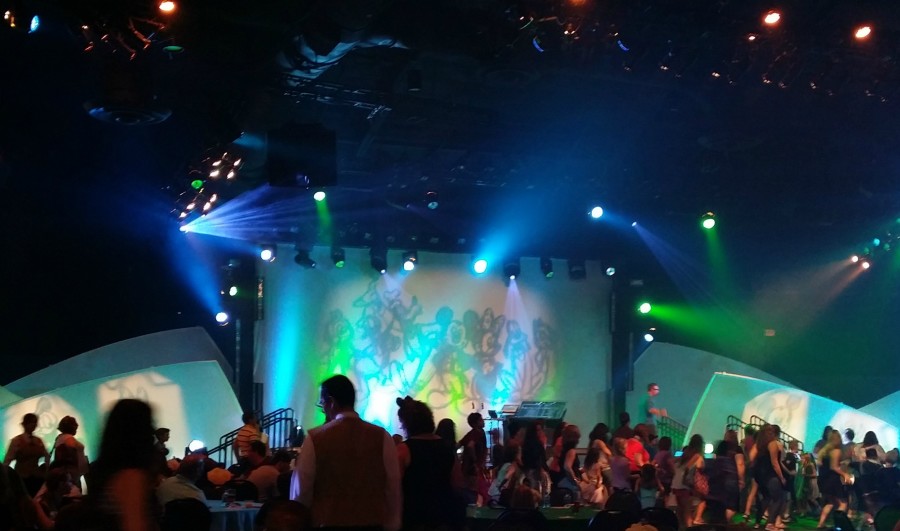 My daughter had so much fun dancing with the other kids. She even got to go up on stage and pretend to be a DJ!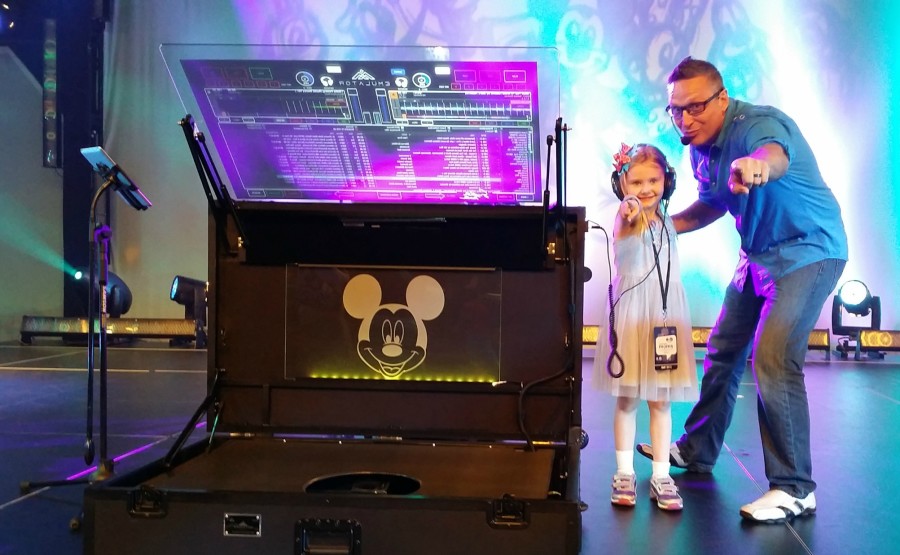 After the dinner ended, we were escorted back into Epcot for the IllumiNations Dessert Party.
IllumiNations Dessert Party at Epcot World View Plaza (sponsored by Babble)
I didnt know what to expect for the dessert party at the IllumiNations: Reflections of Earth. It was my first time experiencing this amazing fireworks display.
Before the event started, we were given really unique glasses that allowed us to see Mickey Mouse shapes in the fireworks. They were amazing.
Before the fireworks began, we enjoyed even more amazing food. There were incredible tables full of a wide variety of delicious desserts.
This is an ice cream hot dog served on a cake bun! Isn't it super neat?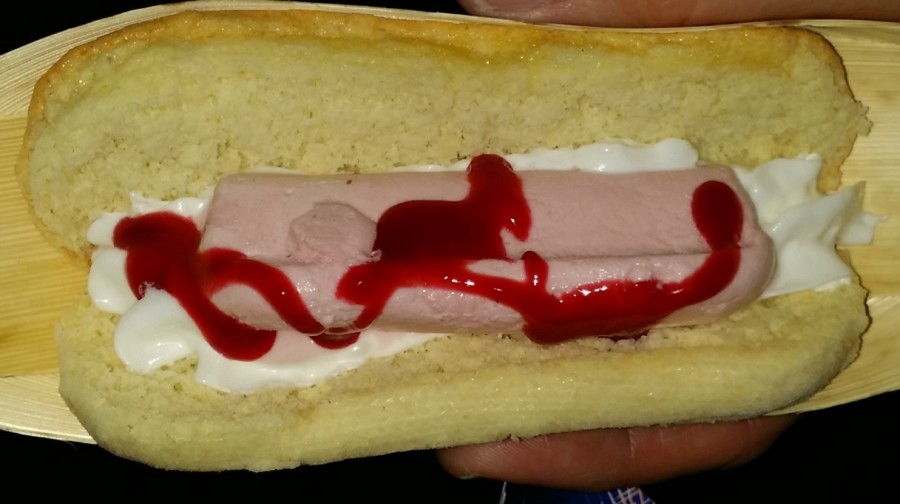 The fireworks were so memorable. I loved that the show told a story. As the show progresses, it takes you through the history of the earth. From the start of the show to the very end, we were on the edge of our seats.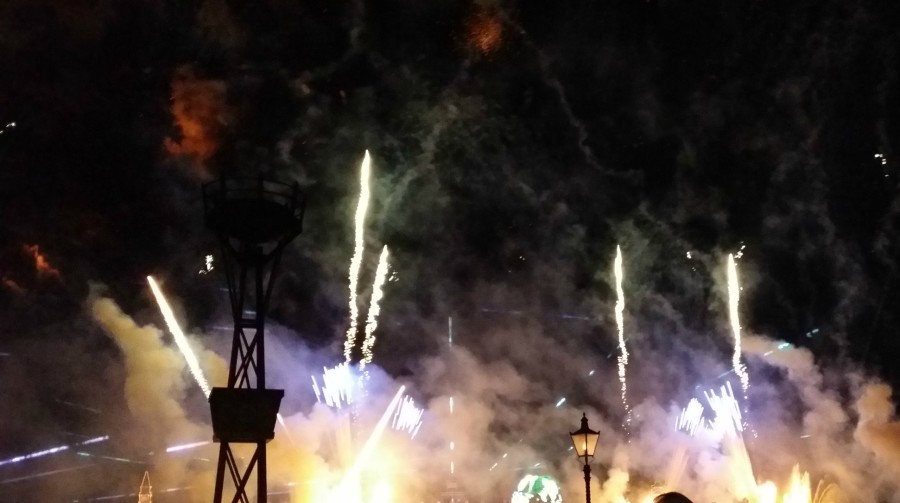 The fireworks were so exciting. We loved the way they featured different colors throughout the show.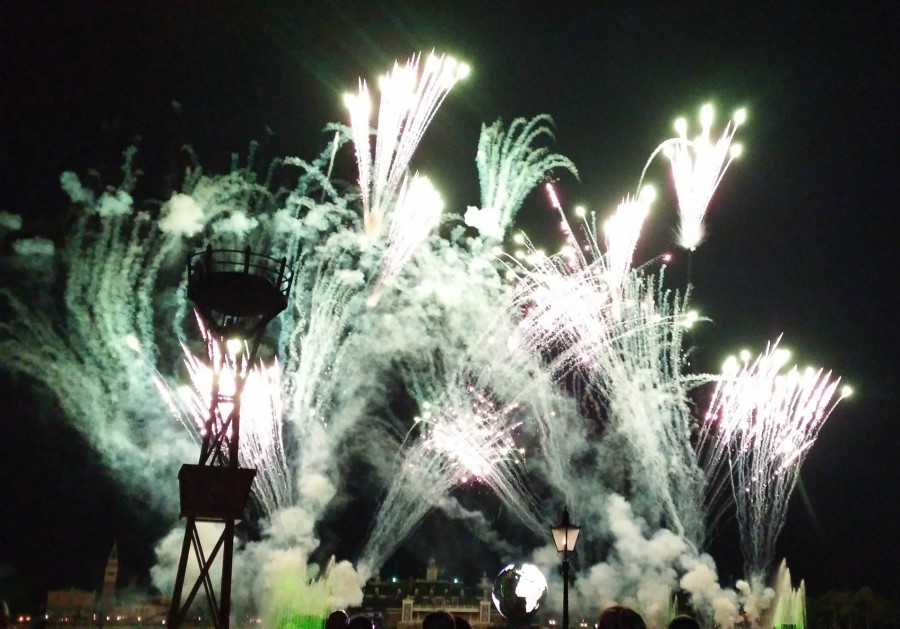 I enjoyed that the fireworks were designed to go along with the story of the earth's history.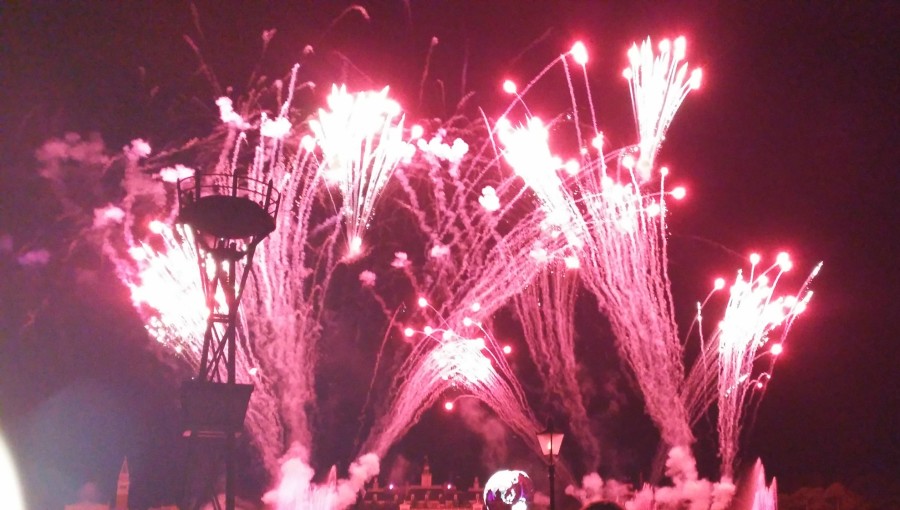 It was an incredible evening. I couldn't wait to experience the conference the next day.
Click here to read all about Day Two.