#DisneySMMC @DisneyMoms #DisneySide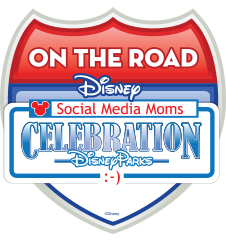 We are so thrilled and excited that we are attending the Disney Social Media Moms Celebration this year at Walt Disney World. It is going to be an amazing event. Stay tuned for updates and to follow along with our trip.
Did you know that Disney travels around to meet with bloggers on the road? Disney Social Media Moms Celebration "On The Road is back for 2015. This year, they are headed to Portland, Oregon, New York City and Austin, Texas.
During these events, you can experience the magic of the parks at each location. It is a great way to show your #DisneySide!
If you love Disney and are a blogger who loves social media, you can apply to attend one of the Disney On The Road sessions. To do so, fill out the form in this link: Disney Social Media Moms Celebration On The Road application. You are not guaranteed a spot, but you should definitely apply. If chosen to attend, you will receive an email confirming your attendance.
Good luck and pixie dust!