I received a copy of this DVD to facilitate this review. All writing and opinions are my own. 
On Jan. 14, 2014, Disney is releasing Henry Hugglemonster on DVD. If you haven't seen this adorable show on Disney Junior, you should check it out. By the way, the site also features fun printable Henry Hugglemonster activities.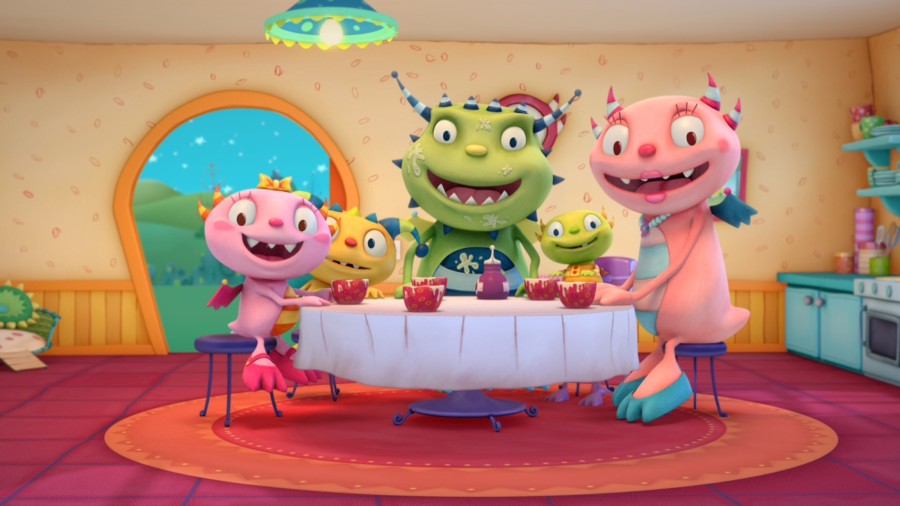 Henry is a five-year-old monster. He and his monster family live in the fun land of Roarsville. Henry is surrounded by a loving family of parents, grandparents, big brother Cobby, sister Summer, baby brother Ivor and a town full of monsters. Henry loves to help others and is always learning lessons along the way.
Whether he's helping his sister set up a show, putting together a hugglejuice stand or entering his monsterdog Beckett in a pageant for pets, he's always discovering new ways to be the best brother, friend and monster he can be!
Henry Hugglemonster is one of my four-year-old daughter's favorite shows. It is so adorable. The characters and scenes are so vibrant. We have already watched this DVD several times. She never gets tired of watching the colorful and entertaining episodes. As a Mom, I love that Henry is always learning important life lessons. This show is an all around winner.
My favorite song from any Henry Hugglemonster show has to be the theme song. It is so fun and catchy. My daughter loves to dance and sing when it comes on.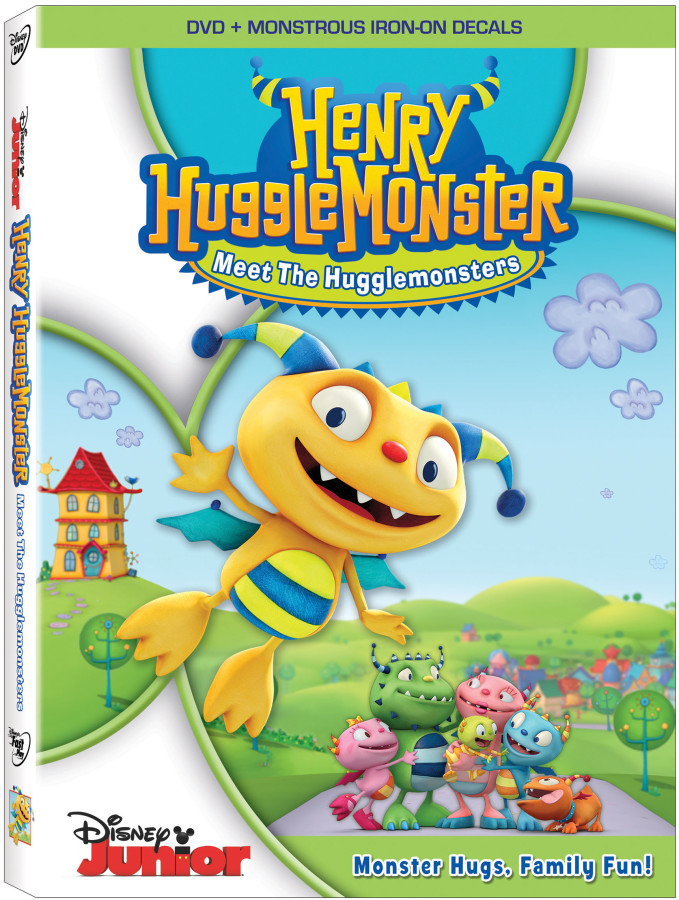 This amusing Henry Hugglemonster: Meet The Hugglemonsters! DVD is full of more than two hours of song-filled shows. The focus of the shows are fun, teamwork and adventure. This DVD pack also includes free iron on decals featuring Henry Hugglemonster characters. Your toddler will love wearing a Henry Hugglemonster shirt while watching this adventurous cartoon. I cant wait to make a custom shirt for my daughter.
Not only does the DVD feature Henry Hugglemonster, you will also get to meet Callie, a calico cat who keeps the peace in the wild west town of Nice and Friendly Corners. There is a bonus episode of  Sheriff Callie's Wild West. My daughter LOVED this show. She is already asking for a pink cowgirl hat and boots.
This DVD is 144 minutes and features six Henry Hugglemonster episodes:
"The Huggleflower/"Monster Lullaby"
"Astrobrix"/"The Sore Roar"
"Promises Promises"/"Fireworks Night"
"The Hugglejuice Stand"/ "The Huggledance Party"
"Carried Away"/"Monster in Charge"
"Monsterpet Pageant"/"Ivor's First Stomp"
One bonus episode of Sheriff Callie's Wild West:
"Horseshoe Peck"/"Callie's Gold Nugget"
Here is a preview of this adorable and entertaining show.
Now you have the chance to own your very own copy of Henry Hugglemonster: Meet The Hugglemonsters! DVD. See the rafflecopter below to enter.