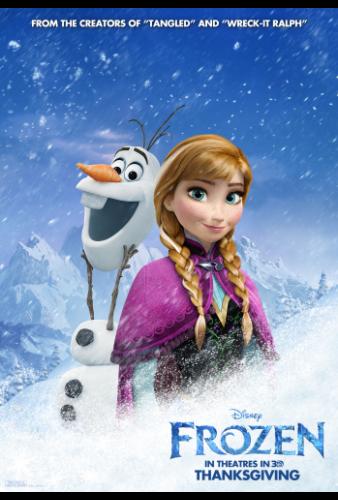 I cannot wait to see the Disney Frozen movie. I've heard a lot of good things about it. Plus, it features plenty of snow.
The film is about Anna (voiced by Kristen Bell) who embarks on an epic journey to find her sister, Elsa (voiced by Idina Menzel). Anna is searching for Elsa because her icy powers have trapped their kingdom in eternal winter. She teams up with mountain man Kristoff (voiced by Jonathan Groff) and Sven, his loyal reindeer. During their fun-filled adventure, they encounter mystical trolls and a funny snowman named Olaf (voiced by Josh Gad). Fearless Anna and Kristoff race against the elements to save the kingdom.
I hope you enjoy this Disney Frozen clip from the film. It is currently in theaters.