I was provided with a copy of Delivery Man to facilitate this review. All thoughts and opinions are my own.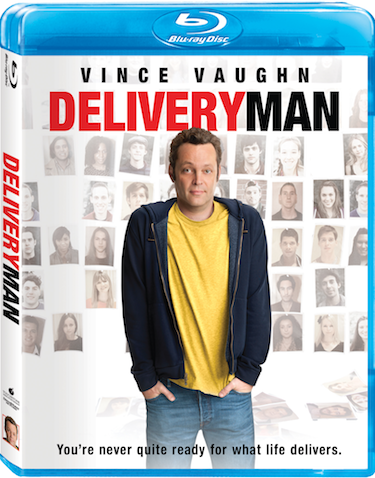 Delivery Man stars Vince Vaughn, Chris Pratt and Cobie Smulders. The Blu-ray version of this film features bonus materials including bloopers and footage from behind the scenes.
Imagine waking up to find that you have 533 children! This unusual predicament is exactly what happens to the main character in this film.
Dave is a regular guy. He is one of those people who tries a lot of different things but never quite makes any of them into a success.
Not only does he get the shock of finding out that he is the father of hundreds of children, he also learns that more than 100 of his children have hired an attorney to help them locate his true identity.
When he is given the names of the children, he can't help but check up on them. One by one he starts to perform good samaritan acts for his kids. My favorite part of the film is when he takes over the coffee shop for his son. It is really hilarious!
While Dave acts as a guardian angel over his children, he continues to keep his identity a secret. He decides to remain anonymous, however, because he think he can't handle being a father to hundreds of children.
Here is a guardian angel clip from the film:
This is a heartwarming film that will leave you in a good mood. The transformation of the character is truly amazing. At the beginning of the film, Dave is a down on his luck guy who is ready to give up. By the end of the film, he realizes that his hundreds of children are the best thing in his life.
This is a feel-good comedy with a lot of hilarious situations. The executive producer is Scott Mednick and the director and writer is Ken Scott. The film is rated PG-13 and is available now.