This shop has been compensated by Collective Bias, Inc. and its advertiser. All opinions are mine alone. #V8EnergyBoost #CollectiveBias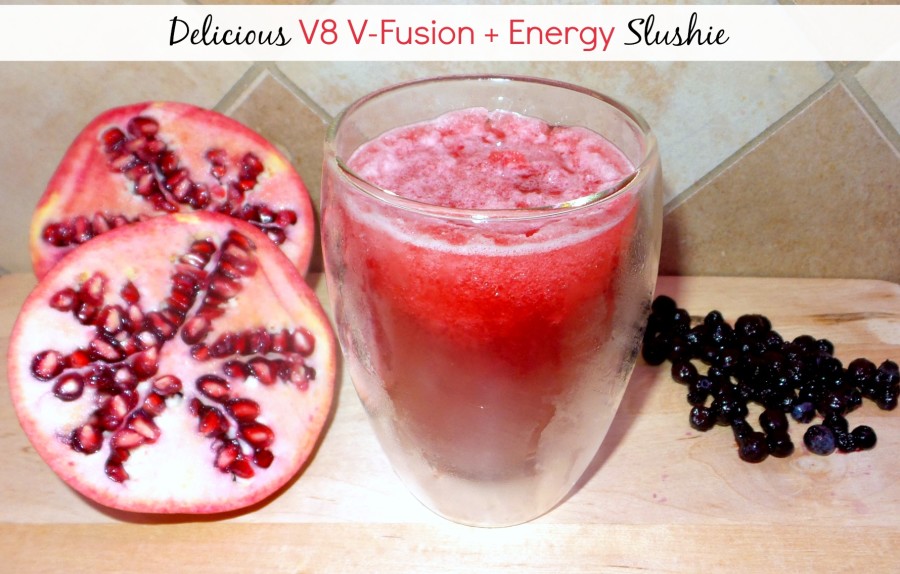 I'm a busy mom with a hectic schedule. I am always on the go. While I'm a huge coffee fan, sometimes I want another option.
Since I'm constantly running around in the sweltering Texas heat, I sometimes want a refreshing change from my morning cup of coffee.
Did you know that V8 has a line of energy drinks?
V8 V-Fusion+Energy drinks contain the fruits and vegetables you would expect from V8. However, they are powered by the energy found in natural green tea.
On the way to my daughter's gymnastics practice, we stopped in for a quick shopping trip at our local Walmart. I picked up a pack of these delicious new beverages.
It was so easy to find the V8 V-Fusion+Energy beverages in the juice aisle.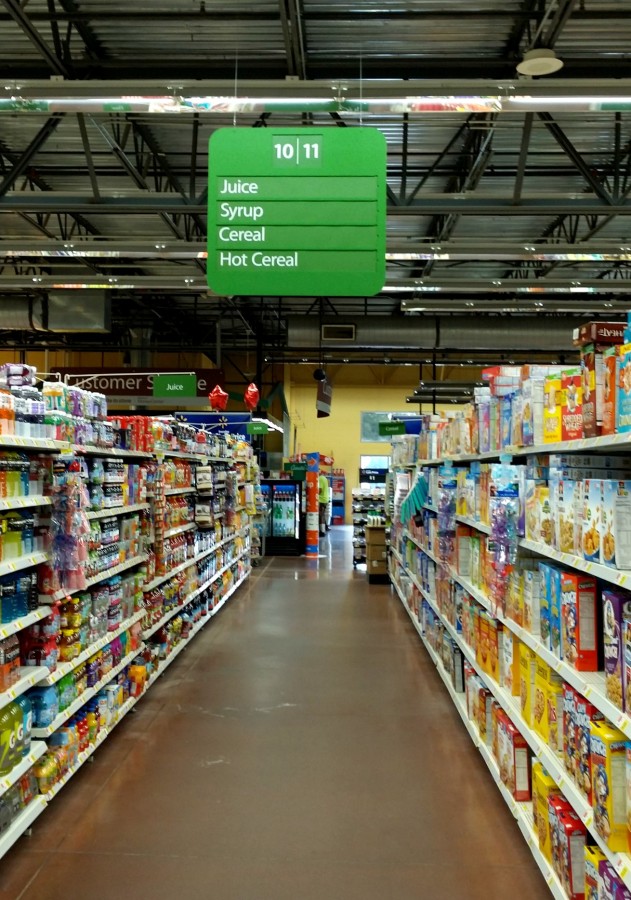 I found the V8 V-Fusion+Energy drinks on the shelves with the juices. The six packs of V8 V-Fusion+Energy are brightly colored and easily identifiable. I love that the packaging is color coordinated with the flavor of the drinks.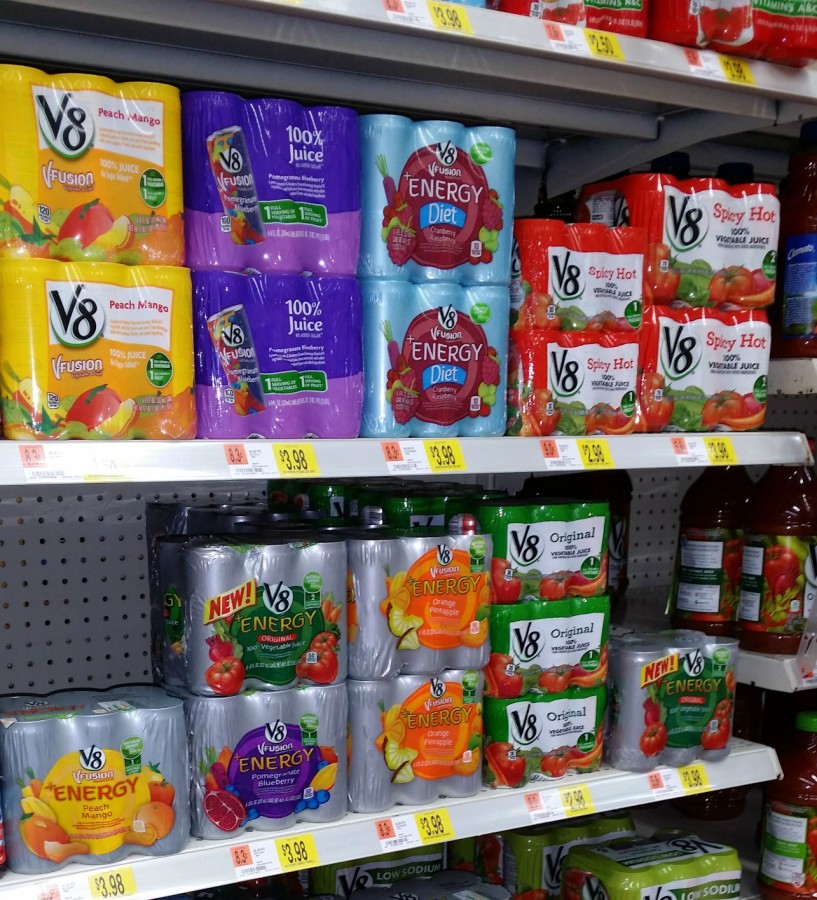 I was impressed by the flavor combinations and options. V8 V-Fusion+Energy flavors include pomegranate blueberry, peach mango, orange pineapple, black cherry, diet strawberry lemonade and diet cranberry raspberry.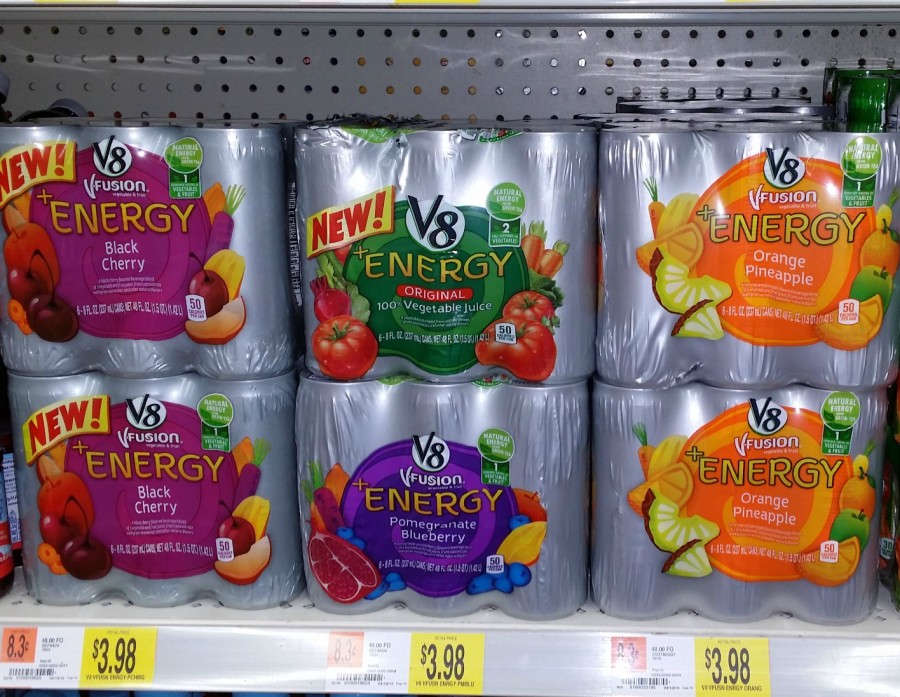 Since I'm a huge fan of both pomegranate and blueberry, I immediately went for that flavor option.
I love that the beverages come in a convenient six pack. I can easily take one with me when I'm running around.
Since I love slushies, I decided to use the V8 V-Fusion+Energy drinks to make a delicious frozen beverage.
Whenever I make a slushie, I use a super secret trick. Instead of adding ice, I freeze whatever I plan on using in my drink. This way, the flavor is not diluted by the addition of plain ice.
I used one can of the pomegranate blueberry flavor. I used half of the can to make ice cubes. I then placed the remaining juice in the refrigerator.
Once frozen, I placed the juice cubes in my hand blender cup.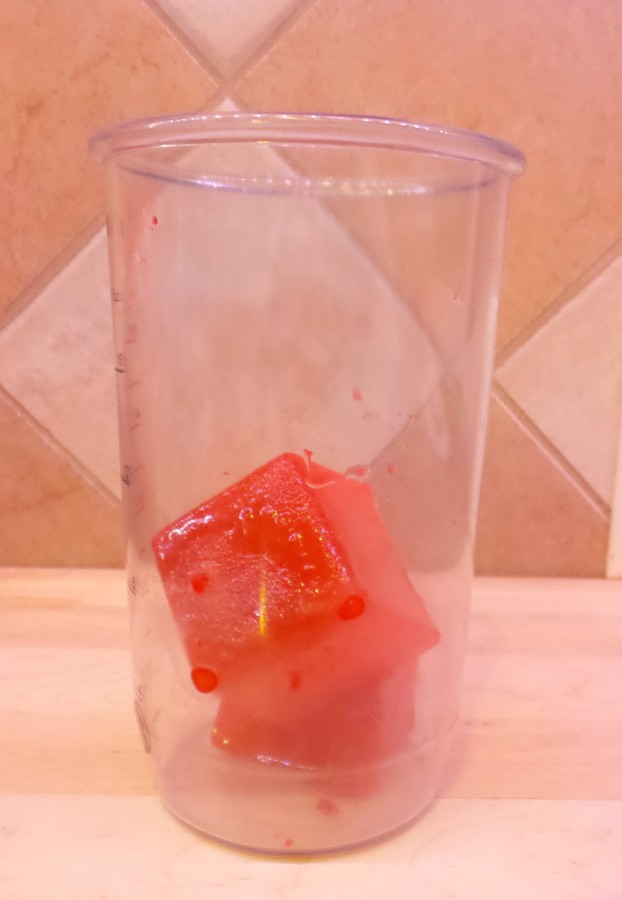 I then added the remainder of the V8 V-Fusion + Energy beverage.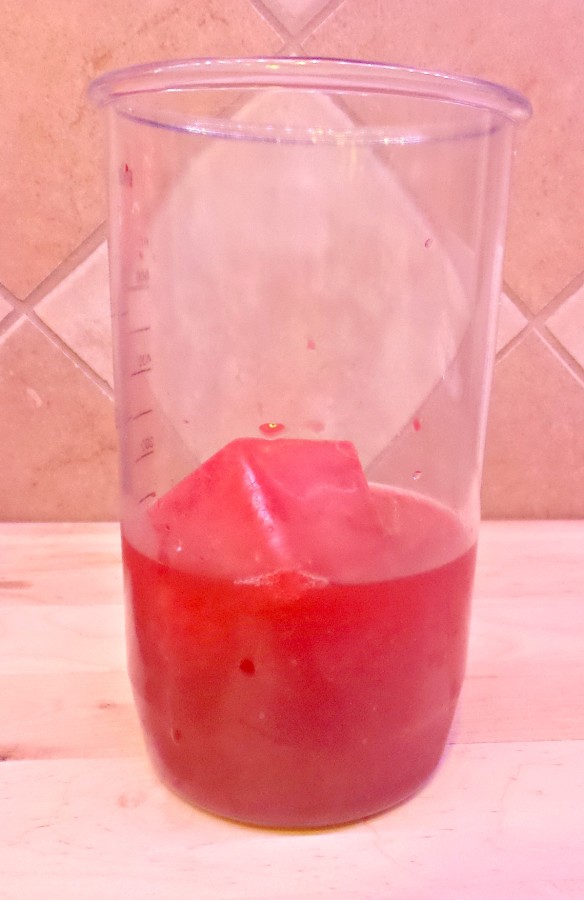 I blended the ice and juice until it had a slushie consistency. The result was a delicious, refreshing energy packed beverage.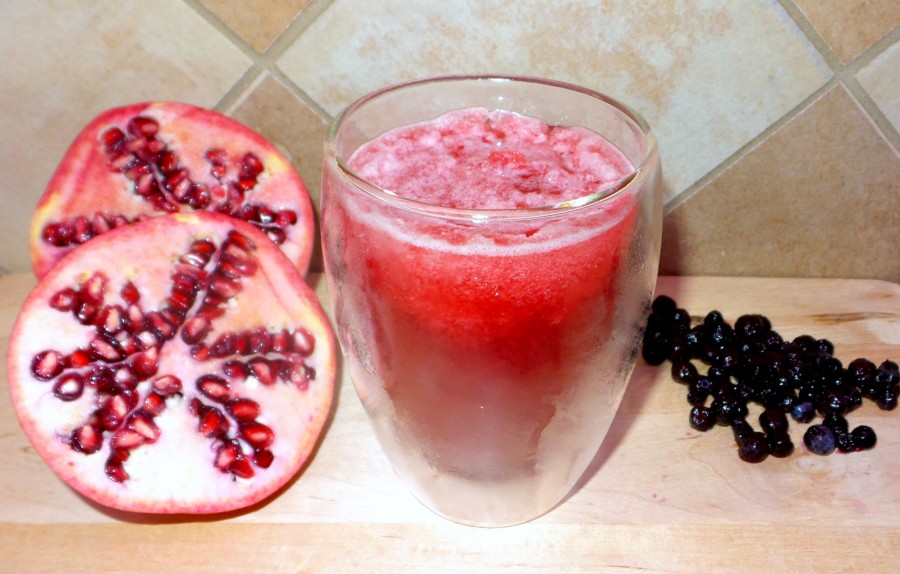 This is such a simple way to make an frozen, refreshing slushie that is packed with natural-energy.
V8 V-Fusion+Energy is an easy way to consume a serving of fruit and vegetables.
I love that each can of this delicious beverage only contains 50 calories per 8 oz serving.
V8 V-Fusion + Energy Slushie Recipe
Delicious V8 V-Fusion + Energy Slushie
Ingredients
1 can of V8 V-Fusion + Energy Pomegranate Blueberry Flavor
Instructions
Pour half of the can into an ice cube tray.
Put the rest of the can in the fridge.
Once frozen, blend the ice cubes with the remaining beverage.
Serve immediately.
Fun V8 V-Fusion+Energy Sweepstakes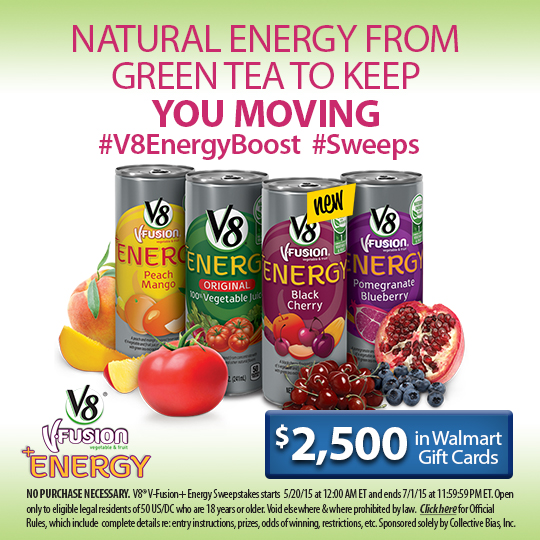 V8 V-Fusion+Energy #V8EnergyBoost $2,500 Sweepstakes
If you like this recipe, check out:
Easy Breakfast Yogurt Smoothie