A few months back, I wrote about a bathroom project involving decor screen panels from the Container Store. Check out my post about Container Store Bathroom Decor.
I can't tell you how much I love the Container Store wall panels. They are inexpensive and very versatile. The panels come in two styles and several different colors. Each package contains four plastic panels.
In order to accent my dining room light fixture, I decided to install the black filigree decor screen panels on the ceiling. This project cost about $30. It took two packages of panels and several boxes of silver tacks from my local hardware store. My dining room ceiling looks great. I'm amazed at how much the panels have added to the entire look of my room.
Here is my dining room ceiling after the panels.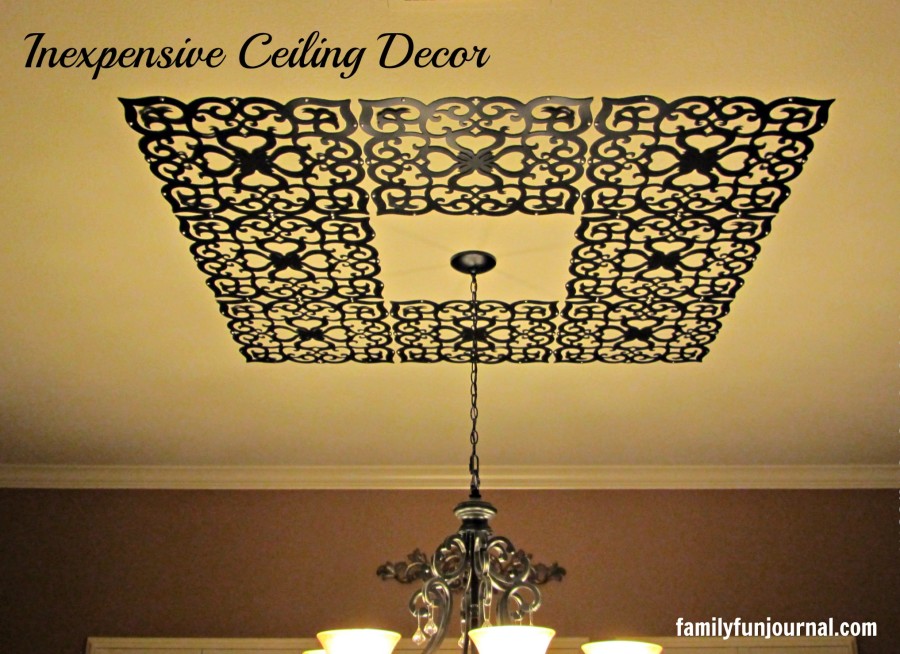 Here is my dining room ceiling before we installed the panels.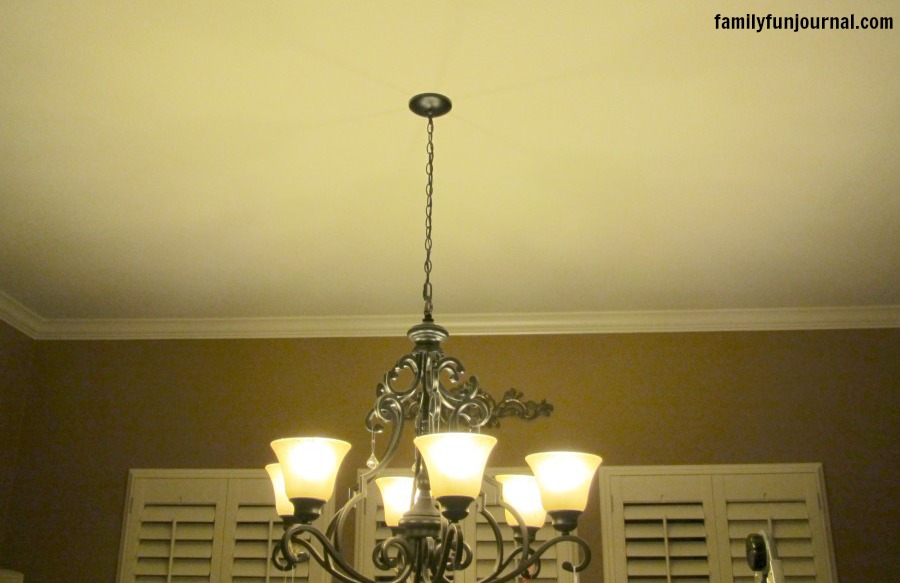 Since the panels already have pre-cut holes for tacks or nails, installing them was pretty simple.
Here is how we completed this project:
We drew out a pattern that would accommodate the two packages of panels.
We left an empty space immediately around the light fixture that was the same dimensions as a panel.
We installed two horizontal panels first and made sure those were level.
We used a laser level to check the panels on the ceiling.
It was the easiest way to deal with the large overhead area.
We then tacked up the other panels, using the installed panels as a guide.
I am stunned at what an impact these panels make on my dining room ceiling. It looks expensive and it was relatively easy to complete this project.
Since the Container Store offers several patterns, you could easily choose an option that matches the decor of your room.
I hope I've inspired you to spruce up your ceiling with these inexpensive Container Store wall panels.