On one of my trips to the Container Store, I came across packages of plastic decor screen panels. I was interested in the panels, because I've been trying to figure out how to fill the wall space in my daughter's bathroom. I decided the panels would work great as wall art. The best part—it was around $10 for a package of four white panels.
Here is the bathroom wall before. I thought it was kind of boring. I decided the wall panels would be ideal for this space.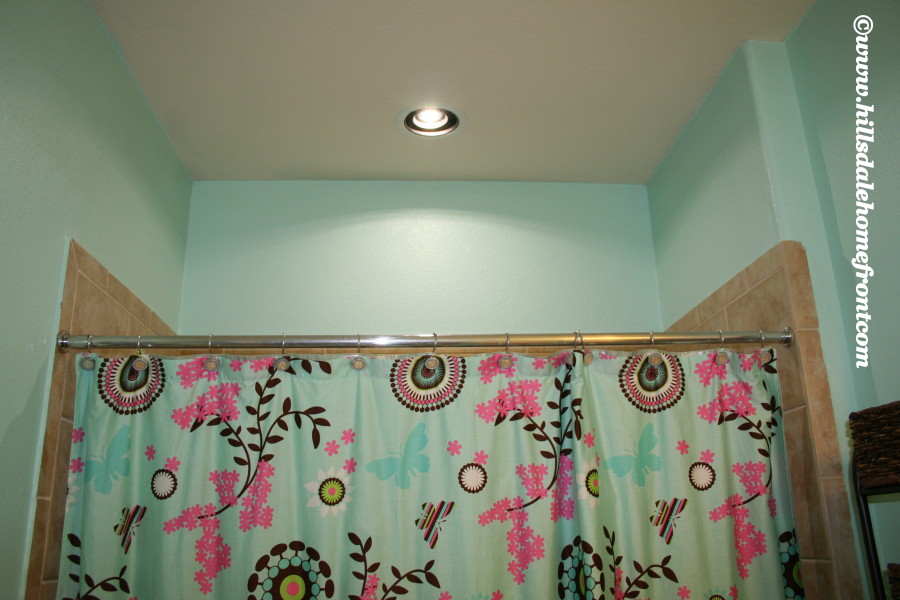 I painted the panels the same color as the wall. I liked the fact that they added character to the wall without looking too busy. 
Once they were on the wall, however, I decided the panels still needed something extra. I went to Hobby Lobby and purchased stick on gemstones (in varying sizes) to cover the centers of the flowers.
This whole project cost less than $20. I'm really happy with the results. I hope you enjoy this Container Store wall art project.