I received a copy of Cinderella to facilitate this review. All thoughts and opinions are my own.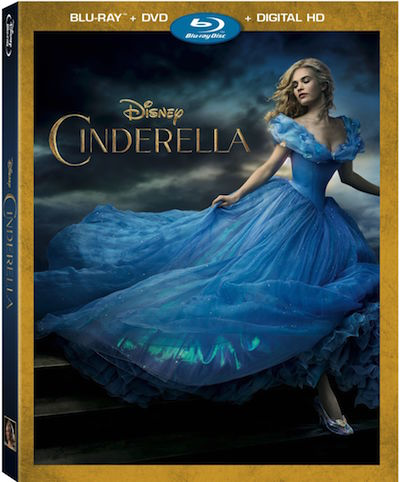 I'm so excited to announce that Cinderella is officially out on Blu-ray combo pack, digital HD and Disney Movies Anywhere.
This film is amazing. It is the classic Cinderella story featuring a more modern interpretation. However, the classic Cinderella components are still in this film. There are adorable animals, hilariously wicked stepsisters and a zany Fairy Godmother.
When Ella is severely mistreated by her stepmother and stepsisters, she decides to take action.
I love that this film portrays Cinderella as a heroine. She takes charge and tries to change her life.
An appearance by her Fairy Godmother makes all of Ella's dream a reality.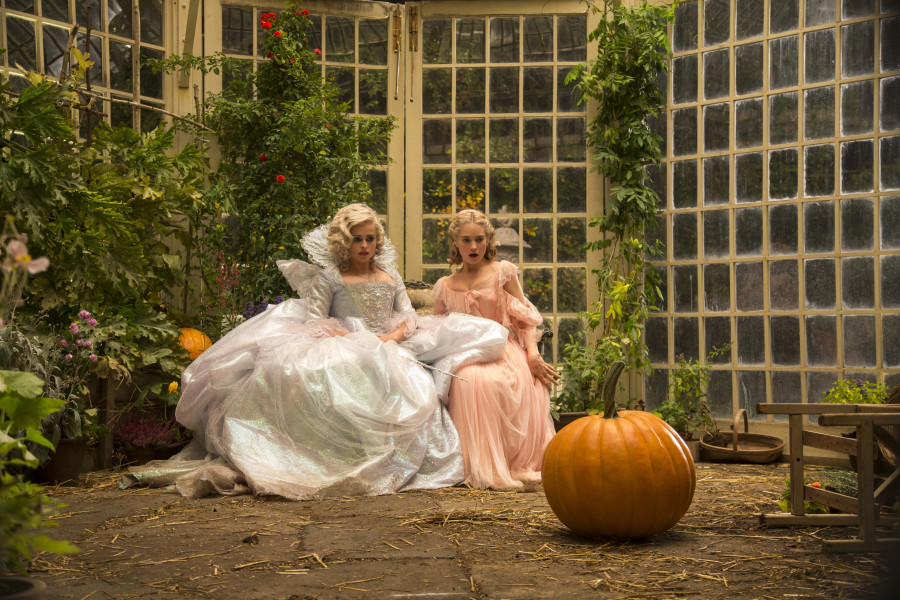 The dress is stunning, the shoes are sparkling and the carriage is very beautiful. It is a magical transformation.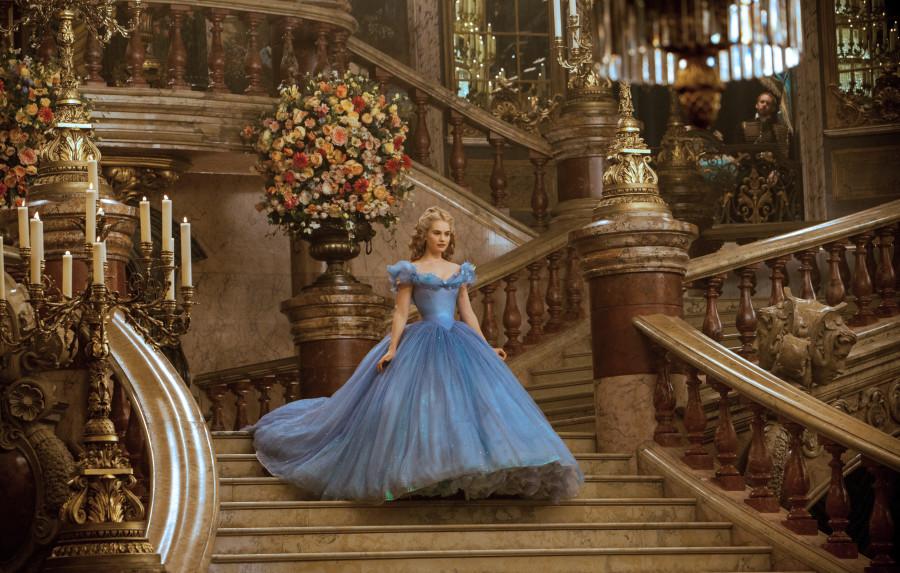 After the Fairy Godmother works her magic, Ella attends a glittering ball and meets a handsome prince.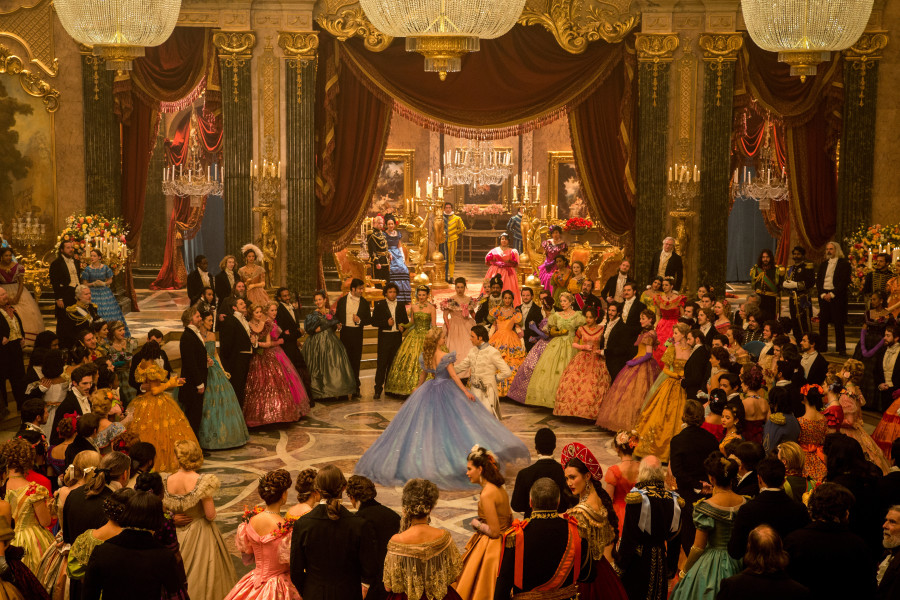 When the prince comes searching for Ella, her evil stepmother works to hide her away.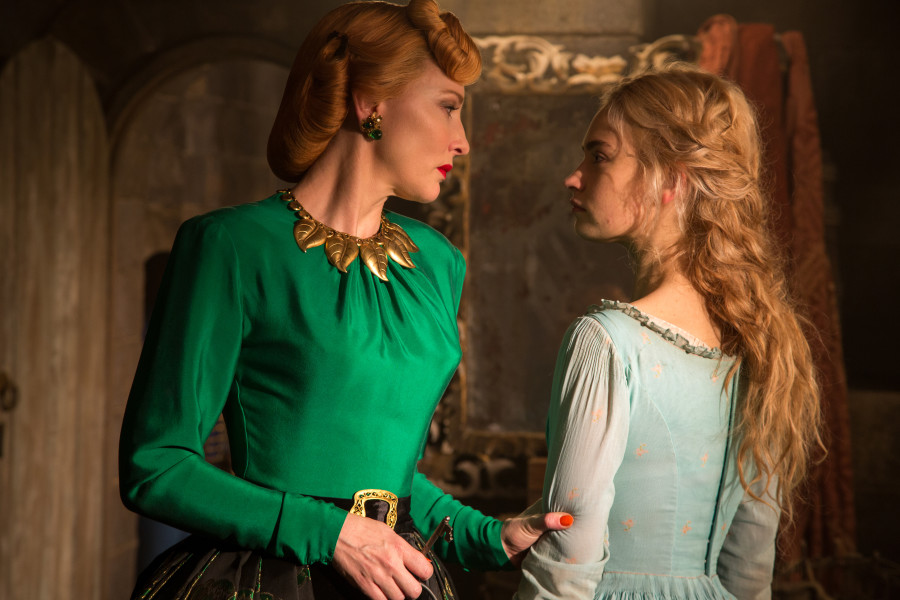 However, as in all fairytales, there is a very happy ending.
We saw this film in a movie theater and loved watching it in our own home.
Even though I've already seen it, I was just as enchanted while watching the DVD.
This DVD is packed with more than 12 minutes of additional scenes, including:
A Fairy Tale Comes to Life
Costume Test Fun
Staging the Ball
Ella's Furry Friends
Frozen Fever
Alternate Opening: Ella's Childhood
Here is the alternate opening to the film from the DVD's bonus features.
This film stars Cate Blanchett, Lily James, Richard Madden, Stellan Skarsgård, Holliday Grainger, Derek Jacobi and Helena Bonham Carter. It is produced by David Baron, Simon Kinberg and Allison Shearmur. It is directed by Kenneth Branagh.
In celebration of Disney's Cinderella, which is now available on Digital HD, Blu-ray and Disney Movies Anywhere, here are several great activities. 
Host Your Own Cinderella Ball Activities
This printable activity pack includes everything you need to host your very own ball. To access the activities, simply click on the image below. You will be taken to a printable PDF file.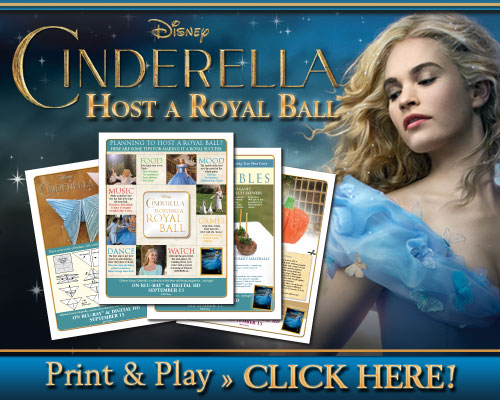 Cinderella Majestic Activities
This printable activity pack includes numerous pages of activities and games related to the film. Your kids will love these printables!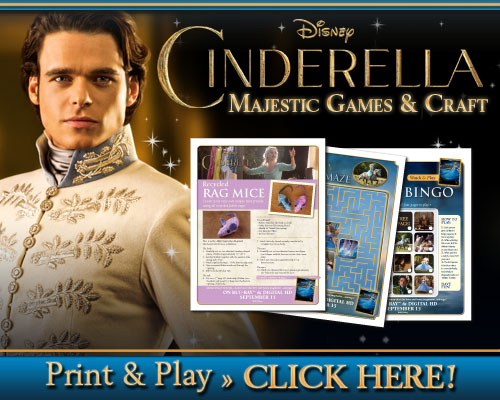 Cinderella Kindness
Cinderella is known for her kindness. To share your words of kindness, visit the Million Words of Kindness Campaign. This is inspired by Cinderella's motto: Have courage and be kind. (I have to add that this Web site is really neat!)