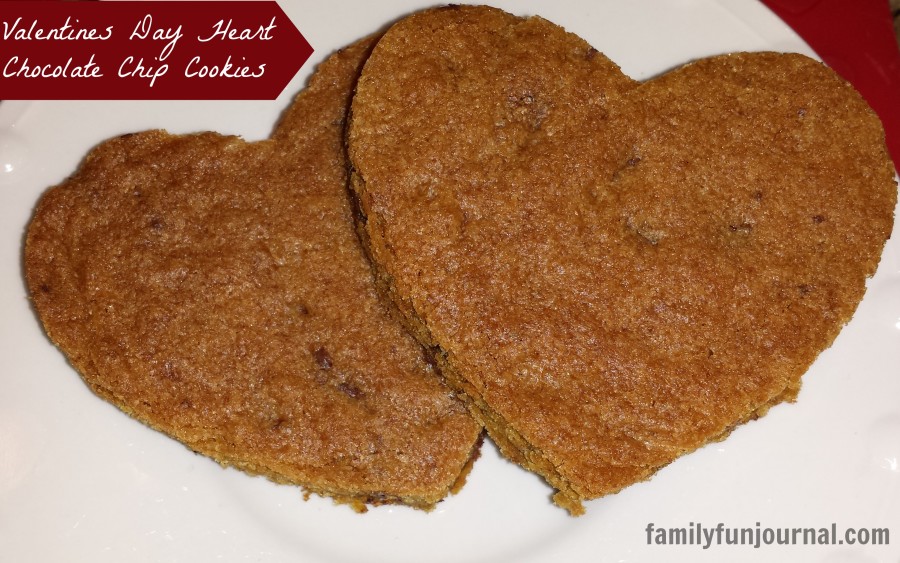 These Valentines Day chocolate chip heart cookies are perfect for the upcoming special occasion. My daughter and I had so much fun baking these cookies.
I love to bake cookies with my daughter. Sometimes, I want to make something a little different than cut and bake sugar cookies with frosting. I found an amazing recipe that is a little unusual. I followed the recipe for Chocolate Chip Heart Cookies on the Toll House Web site.
This recipe is unique because you cut out the heart shapes after you bake the cookies. I was a little skeptical when I saw these instructions. Ive never cut out a cookie after baking them.
When you mix up the batter, you may think it is too sticky to fill out the sheet pan. Do your best to spread the dough evenly on the pan, just like you are making a pan of bar cookies. Once the pan has cooled, use a heart cookie cutter to cut out your cookies. These cookies are so delicious, you don't need to add any frosting.
I have to say that these Valentines Day chocolate chip heart cookies are amazingly good. My husband and daughter both agree.