#ChickfilAMom If you love Chick-fil-A, check out this holiday themed recipe for reindeer nuggets served with honey mustard sauce!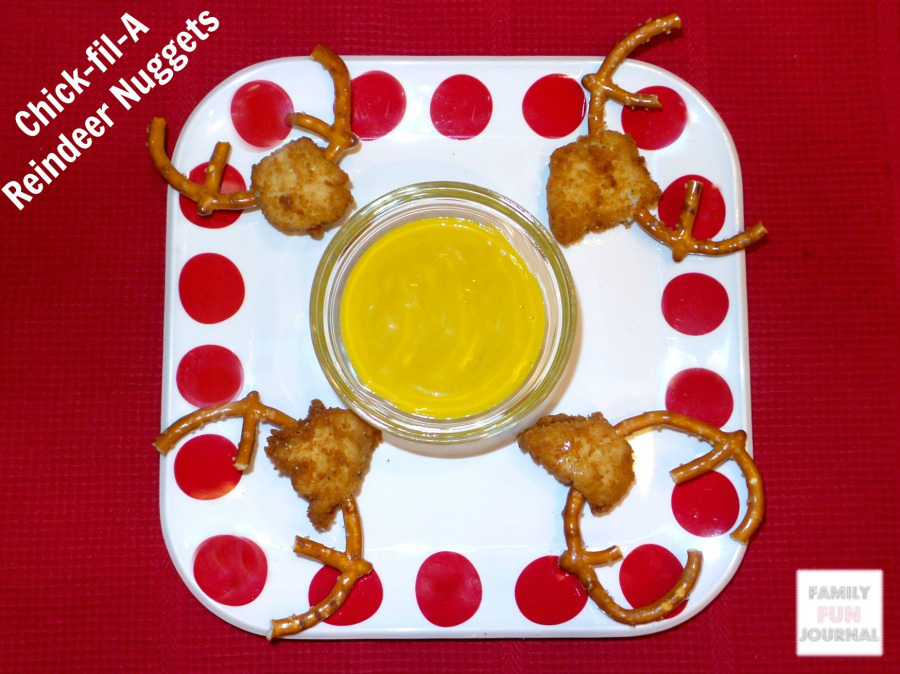 I'm a Chick-fil-A Mom. It is so awesome to work with one of my very favorite brands.
My family loves Chick-fil-A. We enjoy the food and my daughter is obsessed with the awesome indoor playgrounds. It is a win win all around.
The Chick-fil-A Moms Panel members were tasked with "dressing up" Chick-fil-A nuggets. If you read this site, you know I definitely accepted the challenge. I love to play with food and make fun creations.
Since my most favorite time of year is coming up, I decided to dress up my nuggets with a holiday theme.
I created a super fun holiday appetizer featuring Chick-fil-A nuggets. Your family will love them!
My whole family participated in putting together these cute holiday appetizers. We had a great time making and eating them.
To create this appetizer, I paired two things that go amazingly with honey mustard: Chick-fil-A nuggets and pretzels.
These appetizers are so great because you can pick the nugget up by the pretzel reindeer antler. It makes it really easy to serve and eat these reindeer nuggets.
Here is how you make this yummy little treats.
Chick-fil-A Reindeer Nuggets
Ingredients:
Pretzel Twists
Chick-fil-A Honey Mustard (or combine 2 Tbsp. of mustard with 2 Chick-fil-A honey packets)
Chick-fil-A chicken nuggets
Instructions:
Place your nuggets on a plate.
Take a pretzel.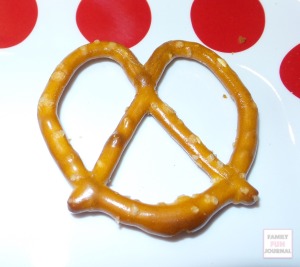 Break off one rounded corner.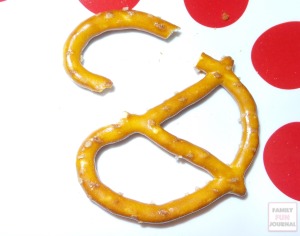 Break off the middle line.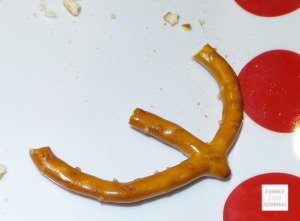 Insert the "antlers" into the sides of each nugget.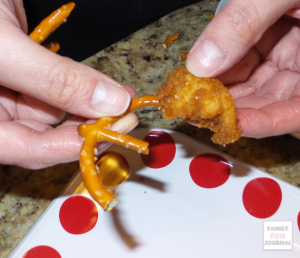 Serve with honey mustard sauce.
Here is a close up of a finished reindeer. Isn't it cute?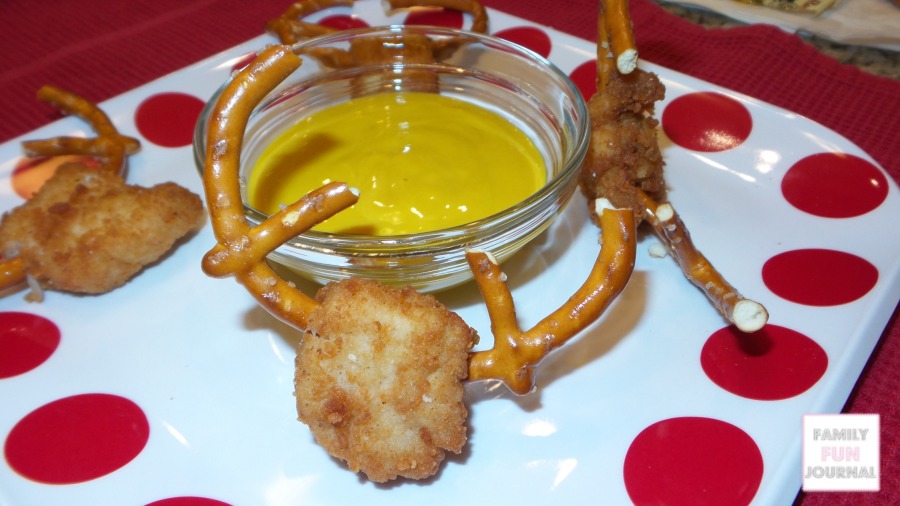 My daughter drew a picture of Santa to go along with our Christmas appetizer. We had a blast!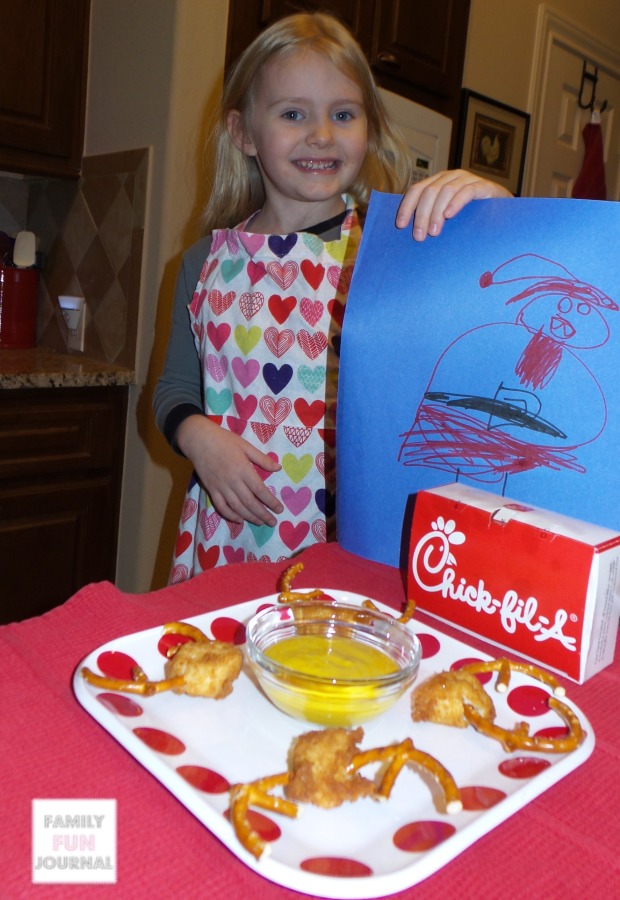 I hope you enjoy this fun Christmas themed appetizer.