The reviewer has been compensated in the form of a Best Buy Gift Card and/or received the product/service at a reduced price or for free.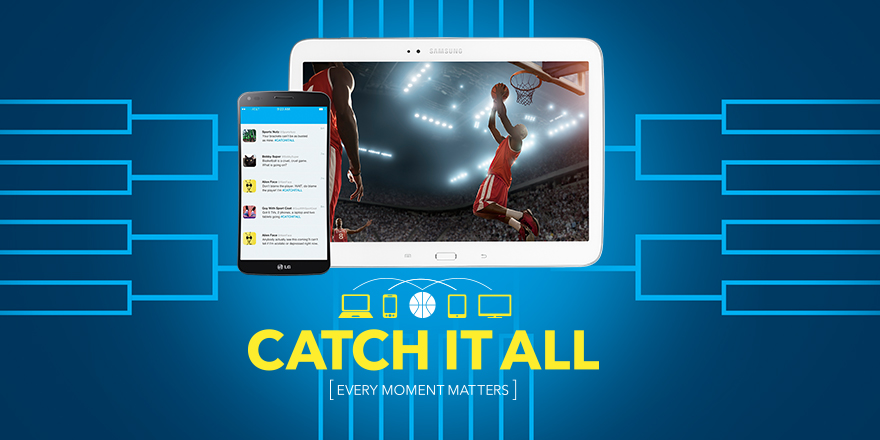 We are a multiple screen family, we each have a tablet, laptop, smartphone and HDTV. I would feel really out of touch with my out-of-state friends and family without my smartphone. It is the main way I stay connected to far away relatives. While I love my smartphone, my favorite new screen has to be our amazing Samsung Plasma 8500 series HDTV from Best Buy.
I absolutely, positively love this HDTV. I can watch 3D movies, control the TV with my voice and even use a connected webcam. My favorite feature of all: I can browse the Web on my big screen. It is so amazing to own a TV that has so many features.
Sporting events look amazing on this HDTV.  You literally feel like you are watching the games in person. With NCAA March Madness, you feel like you have a front row seat to all of the games.
My husband loves to check out the games on this TV. When he's not watching a game, he can easily browse the Web and catch up on sports articles, game highlights and brackets. Since our alma mater, Baylor, is playing, we definitely enjoy watching our team on our HDTV.
If you want to talk about staying connected, I can use my Samsung Galaxy S4 smartphone and Samsung Note 8 tablet to control and interact with the HDTV. It is an unparalleled electronic experience. I love that all of my devices are connected.
Best Buy helps keep you connected to the excitement with the devices and connectivity that make it possible. Brought to life by the brand promise of the latest devices and services, all in one place.
Which electronic device is your favorite?