Captain America 2 Printable Coloring Book
In anticipation of the upcoming  film, Captain America: The Winter Solider, here is a downloadable coloring book. This coloring book is really, really awesome! To access it, simply click on the activity pack image below. You will be taken to a pdf file that contains all of the coloring pages.
Just print the pages and your kids will be thrilled with this amazing and fun coloring book.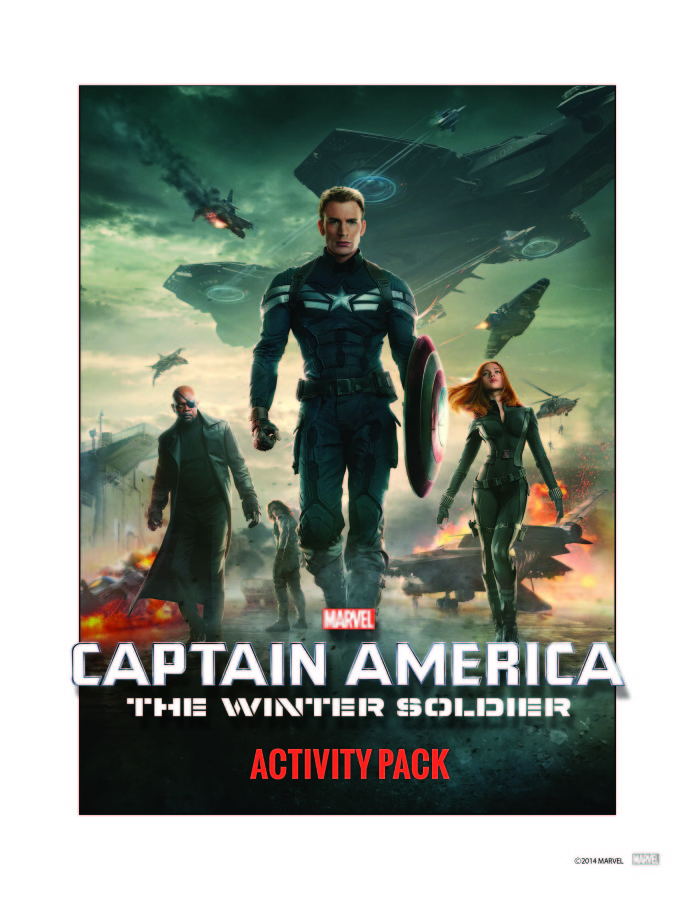 Captain America: The Winter Soldier Film
Captain America: The Winter Soldier opens in theaters on April 4. After the cataclysmic events in New York, with The Avengers, Marvel's Captain America: The Winter Soldier finds Captain America (Steve Rogers) living a quiet life in Washington, D.C. He is still trying to adjust to the modern world.
When a S.H.I.E.L.D. colleague comes under attack, Steve become immersed in a web of intrigue that threatens the entire world. He joins forces with Black Widow and struggles to expose the growing conspiracy while fighting off professional assassins who are trying to silence him.
When the entire villainous plot is revealed, Captain America and Black Widow enlist the help of Falcon, a new ally. Together, they soon find themselves up against an unexpected and formidable enemy-the Winter Soldier.
This film is based on the popular Marvel comic book series published in 1941.  Marvel's Captain America: The Winter Soldier is produced by Kevin Feige, directed by Anthony and Joe Russo, from a screenplay by Christopher Markus & Stephen McFeely, and stars Chris Evans, Scarlett Johansson, Sebastian Stan, Anthony Mackie, Cobie Smulders, Frank Grillo, Emily VanCamp and Hayley Atwell, with Robert Redford as Alexander Pierce and Samuel L. Jackson as Nick Fury.
Enjoy this clip from the film: