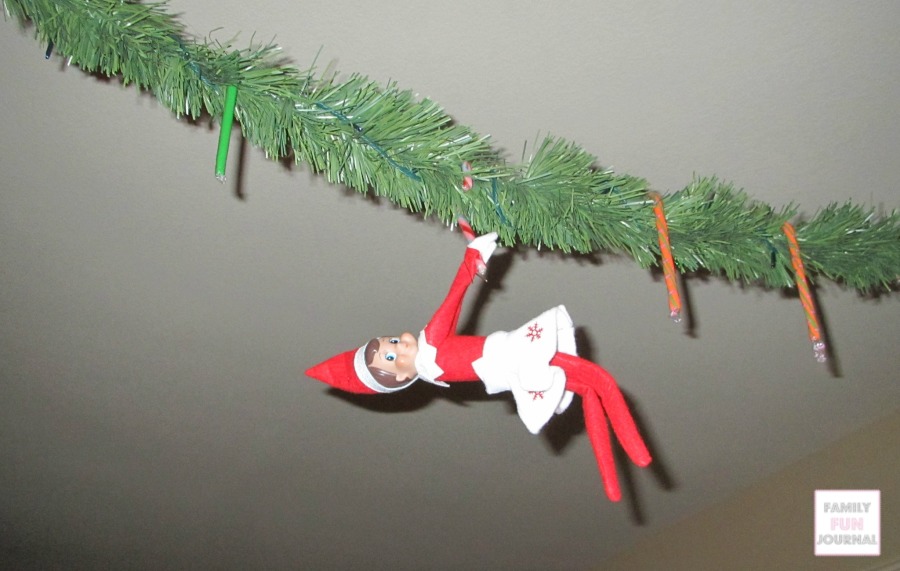 My daughter loves Elf on the Shelf. We always have a ton of fun because we have two elves!
My daughter came up with very unique names for each elf: Gorack and Ladybug.
Every year, after Thanksgiving, they show up to wreak havoc in my house.
This time, they decided to decorate our Christmas garland. The elves went around and hung candy canes from every piece of garland. My daughter even caught them in the act!
Elf on the Shelf provides a ton of family fun.
For more ideas, visit my Elf on the Shelf page!