Want to attend an incredible, educational, virtual camp experience with your kids for free? Check out this post for all of the details.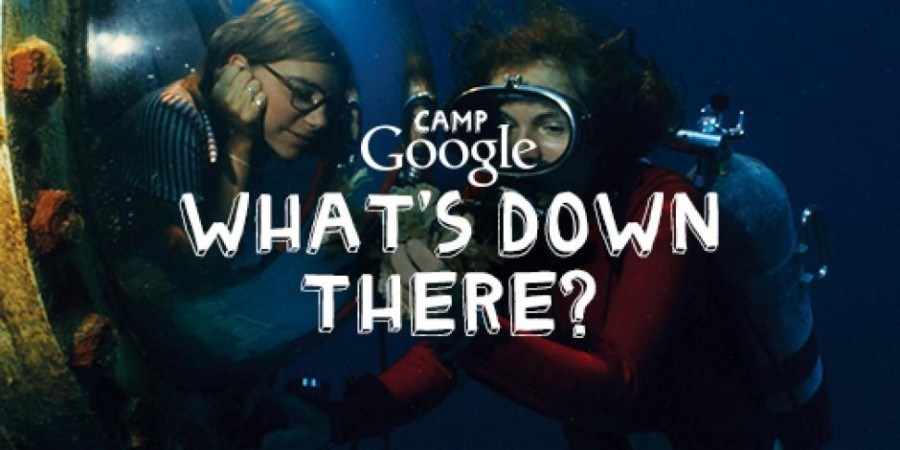 Do you want to watch a LIVE ocean dive with two National Geographic Explorers?
Thanks to Camp Google and National Geographic, you and your kids can tune in and watch National Geographic Explorers Sylvia Earle and Erika Bergman as they dive into the Atlantic Ocean. They will pilot an OpenROV prepositioned several miles offshore and piloted through a wireless ethernet bridge.
This is much more than a viewing experience. Earle and Bergman will talk about marine biology and technology.
This ocean event will be staged from the Baseline Explorer's Submarine 'Nemo' where Erika Bergman and Sylvia Earle will discuss marine biology, technology and then pilot an OpenROV pre-positioned several miles offshore and piloted through a wireless ethernet bridge.
For complete details, visit Camp With Google.
This amazing FREE event will take place tomorrow (Monday, July 13).
Camp Google Ocean Week Info
When: July 13, 2015, 2 p.m. central
Where: Your computer at: Camp Google
To get ready for this amazing interactive experience, check out the National Geographic Kids Ocean Portal. Your kids will love all of the fun ways they can interact with ocean related topics.
What is Camp Google?

It is a free educational camp for kids that takes place over four weeks. Each week has a different theme. However, the purpose of every camp is to encourage exploration, discovery and education.
If you are new to this camp experience, check out the following video:
Here is the lineup for the remaining Camp Google experiences: