I received a copy of this book to facilitate this review. All thoughts and opinions are my own.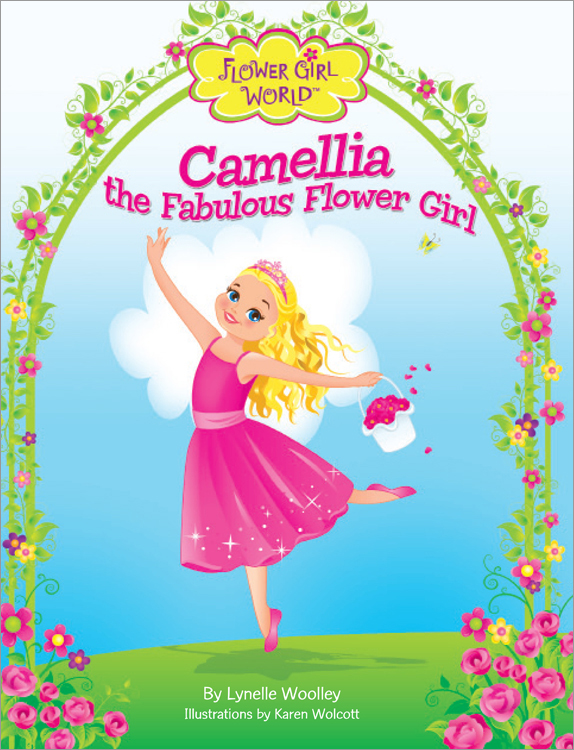 If you've got a young daughter, you really should check out the Flower Girl World series by Lynelle Woolley. I received the book Camellia the Fabulous Flower Girl, a Mom's Choice Award recipient. My four-year-old daughter is in love with this book.
The fun-filled series focuses on the thrill of becoming a flower girl in a wedding. Through this concept, it introduces readers to diverse cultures and customs.
Each flower girl has a special talent and dresses accordingly. The characters are so cute. My daughter was instantly attracted to their themed outfits and accessories.
Camellia has an amazingly fun full name. She is officially known as Camellia Azalea Gardenia Bloom. She is a ballerina who wears a brightly colored pink dress, tiara and ballet shoes. Since my daughter takes ballet lessons, she really loved this character.
This story follows Camellia, who dreams of dancing down the aisle distributing flower petals in her path. Even though she hasn't been in a wedding, she still really, really, really wants to be a flower girl.
When Camellia gets the exciting news that her Aunt Bella is getting married, she is beyond ecstatic. Her dreams of dancing down the aisle are about to come true. However, she soon learns that she will have to share the flower girl role with two other girls. This news makes Camellia unhappy.
This story has great overriding themes of friendship and cooperation. I love that the main character starts out thinking about herself and then learns to think of others.
The author designed these books to focus on inspiring tales featuring themes like friendship, acceptance and leadership. She was inspired to create this series by her daughter, a three time flower girl.
For more information about the books, visit Flower Girl World.