I received When Calls The Heart Heart of a Hero to facilitate this review. All thoughts and opinions are my own.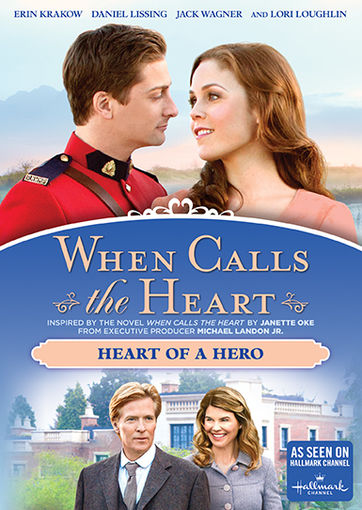 Based on a classic series by author Janette Oke, When Calls The Heart is a popular show currently airing on the Hallmark Channel.
In this new installment, follow the residents of Hope Valley, as they navigate frontier life and work to create a happy, thriving town.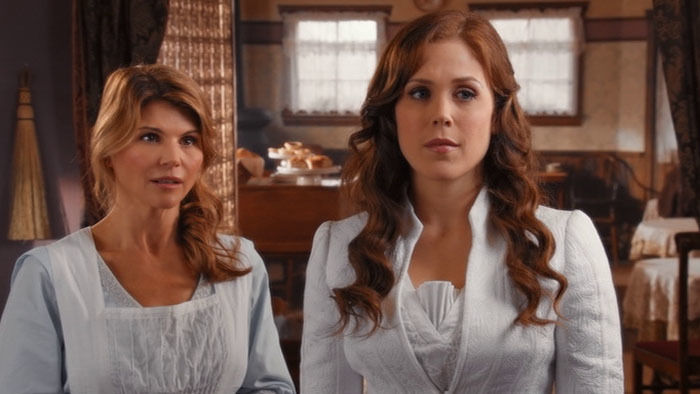 Catch up with the town, as Pastor Frank is reinstated, despite his criminal past. When the Garrison Gang makes life difficult for the former criminal, he struggles to pursue his relationship with Abigail.
Bill Avery decides to settle a debt with Jake Garrison. However, Jack intends to stop Bill from hurting the man.
When Lee injures his foot, a pretty nurse, Faith Carter, arrives from Hamilton. You may recognize her from a previous episode. However, the new nurse faces her own struggles when her possessive fiance shows up and demands she return to Hamilton.
As you can imagine, Rosemary is beside herself trying to take care of Lee. She battles with the nurse to determine the best course of treatment. As always, she gives Lee plenty of attention.
When Gowen turns back to his menacing ways and raises the rent for his tenants, Jack steps in to ensure justice.
When Calls The Heart Heart of a Hero stars Erin Krakow (Army Wives), Daniel Lissing (Eye Candy), Jack Wagner (Melrose Place) and Lori Loughlin (Full House, 90210).
According to Common Sense Media, When Calls The Heart is, "a beautiful story with roots in relationships, self-empowerment, and the enduring power of love."
This DVD contains two episodes including The Heart of a Hero and Gentle Heart.