For an easy and delicious breakfast idea, check out this recipe for blackberry overnight oatmeal.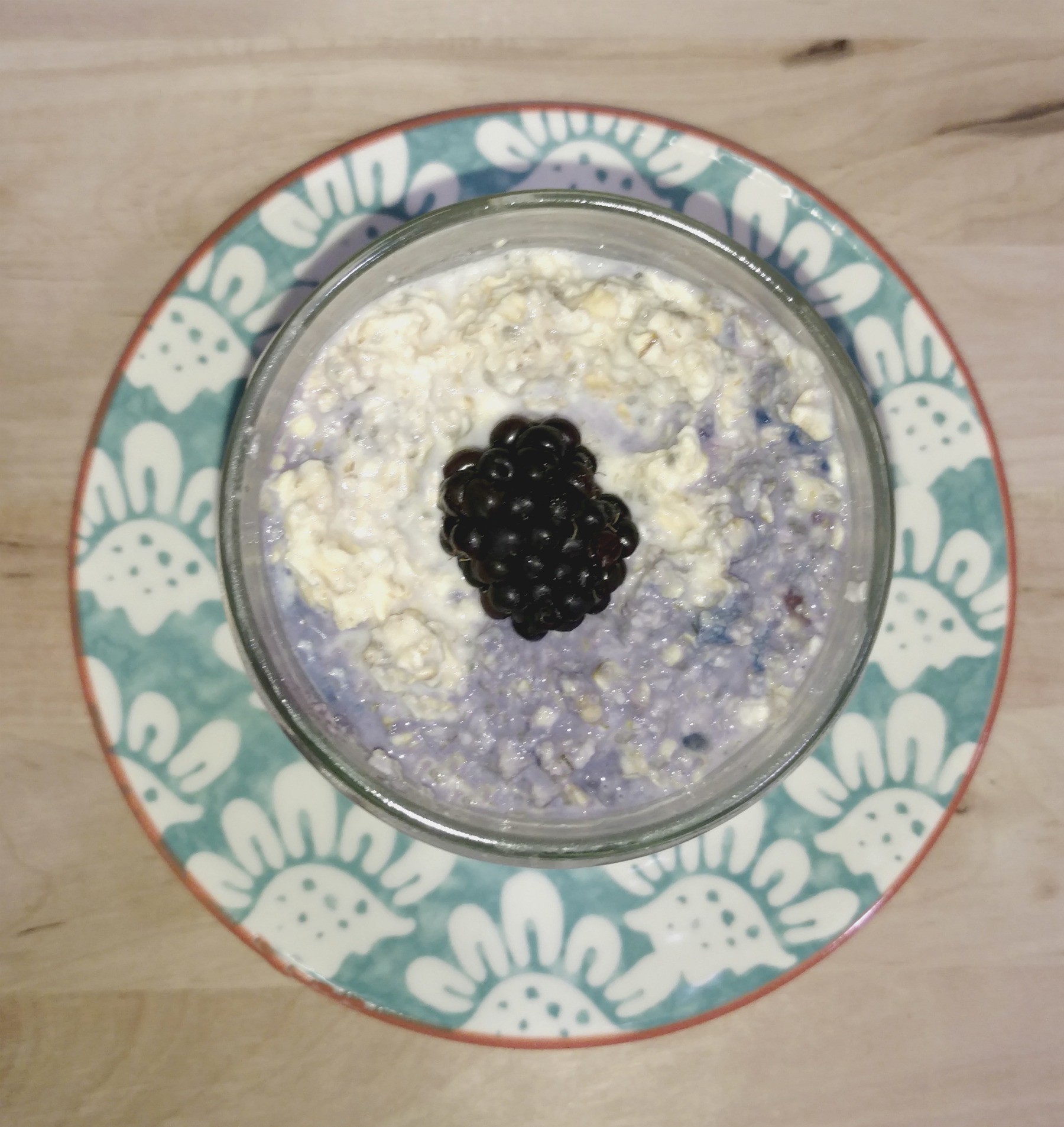 I love overnight oatmeal. It is a quick breakfast option that is delicious and nutritious.
During the week, our morning routine is kind of hectic. Like most parents, it can be an accomplishment just to get out of the house with time to spare.
I'm always looking for great breakfast options that don't require a lot of time.
With just a little prep work, your family can enjoy a wholesome breakfast. The night before you plan to serve the oatmeal, put all of the ingredients into a container and store in the refrigerator.
During the evening, everything melds together to create a cold and creamy oatmeal.
You can easily customize this oatmeal recipe by using different fruits and flavors of yogurt. There are so many possibilities.
Your kids will love to make their own oatmeal creations. My daughter loves to mix everything together in her jar and wake up to her special breakfast.
Right now, my daughter is obsessed with blackberries. So, we put together a batch of blackberry  oatmeal. It is truly delicious.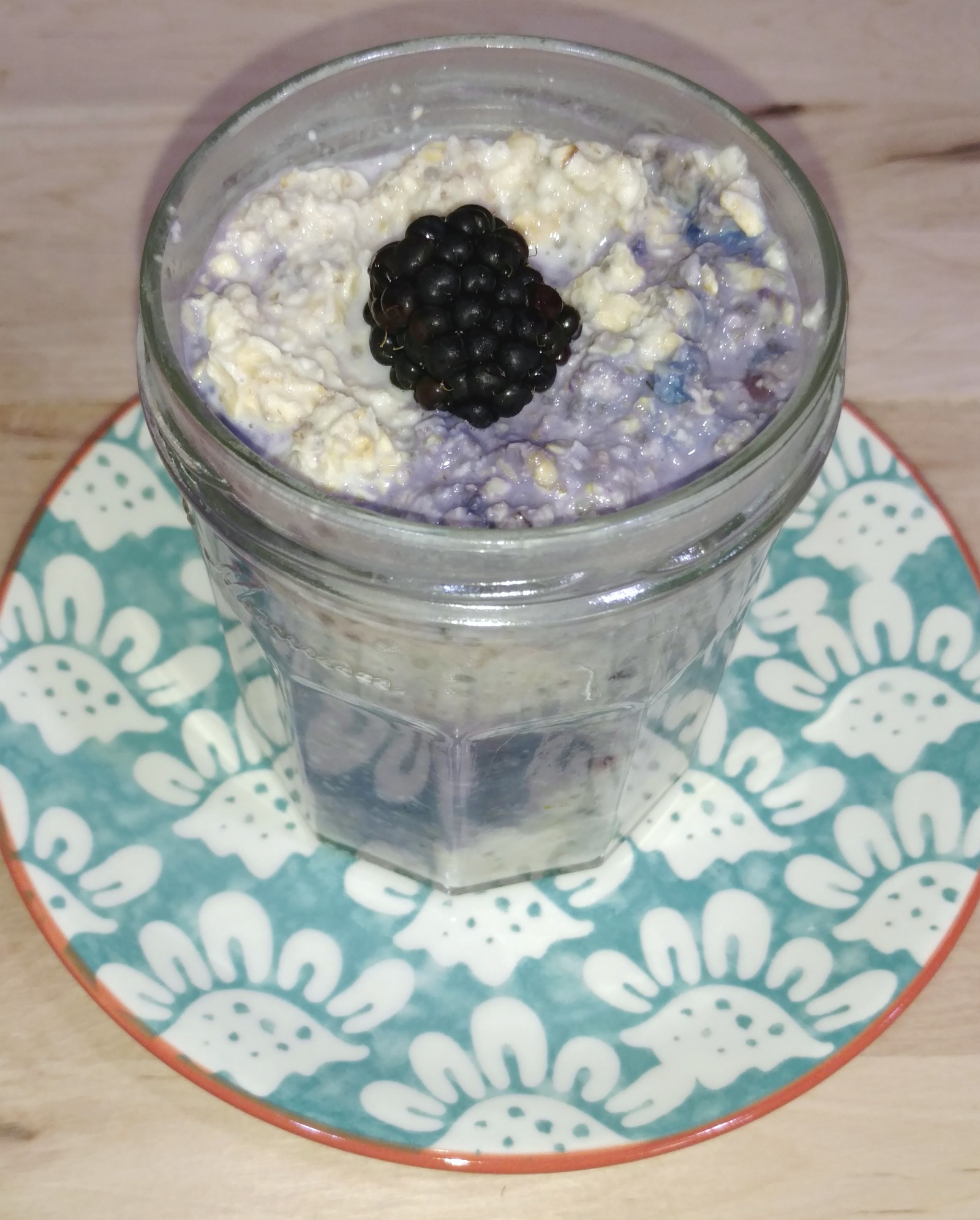 Blackberry Overnight Oatmeal
Blackberry Overnight Oatmeal
Ingredients
1&1/2 tsp. chia seeds
¼ cup oats
¼ cup plain yogurt
¼ cup milk
4-5 blackberries
Instructions
In a jar, smash the blackberries.
Add the rest of the ingredients and stir thoroughly.
Allow to sit in the refrigerator overnight.
The next morning, top with fresh strawberries.
I hope you enjoy this recipe for blackberry overnight oatmeal.